Boarding @ Home: Day 13/84: Enjoying the sunshine in the garden
How many Brits have their own gardens? ….where this weekend they can get outdoors with ease and enjoy the sunshine ..even 70+ degrees in the south. Google suggests 27/67 million do. Julian's had a shot at hedge trimming, his pride and joy being a tall Beech array along Rectory Lane; he's seen here at work [off and on] at trimming the planned obscura between our Lodge and The Manor House!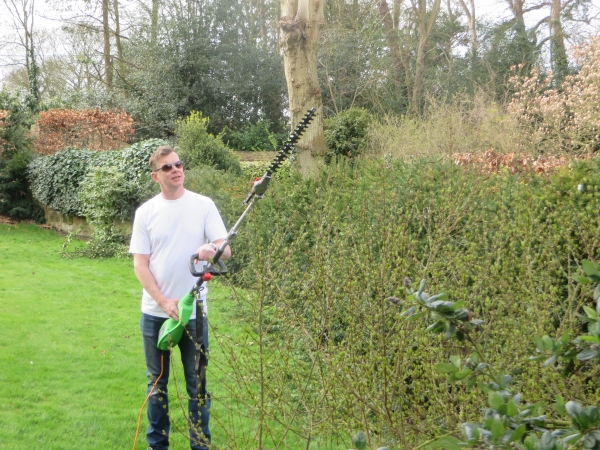 Later in the afternoon we saw Julian sweeping the Rectory Lane pavements [a dying craft?] and Laura hard at work cleaning the green mould off the Manor House gates. A job to be done every two or three years; mine need doing too! Extraordinary what you find to occupy these Boarding Days....
Meeting f2f with the NHS for the first time since Day 1/84. Avril's AMD calls for regular checkups and eye injections to stabilise the degeneration and it's seemingly one aspect of NHS care that is continuing unabated; greatly appreciated because delays will have very distressing consequences. This check up after a clear month was 2.30 at Danes Camp health outstation and, apart from a wee altercation in the car park with another visitor about white lines, all went smoothly. Avril remained in the car park until Masked Caller Claire summoned her in for her swift even though somewhat truncated check. Outcome is a one eye injection is required - next Tuesday at 3.20pm Day 16/84 downtown at Northampton General Hospital. It'll be intriguing to seem how that goes along then ...
P.S. Certificated News has arrived …[click to enlarge] ... from the Democratic Republic of the Congo that Latrine # 36,015 gifted to Mater on her birthday by the Willsies of Ilkley has been installed nearby Kindu, Maniema on Latitude 2.936518/ Longitude 25.893482. Mathew has already traced the location on Google Earth! Kindu is a provincial capital in equatorial forest. The certificate stands less that comfortably in our Guest Bedroom's ensuite facilities. We have to assume the latrine uses a septic tank or cesspit of some description because main sewage seems unlikely.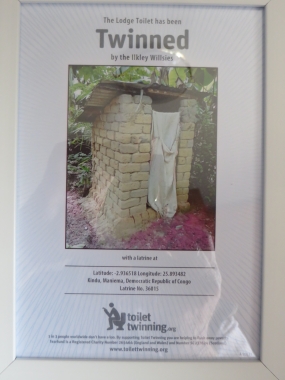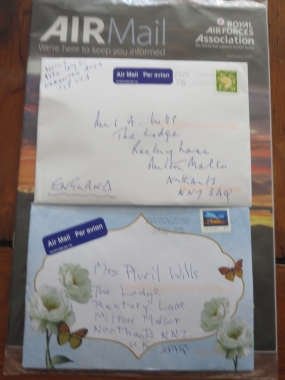 But it's not the only news .. by AirMail, same post as my RAFA Magazine used as header, the two Edmonton birthday cards arrived safely. Only Thursday's Courier is now awaited .. hopefully Monday then.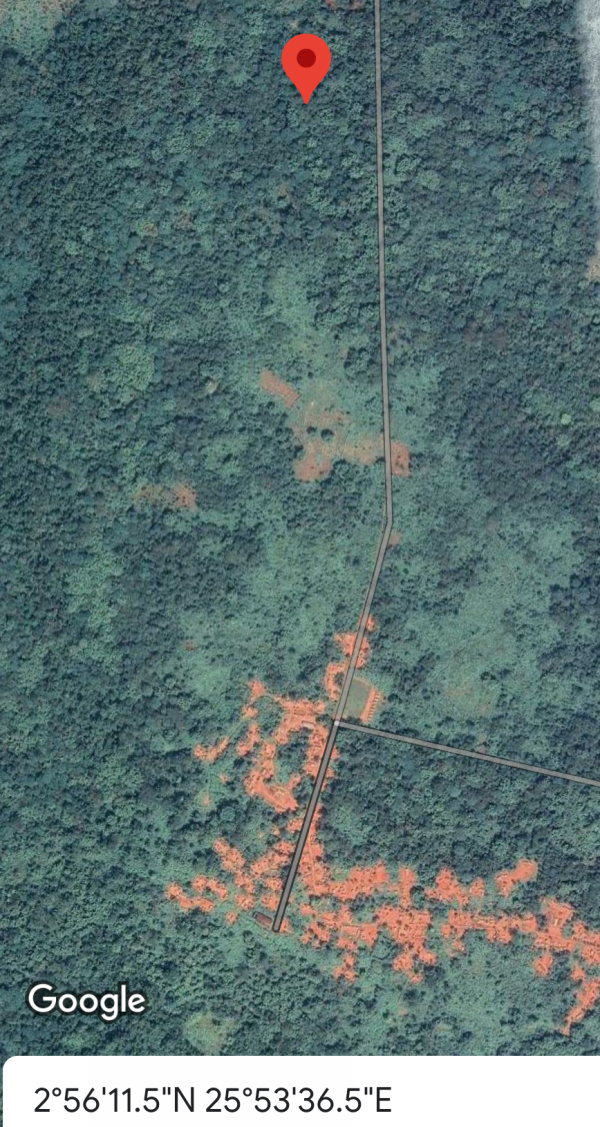 Published Date: April 4th 2020