The Prince reached Derby and took Swarkestone Bridge ....
Victory in Prestonpans opened the doors to England and the march via Carlisle and Manchester to Derby

…. the Highlanders with The Prince at their head reached Derby at the beginning of December. To cross the Trent and continue their march to London they needed to secure the bridge at Swarkestone - which they did. This moment before the Clan Chiefs resolved to return to Scotland for the winter, has been commemorated for the past 20 years in the city by the Charles Edward Stuart Society.

The Prestonpans Heritage Trust once again laid a wreath at the Commemorative Cairn as it has done since 2007.

Amongst the unsuccessful defenders of the Elector of Hanover was the Duke of Devonshire's Derbyshire Blues commanded this year by one Captain Fletcher more familiar in The Pans as Sir John Cope! The Prince portrayed as has become customary [outside of Outlander] by Arran Johnston.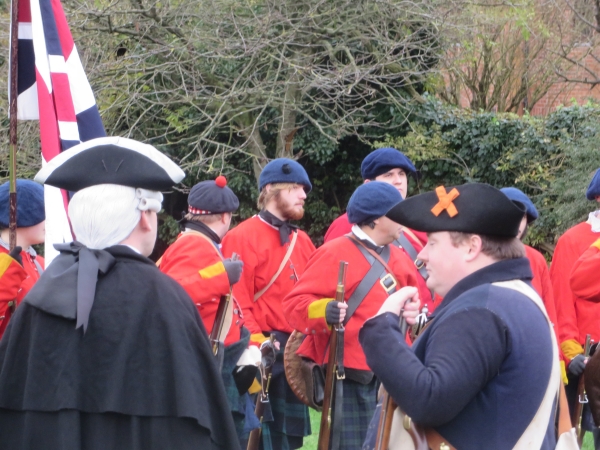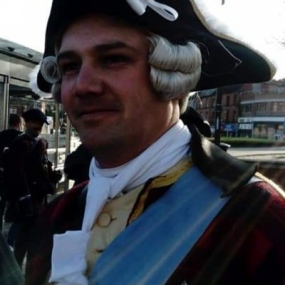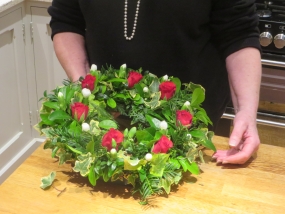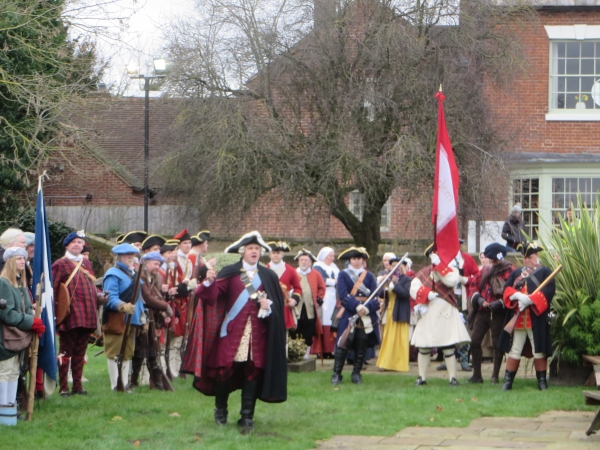 The Highlanders with The Prince had the better of the engagement!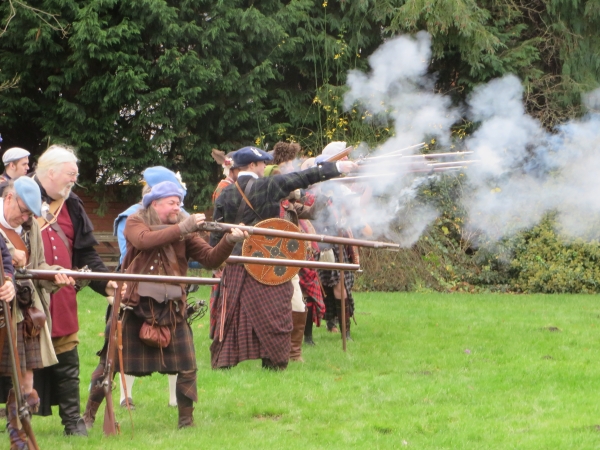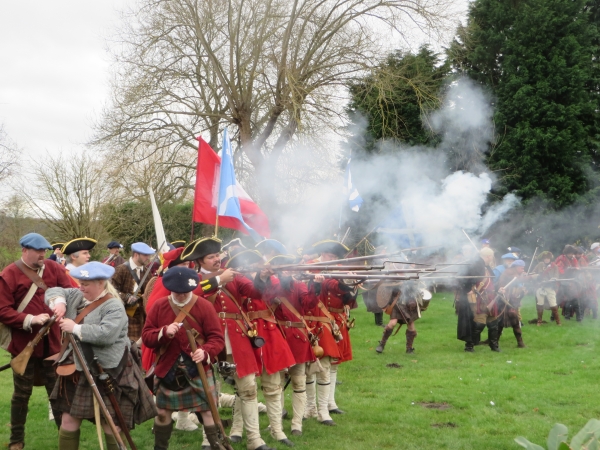 The Derbyshire Blues did their best but to no avail!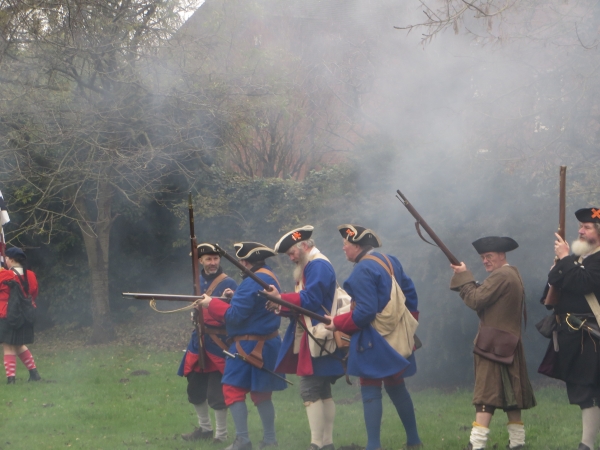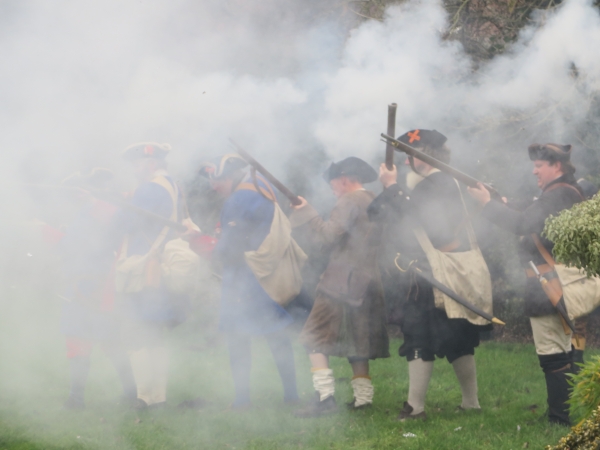 Sunday saw further engagements in the city centre close by the sole statue of The Prince in Great Britain followed by a short service in the Cathedral as was the case in 1745.


Published Date: December 9th 2019