Charlestoun Makes Schools Short List for Riggonhead Defile Names
Delighted to be on short list for new name for Blindwells/Riggonhead Defile

The county's schools have been consulted and Charlestoun, the name the Trust has suggested, is still in with a fighting chance.

More steps to go of course as the press cutting from East Lothian Courier describes …. the only feedback we've had!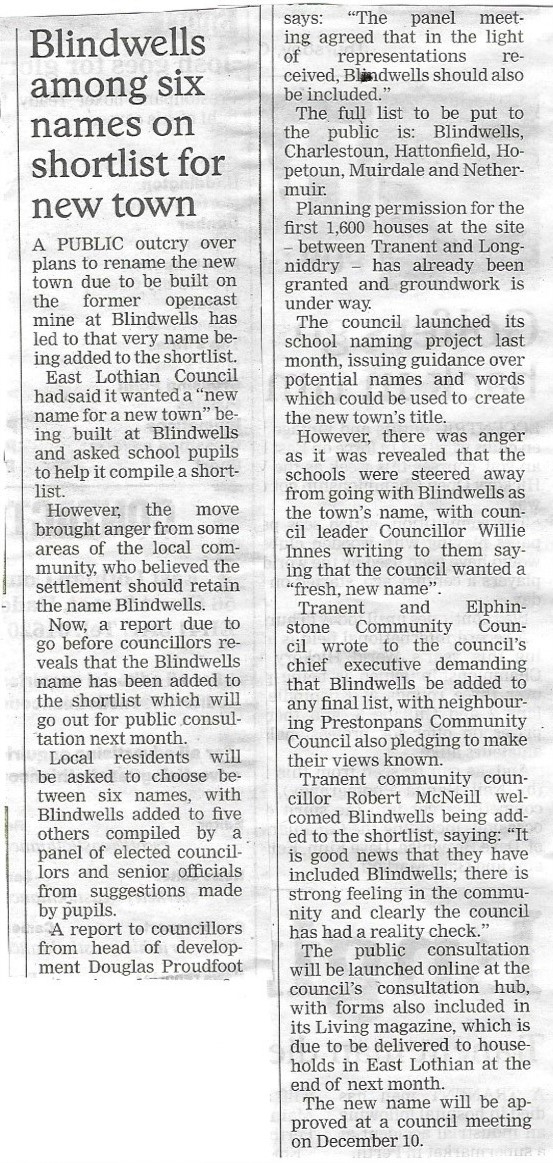 Published Date: October 27th 2019