Jacobite Trail emerges in Brittany .. more details November 5th!
Bretons working with the Battle Trust to pinpoint significant locations for the Jacobites

We've carefully recorded not least in the Prestonpans Tapestry [the panels stitched in France in 2010 and the entire 103 metres exhibited at Pornichet in 2012] that Prince Charles travelled with Antoine Walsh in the Du Teillay from St Nazaire's Bonne Anse via La Belle Isle to Eriskay by July 1745. What has been less clear is why his journey to Scotland, and his subsequent return to Roscoff then Morlaix in Brittany with L'Heureux in September 1746, should all have been organised and funded by Irish emigres there.

A trio of determined Breton supporters, Thiery, Hubert et Jean, have been undertaking careful research since 2010 and on November 5th Thiery will be joining the Jacobite Trail Colloquium the Trust is convening at the National Story Telling Centre on the Royal Mile. He'll be explaining how, led by the Walsh family, sustained Irish support for the Jacobites was provided from the time King James II and VII fled from Ireland in 1690 following defeat at the battle of the Boyne.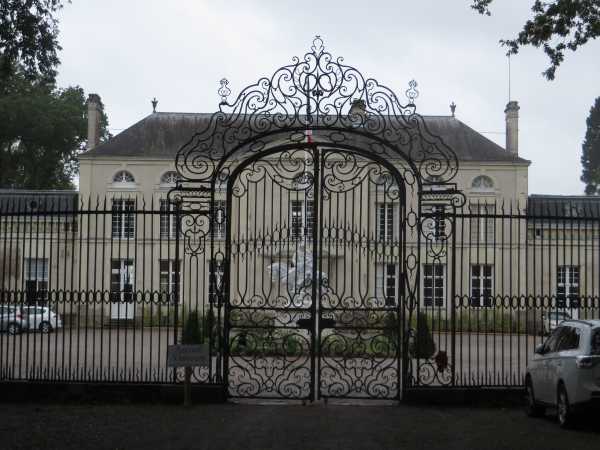 Irish soldiers aplenty had emigrated to France and North America via Cork after that defeat under the Treaty of Limerick joining emigres already in France after Cromwell's earlier devastation of Catholic Ireland in the mid 17th century. They flourished In France, regularly meeting at the Manoir de la Placeiere [above] close by Nantes, trading as corsairs from Roscoff and Morlaix west of Brest under the French flag. The Walshes built their fortune from piracy in the English Channel and from the African slave trade to the Caribbean then bringing tobacco and sugar back to Brittany. They gained recognition beyond the Earldom and Knighthood bestowed by the Stuarts eventually when Louis XV of France created them as Comtes de Serrant - the magnificent Chateau de Serrant had earlier been acquired at Saint Georges sur Loire and in its Biblioteque is a portrait of Walsh with The Prince.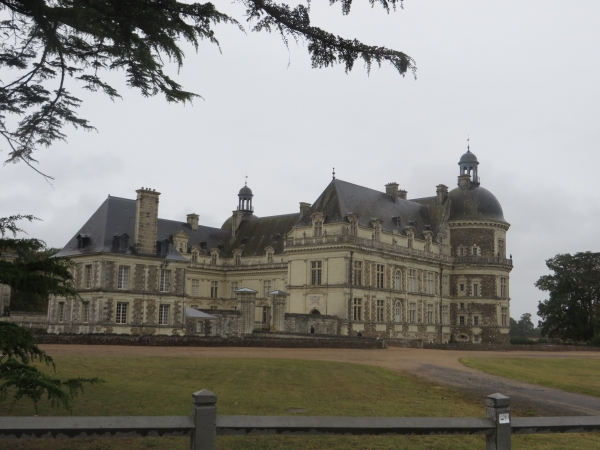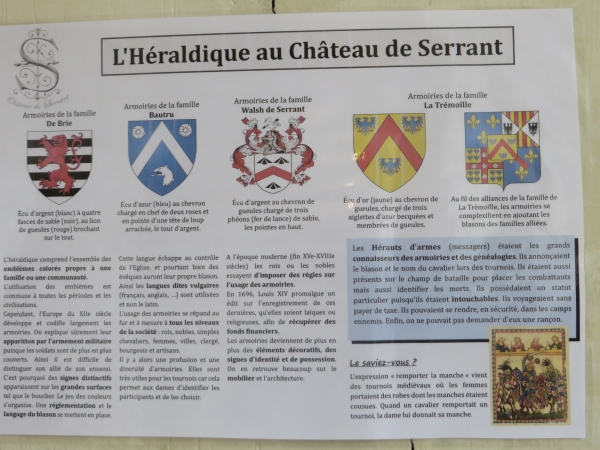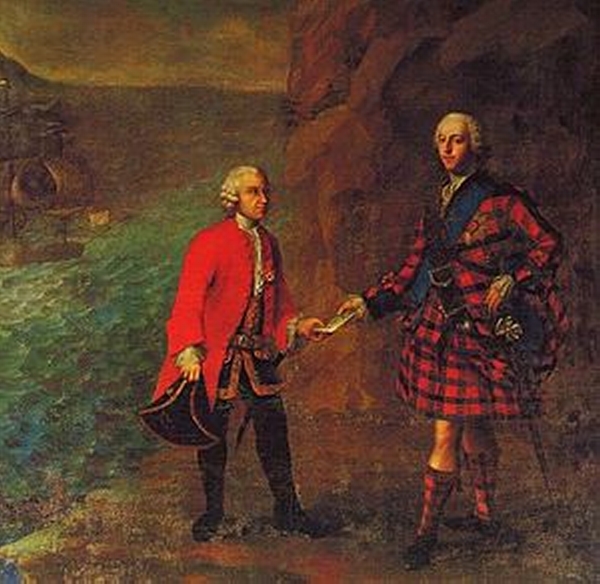 Mary Queen of Scots House at Roscoff is also well worth a visit

Mary Queen of Scots of course fled to France for 13 years after the Scots defeat by the Duke of Somerset at Pinkie Cleugh in 1547, and married Francis II then Dauphin, briefly becoming Queen of France 1559/ 1560. The houses where she stayed in Roscoff by the church are still there today as is the old quay where she landed in 1548 followed by her great great grandson Prince Charles in 1746. Today's fine Light House was not there at either date although the quayside at Morlaix [third below] at the head of the bay remains with a fine statue of a renowned corsair.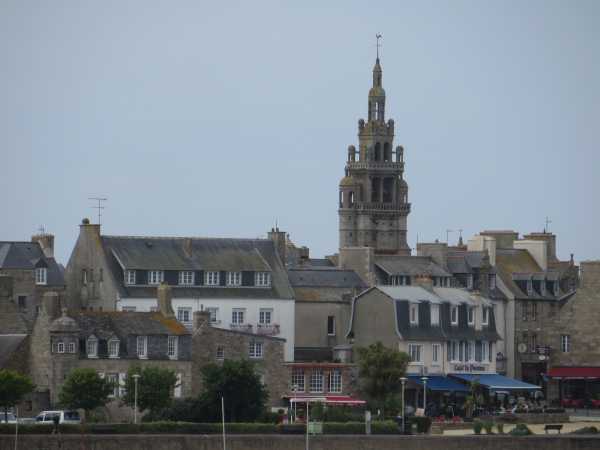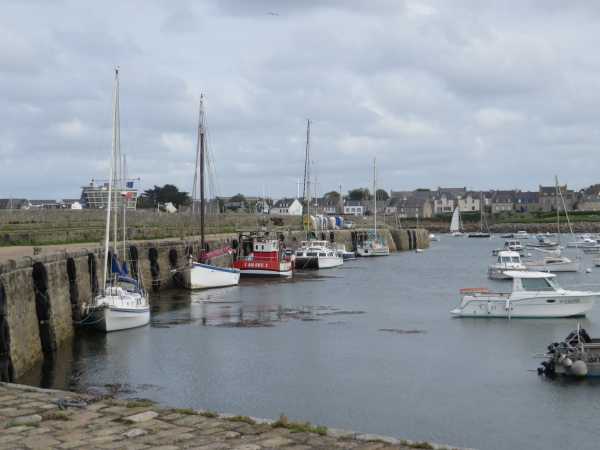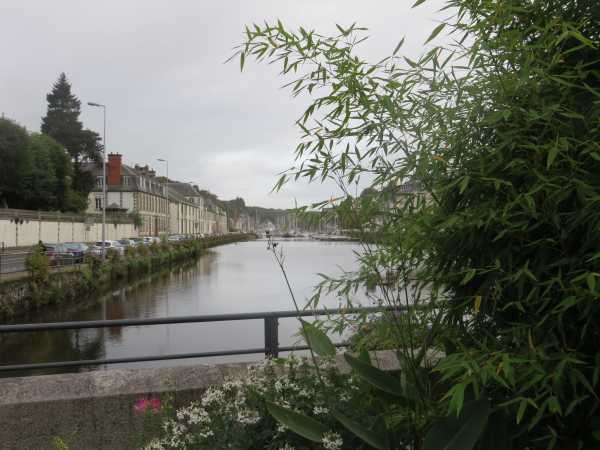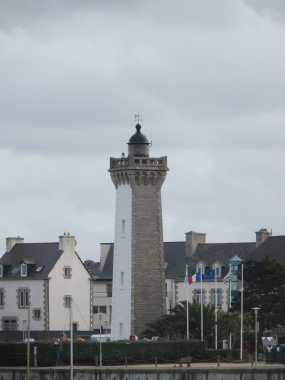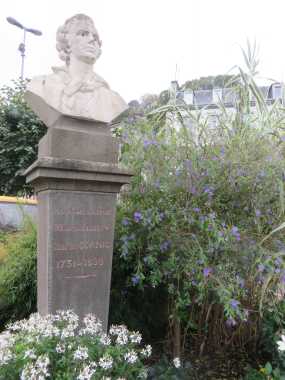 La Cave des Jacobins in Morlaix was established in the late 19th century with motives far removed from the Jacobites .. vital that no visitor is confused!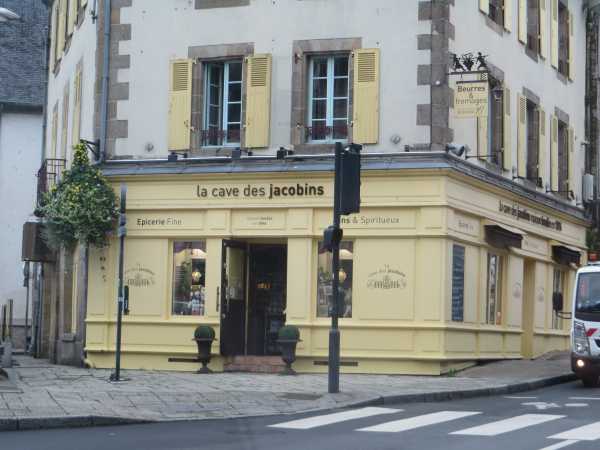 Published Date: October 4th 2019