Yes, before John Muir was in Dunbar, Cromwell was!
So, there's more to Dunbar than John Muir and the new Station Platform and 20mph driving in the town centre!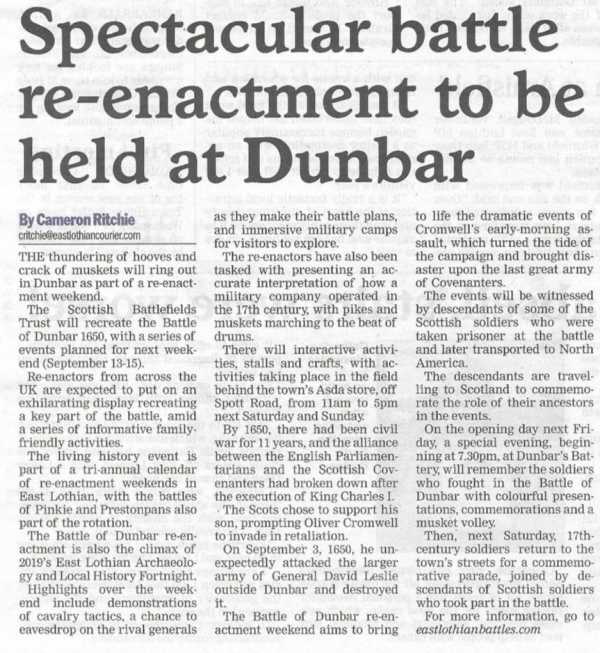 TGIF … Yes, the Battle of Dunbar 1650 weekend starts Friday night 13th at the Harbour Battery @ 7.30pm then moves next on Saturday 14th to the Town Centre Parade of Re-enactors and Descendants leaving @ 10.30am from Lauderdale House to reach the Encampment and Re-enactment centre behind Asda off Spott Road by 11am. Early Bird 50% less Donation Entrance £3/£1.50 till 12 noon. It's repeated again Sunday too from 11am [no Parade] with close each day at 5pm.

Be there, come rain or shine.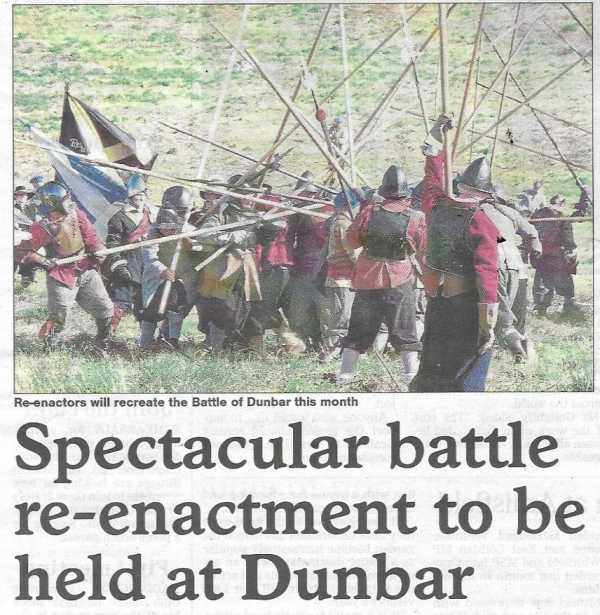 … and 35 + Descendants of those taken prisoner who were indentured in the American Colonies in 1650/ 1651 will be there too …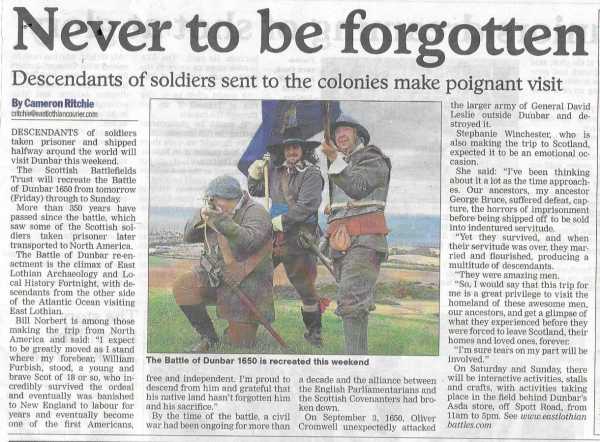 Published Date: September 6th 2019