Dunbar/ Durham 1650 .. the extraordinary exhibition tells of Cromwellian brutality
East Lothian Battles re-enactments returns to Dunbar in September … and the build up now begins!

The Scottish defeat by Cromwell in September 1650 was a massive setback but the brutality shown to many of the prisoners who were marched to Durham was uncalled for. Archaeologists in Durham have unearthed some of the remains of those who died there in captivity and the story they tell is now revealed in an international exhibition that comes to Dunbar throughout July/ August and September.

Some who made it to Durham were sent as indentured slaves to the American Colonies; and some of their descendants will be visiting the exhibition when they return mid September for a very special commemoration.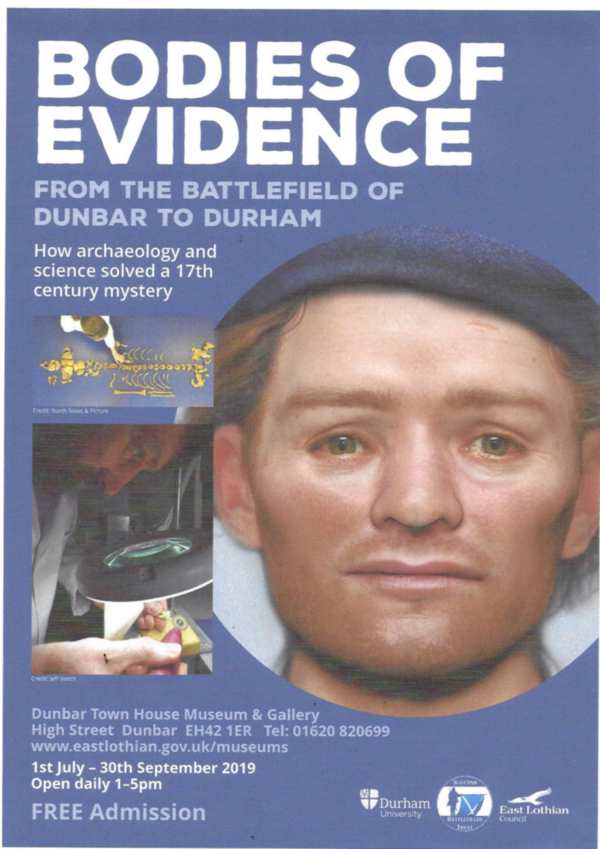 The Alan Brecks' Regiment's new 1650 unit - H M Lyfe Guard of Foote - will be on parade for the launch occasion as well and later in September no doubt!

__________________________________________________________________

Ed: Official Release: The Scottish Battlefields Trust has partnered with East Lothian Council and Durham University to present the "Bodies of Evidence" exhibition at Dunbar Town House Museum. It will open officially on Saturday 29 June, and will be open 1-5pm daily until 30th September.

The exhibition tells the story of the discovery of a mass burial in Durham and how the remains were proven to be those of Scottish soldiers captured at the Battle of Dunbar in 1650.

The Trust has contributed a specially made diorama showing the skirmish which took place in Dunbar the day before the battle, as well as displaying reproduction uniform items and arranging for the loan of a panel from the Scottish Diaspora Tapestry.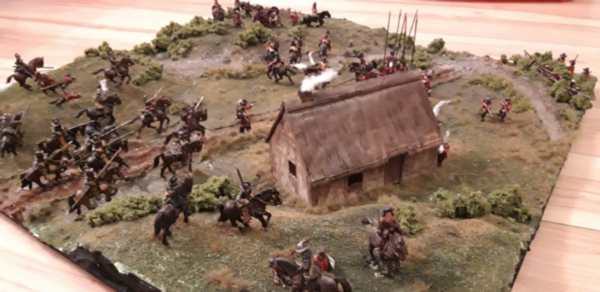 In response to the skirmish, Cromwell orders artillery up to the front. Their mere appearance will mean the Scots cannot hold the outpost they have just secured.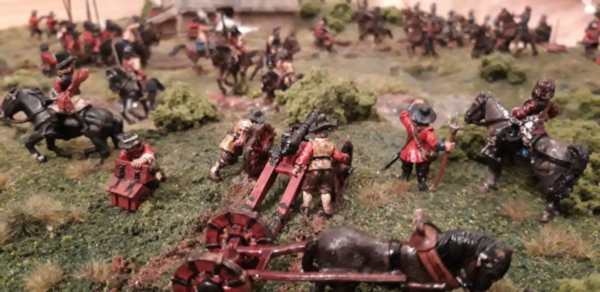 Published Date: June 24th 2019