Outlander Trail brings myriad visitors to Prestonpans .. and Preston Mill!
Outlander interest in Scotland is international!

… so international that VisitScotland has created both a website Trail [ www.visitscotland.com/outlander ] and a brochure for those who wish to visit the scenes where the tv series was filmed.

Preston Mill is a significant feature of course but the 'real' Prestonpans is a fascination many also wish to visit! Tour groups frequently visit to hear the 'actual story' of the battle here.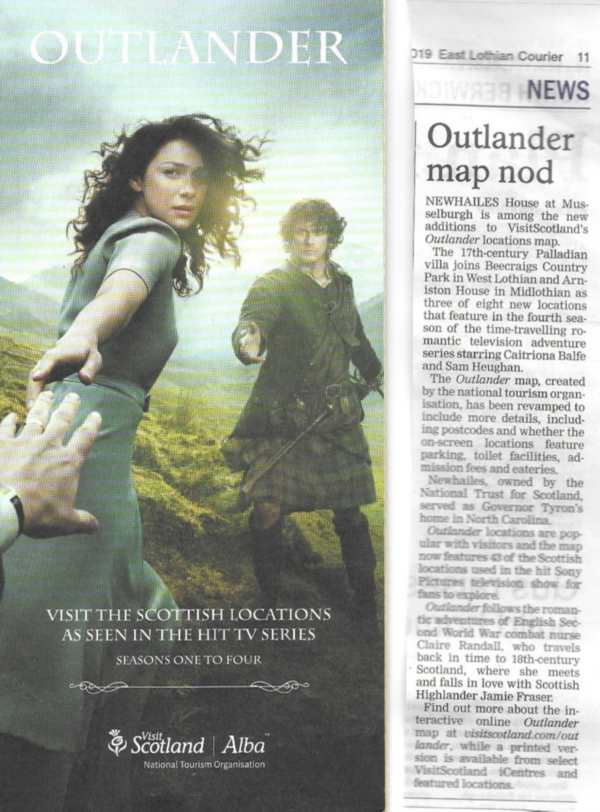 Jacobite Trail planned in coming years too!

As an advanced notice, the Battle Trust in Prestonpans is itself ambitious, working also with VisitScotland, to create a nationwide Jacobite Trail highlighting the 'actual' places where Jacobite events occurred from 1688 to 1807; and the artefacts that remain to this day that tell their own stories of those times.


Published Date: June 24th 2019