Dunbar 1650 Battle Re-enactment Plans for September 2019
Dunbar Encampment & Re-enactments promise a much deeper understanding …

…. and the benefits of the 3 year Historic Environment Scotland supported 'Interpretation Project' will be readily apparent! Boards will have appeared along the scheduled Walk to the Memorial originally placed, and now restored, by the Cromwell Association.

Arran Johnston, Project Lead and one destined to role play the Scottish Commander Leslie in September, has spent his free time crafting the model shown here below: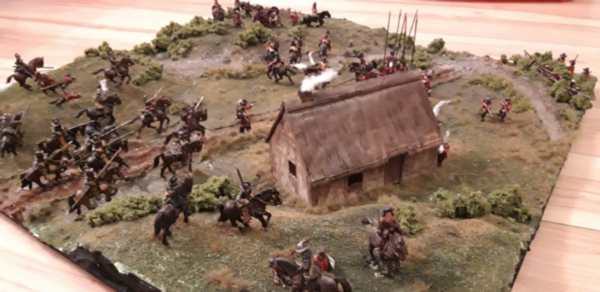 In response to the skirmish, Cromwell orders artillery up to the front. Their mere appearance will mean the Scots cannot hold the outpost they have just secured.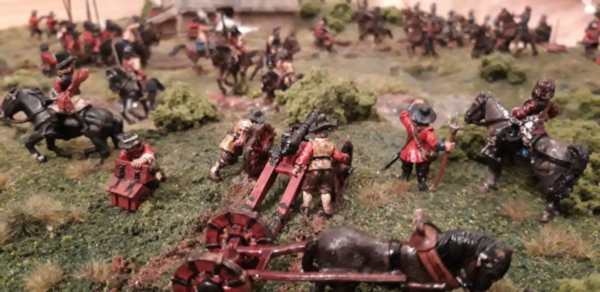 Full schedule will be published soon, but here's the foretaste!

FRIDAY 13th September: Soldiers of Dunbar 1650 Remembered @ Dunbar Harbour Battery with colourful presentations and musket volley.

SATURDAY 14th September:
Town Parade 10am finishing at southern end of Spott Road close by site of encampment & re-enactments. Both Cromwell and Leslie will be in procession along with the weekends re-enactors.

SATURDAY & SUNDAY 14th/ 15th September:
Encampment & Re-enactments 11am -5pm daily.
Entrance Donations £6/ Adult; £3/ Child with Early Bird concessions 50% applying 11am/ 12noon. Visit the camps, hear and learn why the battle was fought, witness the re-enactments with the thunder of cavalry hooves and the roar of muskets.

LATEST UPDATES @ HERE




Published Date: June 30th 2019