All the lands south of Edinburgh Road ...
Hereby Advertised: Economic Development Opportunities

…. All the lands to the south of Edinburgh Road from the Pans / Cockenzie…..?

…. but surely East Lothian Council [ELC] and Scottish Enterprise spent £150,000 on a MasterPlan for the area in question after the most thorough community engagement. It set out how to go sensibly ahead. And quite a slice of the lands in question just happen to be either nationally designated heritage battlefield or longstanding community designated 'green lung'.

The Government Reporter who gave the go ahead earlier this year to Inchcape for its offshore energy sub-station on the coast line questioned why on earth ELC hadn't officially adopted its own MasterPlan.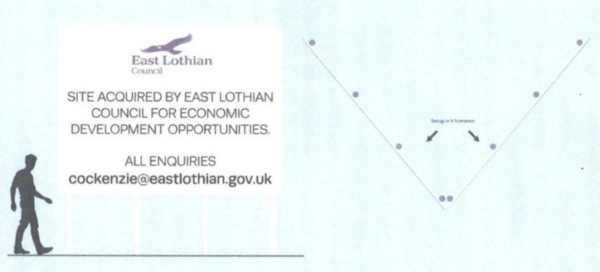 Just for the record, the Battle of Prestonpans [1745] Heritage Trust has applied to ELC for the opportunity to purchase under the Community Engagement Act 2015 and to develop at the battlefield Living History Centre bringing some 80/ 100,000 visitors annually spending an estimated minimum of £1.5m each year but been rebuffed. ELC contentedly watches Brussels sprouts growing!

Is it now time for a third Community Right to Buy [CRtB] Campaign?

With two failed attempts by our communities to purchase the land under CRtB, the community at large supported ELC in their purchase of the site to safeguard the interests of our communities. But that appears not to be the case, with historic green space, pathways and parklands; community orchard; football, golfing, walking, cycling, egg rolling and sledging spaces; and the remaining battlesite fields once again under threat!

Is it time for Sharon Saunders, Head of Communities for East Lothian and our own PSG Area Development Group to enter the fray?


Published Date: May 18th 2019