Bedspreads of the Jacobite Era ... the search for The Prince's continues
Bedspread symbolism … time to remake The Prince's bed?

For the first time in its history, the 17th-century Goan bedspread of King James VII & II went on public display at Sizergh as the castle, near Kendal, opened its doors this Saturday, 16 March. Restoration plans are in hand for an estimated £70,000.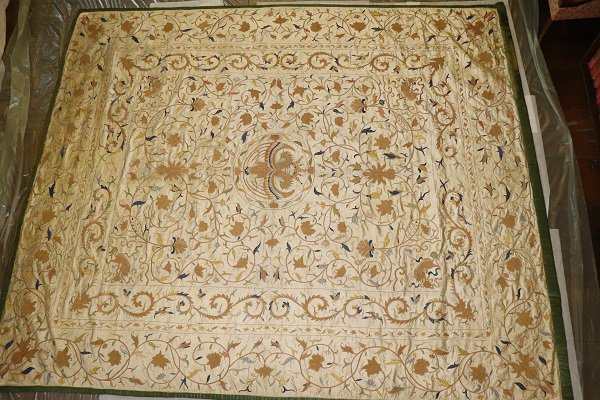 The Indian bedspread is made from satin, with gold thread stitched into an intricate design of mythical creatures, and was gifted to the Strickland family of Sizergh in the 1600s as a thank you for their loyalty.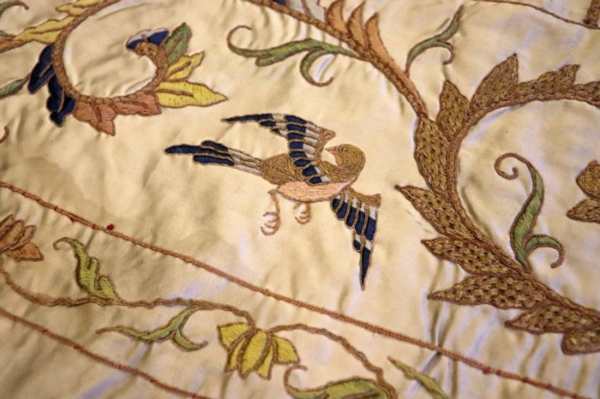 No trace has yet been found of the bedspread created for the Prince in Brittany however

HRH Prince Charles Edward Stuart was gifted a fine blue bedspread in 1745 ...

... made by the ladies of St-Nazaire, embroidered in the middle with the Arms of Brittany and of Scotland, in Brittany duck and Breton ermine.

Quelles Armes? Dans l'église de St-Nazaire les armes de Bretagne ( hermines ) avec la couronne des ducs de Bretagne ( couronne fermée signe de souveraineté) avec autour le collier de l'Ordre de l'Hermine. Et pour l'entrée du chateau Guérande la même chose ....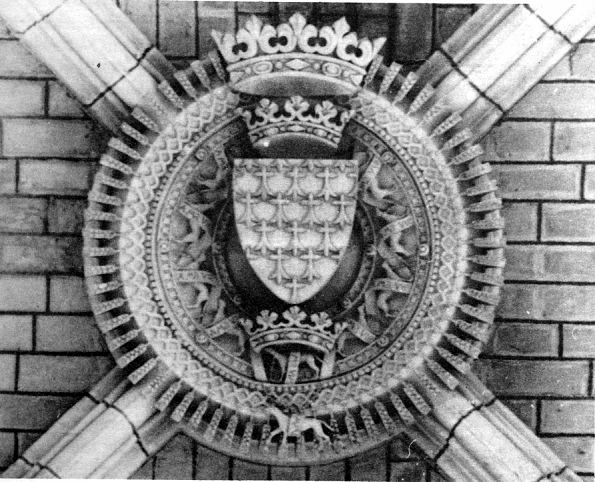 Whatever next?

As always, we are looking for volunteer embroiderers, brodereuses, who might tackle a gift for today …



Published Date: April 4th 2019