Tim's Tales in Lauder finds Cope needing new horses!
Cope needed horses in Lauder as he fled on September 21st 1745; and again in Coldstream before arriving at Berwick to announce his defeat

Tim Porteus writes a great weekly column in the East Lothian Courier which this week touches on our battle and its aftermath.

As Cope fled, his exhausted horses needed changing and/or feeding and his first stop was Lauder High Street. There's a plaque there that the Trust has not yet visited. The house was said to have been one of the oldest buildings in the Burgh and was a large two storey thatched tenement, with a cart way passing under it. The last known use for the property was an inn known as Jonny Cope's. The premises today is pictured below where the visitor if not Cope can expect a welcome coffee … and more!

Beneath is a picture of the High Street 100 years or more ago. Jonny Cope's Inn is possibly the building on the left with a small archway.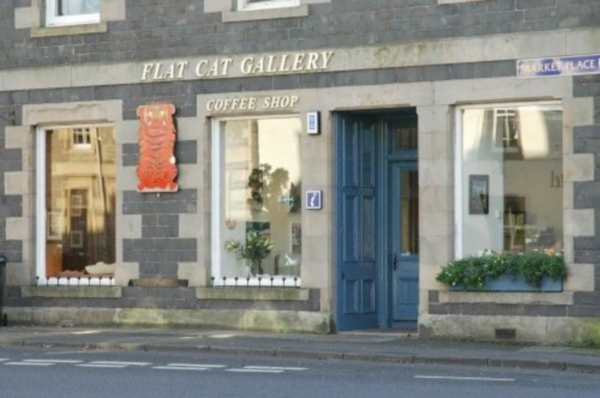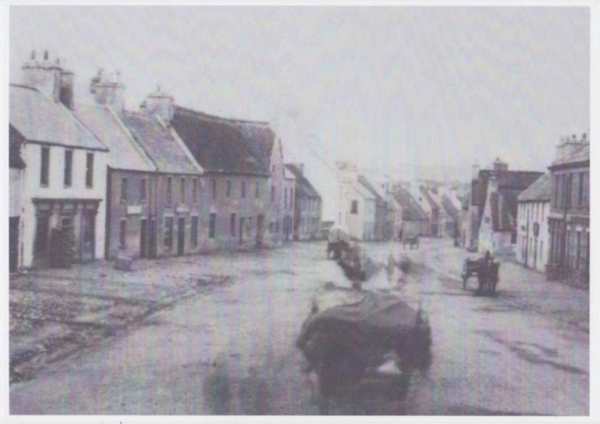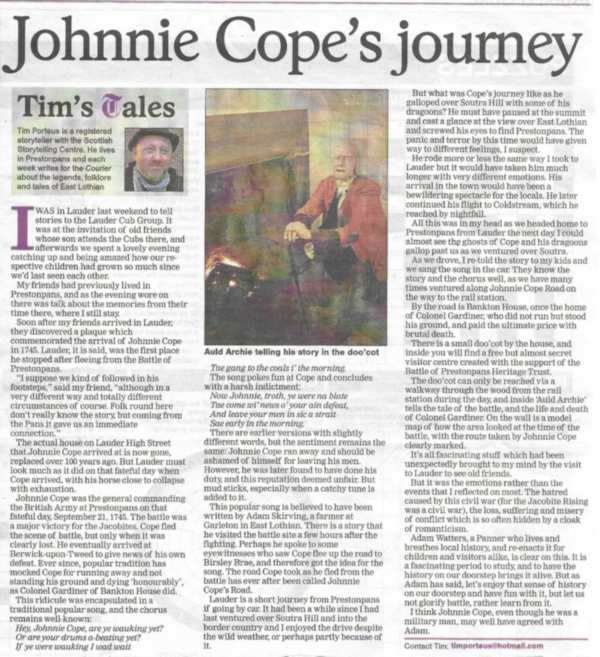 Tim mentions in his Tale the Bankton Doocot at the northern foot of Johnnie Cope Road in Prestonpans where the Trust has installed some 4 years ago now a DVD presentation on the life of Colonel Gardiner. He of course lived in Bankton House with his family prior to his death on September 21st 1745. After his mortal wounding under the legendary thorntree [we have a fragment] he was taken by farm cart to Tranent Manse where he died and was then buried in the churchyard there. He does not have a known graveyard spot but the Trust will be erecting a commemorative plaque to him very shortly.

As Tim Porteus reports above, if you visit the Doocot you'll be able to see and hear Archie, pictured, relate the story of Gardiner's life and death. It's available in Gaelic too as is all the battlefield signage.



Published Date: March 15th 2019