Gruesome reminder of the price of battle in Prestonpans from Duncan MacKenzie
Duncan MacKenzie of Ballachulish earnt his reputation at Prestonpans in 1745 …

Alison Campsie writing in The Scotsman has reminded us of the horrific nature of war and the casualties sustained. Donncha Mor Baile Caolais, Big Duncan Mackenzie, fought at Prestonpans on September 21st 1745 with Cameron of Lochiel. He became a celebrated Jacobite hero after his martial skills with a broadsword cut the helmet and the skull of a redcoat dragoon in half.

Following his brutal manoeuvre he picked up the two halves of the helmet and commented: "It may be that this will cause talk yet." Indeed it did and the act is recorded on his gravestone on Eilean Munde in Loch Leven close by Ballachulish.

Now that depiction has been cast in bronze by David McGovern of Monikie and displayed at Aros na Feinn Cultural Centre at North Ballachulish.And alongside it is the very sword that Big Duncan used at Prestonpans.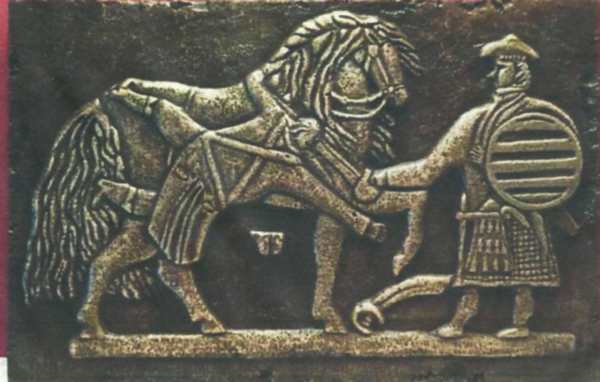 Paul MacDonald, an armoury specialist and maker of custom swords today, commented that "he was just another clansman who came out for The Prince and proved himself on the battlefield."

Details of MacKenzie's battlefield actions were recorded in the late 19th century in the Dewar Manuscripts, a significant collection of Gaelic folklore commissioned by the 8th Duke of Argyll. MacDonald added: "It is in the last few years that we have been able to pull everything together, from the story in the Dewar Manuscripts, to the sword and gravestone. The legend is now more complete."

MacDonald discovered Big Duncan's sword in the collection held by the current Duke of Argyll at Inverary Castle. He was commissioned to refurbish and preserve the pieces in the Argyll armoury when he discovered the weapon. "It was one of the last swords I came across in the collection. I couldn't understand why it was so blunt. There is a blunt section that measures 10 to 11 inches."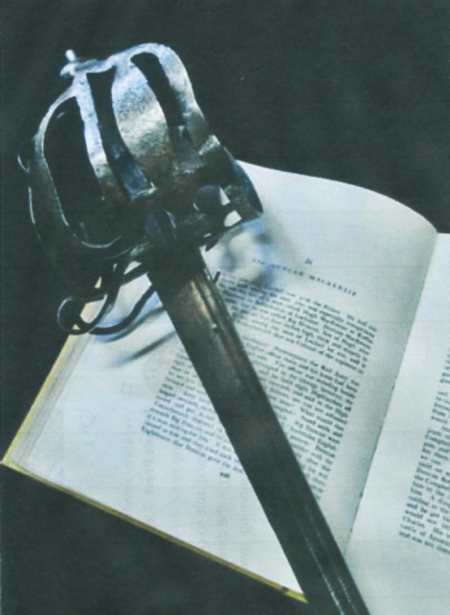 Published Date: October 10th 2018