Hoping for Pots of Prestonpans Pottery ... at the March 3rd/ 4th Road Show
click on this press advertisement and cuttings to enlarge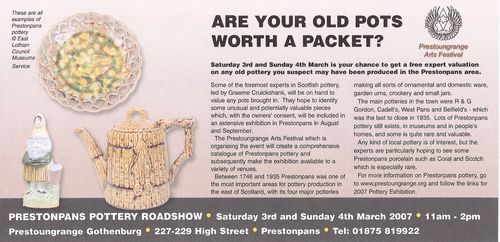 This is the advertisement that is appearing in the National and Regional Press ... let us hope to have many surprising discoveries from private collections!

Getting the Word Out to Editors...

The East Lothian News and also the Edinburgh Evening News both subsequently ran the story on February 19/ 23rd respectively.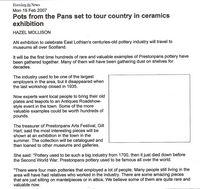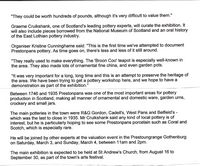 Published Date: February 12th 2007