Thank You to All who Buy Lottery Tickets! Here's a bonus ....
Public Briefing announced by The Battle of Prestonpans [1745] Heritage Trust to thank lottery ticket buyers

Thursday 13th September at 5-7pm, The Prestoungrange Gothenburg, Prestonpans

Following a substantial grant of £36,600 from the Heritage Lottery Fund (HLF), The Battle of Prestonpans [1745] Heritage Trust is offering a Public Briefing on how and why the grant will be allocated.




And more than that: to say a loud 'Thank You' to lottery ticket buyers, an all day discount of 50% for entry to this year's Battle of Prestonpans Encampment & Re-enactments at Greenhills is offered to lottery ticket holders. On presentation of a National Lottery ticket for the draw on September 15th, visitors to the biggest ever re-enactment of the Battle of Prestonpans will be eligible all day Saturday 15th to pay £3 (adults) and £1.50 (children) rather than the full price £6 (adults) and £3 (children).

The 'Thank You' Briefing will take place at The Prestoungrange Gothenburg in Prestonpans and, to honour this local pub's 110 year existence, the first 110 visitors arriving are being offered a complimentary beverage.

Gordon Prestoungrange, the original Founding Chairman of the Battle Trust, will be giving the briefing. All interested parties, from private individuals to community and heritage groups are welcome on 13th September from 5-7pm at The Prestoungrange Gothenburg, 227-229 High St, Prestonpans EH32 9BE.

In July The Battle of Prestonpans [1745] Heritage Trust was awarded the Heritage Lottery Fund (HLF) to support its work. The Trust has already raised over £100,000 in donations towards its work but this HLF Grant will allow the Battle of Prestonpans [1745] Heritage Trust to prepare an agreed strategy for future success. Much still needs to be done.

Gordon Prestoungrange said:
"I look forward to welcoming everyone to this Briefing to discuss the plans to move forward with the interpretation and conservation of Prestonpans' battlefield sites and the heritage associated with it. We welcome everyone's input and this is part of an open and transparent conversation that seeks to engage all interested parties. We're immensely proud of what we've achieved to date but we've no monopoly on best practices. The best way to achieve the trust's goals is to reach a comprehensive well-researched agreement – our Agreed Manifesto for the Next Decade - and this event is part of this process. We can then work together to deliver the actions."

The project, also part funded by the Trust's donors, has three elements:

First an external critique and audit of all that has been both done and planned so far will be undertaken. The Trust has been at work conserving and interpreting the battle since 2006 and has invested almost £1m over its first decade including creating the now world famous 104m Prestonpans Tapestry in 2010 designed by Andrew Crummy and stitched across France and the Highlands. This audit this autumn will seek to discover whether the Trust's ambitions are achievable and a viable way forward. This is being led by Dr Stephen Connolly of DC Research.

Secondly and running in parallel, the Trust will conduct a comparative analysis of how battle sites across Europe and just as importantly worldwide, are successfully led and developed; and how focussed narrative tapestries are conserved and shared. This element will very deliberately also explore the educational benefits achieved by Living History approaches and how they can support conservation by engaging communities.

The results of these first two elements will come together in winter 2018/ 2019 to determine the 1745 Prestonpans Battle Trust's Draft Manifesto for the Next Decade. That Draft Manifesto will then be shared with and debated amongst all national and local stakeholders, taking on board appropriate ideas that emerge, to attain a nationally Agreed Manifesto. On that shared and agreed basis, the Trust will move forward, investing its donors' £100,000 contributions, seeking further support as it goes, to ensure that agreed future is implemented.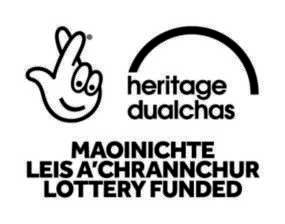 Published Date: September 10th 2018