Dunbar's Durham Soldiers buried at last
Horrifying treatment of Cromwell's Scottish prisoners after defeat at Dunbar in 1650 now concludes with decent burial

Some 3000 were imprisoned in Durham Castle and Cathedral after a horrific march there from Dunbar in 1650. Many had died en route, more died at Durham and some were subsequently deported to America to work as indentured servants. [Similar transportation to America followed the subsequent defeat of Charles II at Worcester in 1651.] There are strong links today with their American descendants and they are remembered on a panel in the Scottish Diaspora Tapestry [US02] shown below.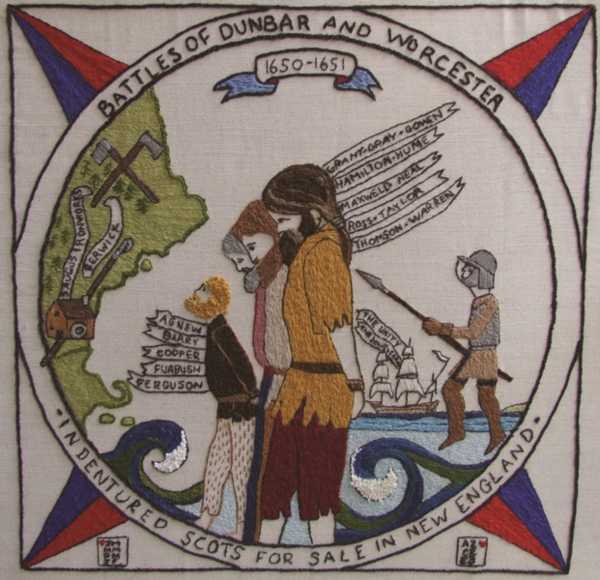 Stitchers (Bowdoin, Maine, USA): Jan McIntyre, Ellen Bibeau, Carol Rogers, Monica Mann, Pam Matthews, Jeanne Finlay.

Now the remains of some of those who died at Durham, recently unearthed during construction work, have been properly and decently buried.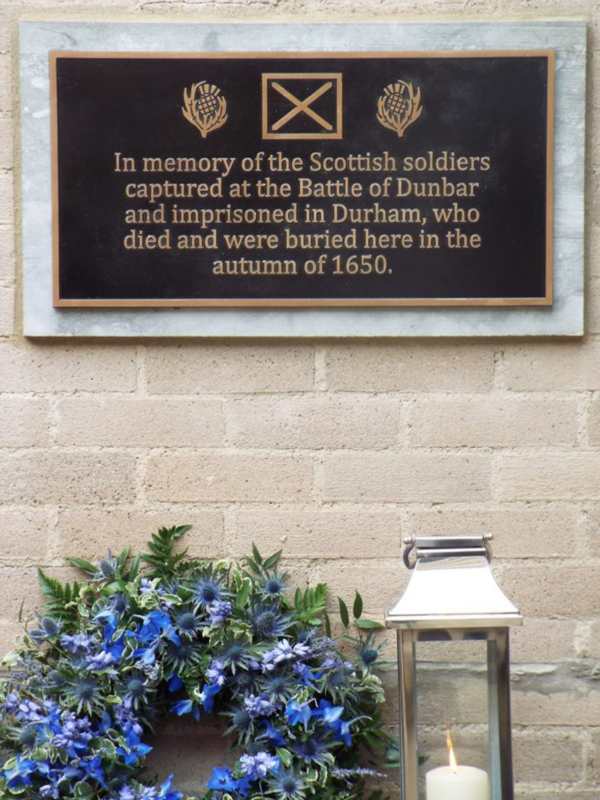 The Scottish Battlefields Trust [SBT] which the 1745 Trust in Prestonpans helped establish in 2014 now re-enacts Dunbar 1650 every third year in a cycle across East Lothian that includes Pinkie Cleugh 1547. Dunbar will again be commemorated in September 2019. Before then an HES supported programme to interpret the battle with signage and online details will be completed by the SBT.


Published Date: May 26th 2018