4. King James II & VII pauses in Rochester then flees to France December 23rd 1688
4: There's a bronze commemoration plaque attached to Abdication House which reads ....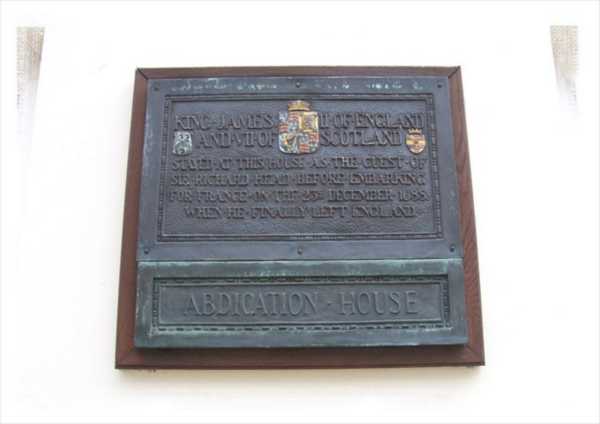 'KING JAMES II OF ENGLAND / AND KING VII OF SCOTLAND / STAYED AT THIS HOUSE AS THE GUEST OF / SIR RICHARD HEAD BEFORE EMBARKING / FOR FRANCE ON THE 23RD DECEMBER 1688 / WHEN HE FINALLY LEFT ENGLAND.

James II & VII was King of England and King of Ireland as King James II and King of Scotland as James VII. Members of Britain's political and religious elite increasingly opposed him for being pro-French and pro-Catholic, and for his designs on becoming an absolute monarch. When he produced a Catholic heir to the throne, the tension exploded, and leading nobles called on William III of Orange (his son in law and nephew) to land an invasion army from the Netherlands, which William did. King James II spent his last night as King at a house in High Street, Rochester, where 'His Majesties' Reasons' [below] was penned.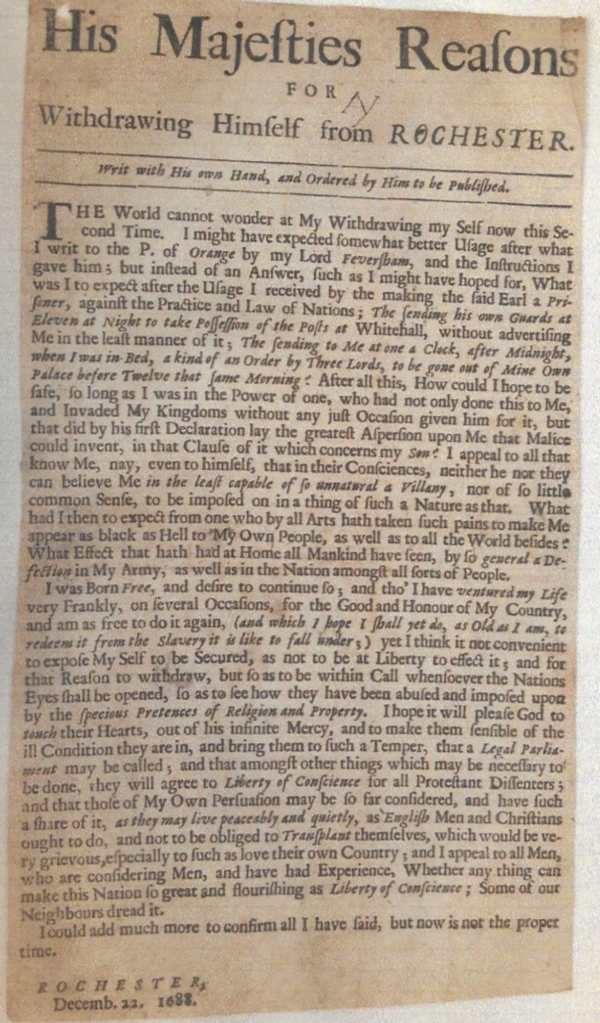 The house later became known as Abdication House, on account that in February 1689, parliament declared that James's flight constituted an abdication and William and Mary were crowned joint monarchs.

In March 1689, James landed at Kinsale in Ireland where, with French support, he raised an army.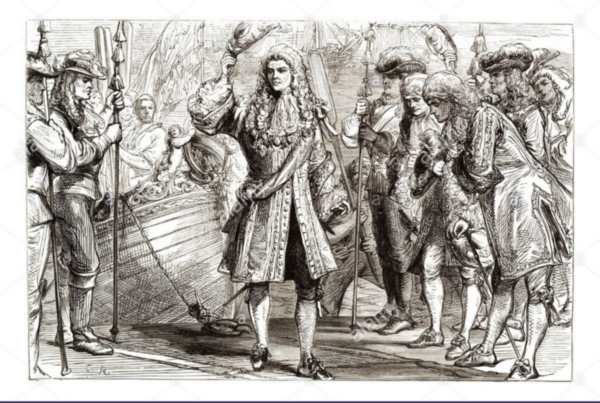 However, he was subsequently defeated by William at the Battle of the Boyne in July 1690. James died in exile in Saint-Germain in France on 16 September 1701.

________________________________________________________________

Ed: That same date, December 23rd, saw a victory for his grandson's cause at Inverurie in 1745.



Published Date: December 23rd 2018