Those who fought and those who died at Prestonpans in 1745
Some 10% of those who fought on September 21st 1745 in Prestonpans died - including Colonel Gardiner of Bankton House

The £5,000 Grant just received towards the commemorations on September 15th this year is specifically for Remembrance of those who Fought and those who Died in the Battle of Prestonpans. There are three memorials already - the 1745 Cairn [first], then the Thorntree Stone [below left] and Colonel Gardiner's Obelisk [below right].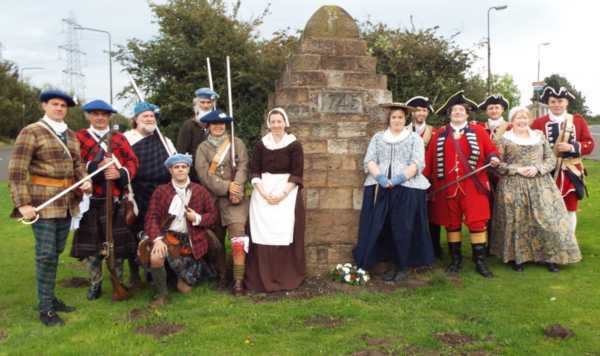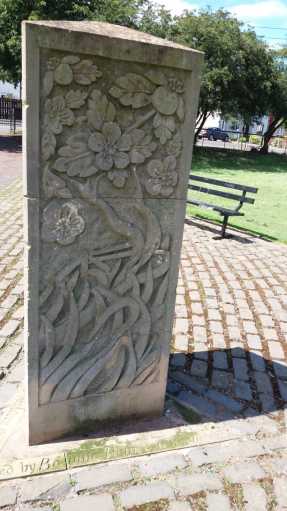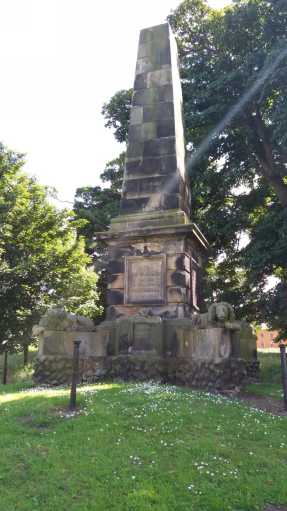 There is also a single gravestone in Prestongrange Churchyard for redcoat Captain Stuart of Physgul [see bottom of this page].

What is distinctive about the two new Memorial Tables sculpted by Gardner Molloy for the Battle Trust is that they record the names of the Clans that Came Out with The Prince at Prestonpans and the Regiments that fought under Lt General Sir John Cope in the battle. Each side had some 2,500 soldiers and casualties were roughly 500, mainly from the British Army.

Eponymous street names in The Pans

Until the last decade the only names remembered in Prestonpans streets were redcoats - Gardiner [2] and Johnnie Cope. But the new homes built to the north east of Preston Lodge School are now called after the Clans - along with William Grant who was then Baron of Prestoungrange and later Lord Advocate. The Duke of Perth who commanded the MacDonalds in battle also has his street name. The Clans are as follows with the 'Robertsons of Straun' having two as did Gardiner earlier:

Stewarts of Appin - Way
Cameron - Way
MacDonalds of Clanranald - Avenue
MacDonalds of Glencoe - Path
MacDonalds of Keppoch - Crescent
MacDonells of Glengarry -Terrace
MacLachlan - Gardens
MacGregor - Pend
Robertson - Avenue and of Struan Wynd
Murrays of Atholl - View





Engaging with these street residents, especially the young, and those of the Clan names across East Lothian

Everyone is of course welcome at the commemorations on Saturday September 15th and also on Sunday 16th this year. But as the East Lothian Courier report above observes, a special effort is being made to tell the Clans' stories to all who live on the eponymous streets in The Pans and across the county. Especially young people!

Plans include the creation by young people of Clan AND British Army Regimental banners/ flags to be carried in the Parade on 15th September from Meadowmill to Greenhills. And Yes, there will be Invitational Clan Name Nights at The Prestoungrange Gothenburg in the coming months in the build up to the commemorations - for the young and those not still young!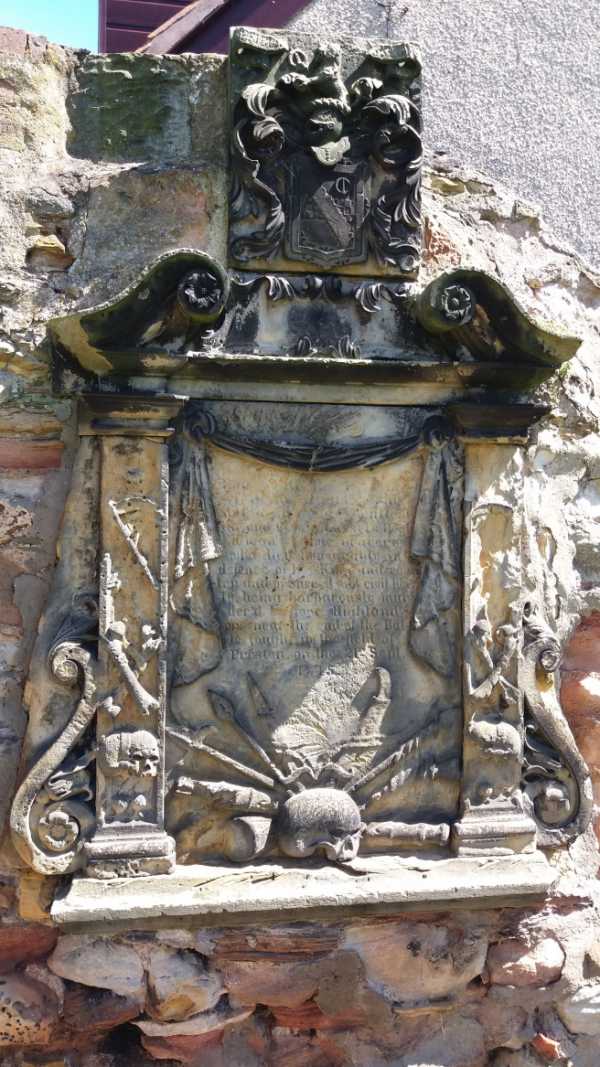 Published Date: April 6th 2018