Alan Brecks Celebrate 10 Years in The Pans & Beyond ...
Their Royal Warrant was issued at Palace of Holyroodhouse a decade ago by Bonnie Prince Charlie!

It was always clear from the outset of the Battle Trust that regular re-enactments of the Battle of Prestonpans would be required. To that end a bold initiative was taken honouring the name of Alan Breck who famously changed sides after Prestonpans to join The Prince - the Alan Breck Regiment of Prestonpans Volunteers was established by The Prince's Royal Warrant at Holyrood - in the Conservatory Restaurant to be precise at a Grand Dinner & Ball and displays outwith!

There was re-enactment action shortly after outside Bankton House ...
click to enlarge pictures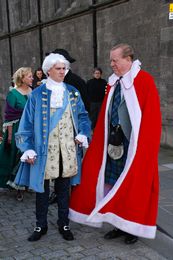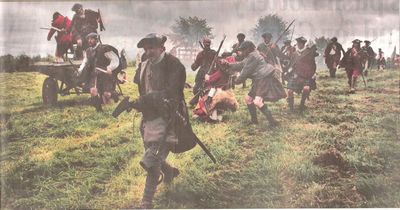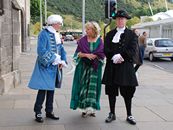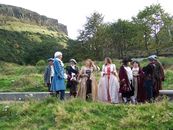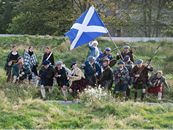 Over the decade the Highlanders have charged well and to great effect, today with Gaelic oaths aplenty, but the Redcoats have been admirably represented through the Edinburgh City Guard. [A third Division being the Lothian Levy has also been raised to challenge the English at Pinkie Cleugh re-enactments.]

To celebrate their first decade of growth and development, The Brecks gathered at their ancestral and spiritual home, The Prestoungrange Gothenburg, pictured below: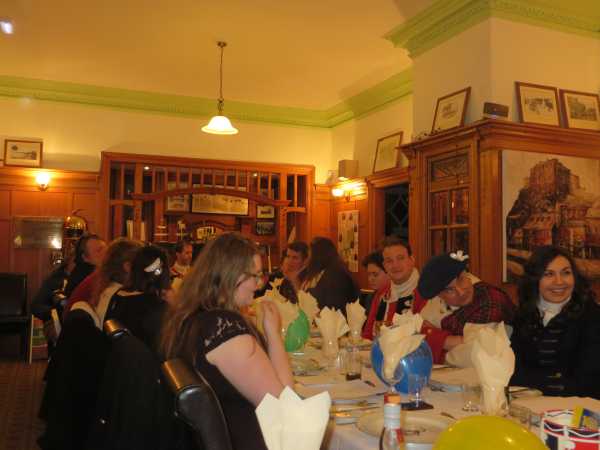 The Regimental Piper played to great acclaim .... and The Equerry to The City Guard was inducted.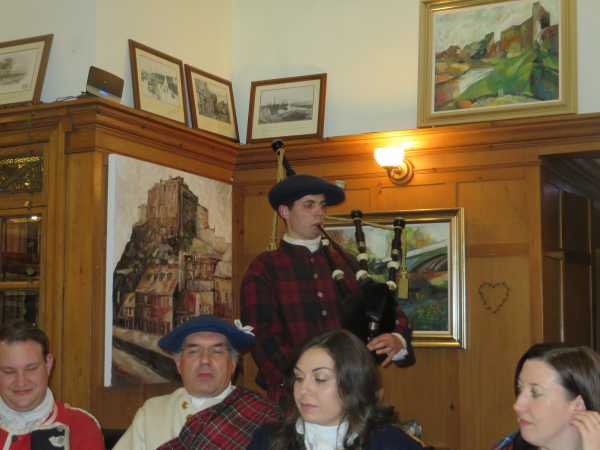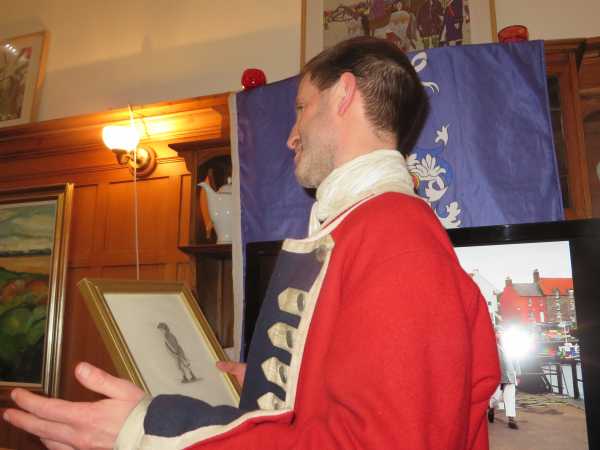 New Colours were presented by the Colonel-in-Chief Martin Margulies [seated], travelling from the US as ever for the annual event - for the Highlanders a reversed Saltire and for the City Guard their remembered colour. [Arran Johnston as The Prince is standing]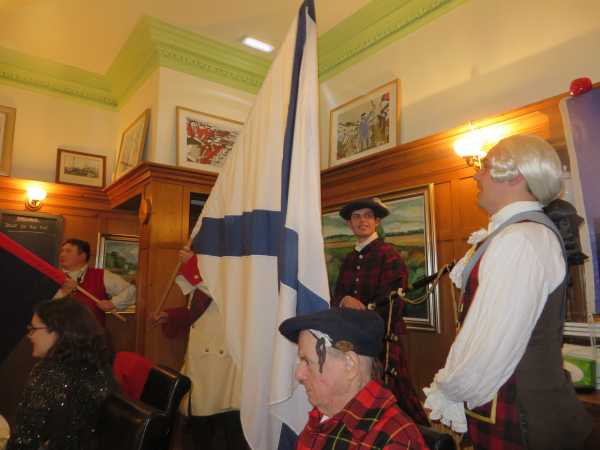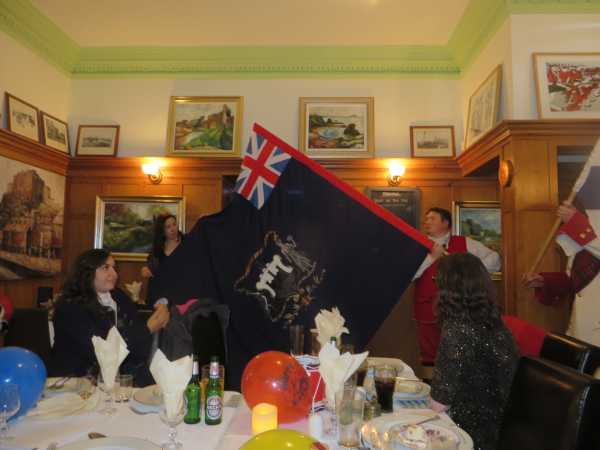 Published Date: December 12th 2017