Derby's Jacobites Take Swarkestone Bridge ... is it onwards to London?
Highlanders and the Irish Regiment muster at Swarkestone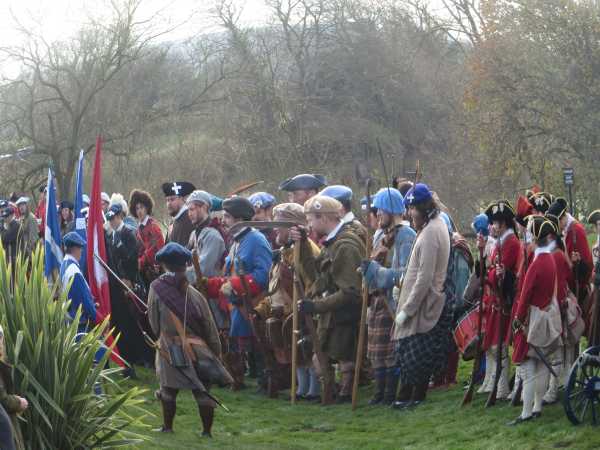 The Jacobite army led by Prince Charles Edward reached Derby on December 4th 1745 and an advanced party took the bridge at Swarkestone across the River Trent [vital for the march to London] the same day. Following their great victory in Prestonpans on September 21st that year, they had made ready and left Edinburgh at Hallowe'en taking Carlisle and Manchester en route to Derby.

For more than 20 years now the Charles Edward Stuart Society in Derby has enacted that event and a redcoat attempt to retake the bridge. 2017 saw a spectacular array of more than five score re-enactors converge on that bridge over the weekend [always the enactment is the first weekend in December!] blessed by fine weather.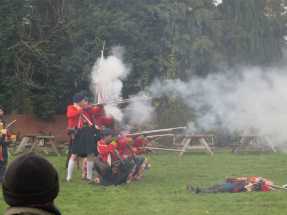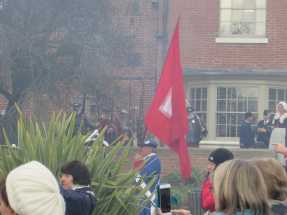 The legendary Charge, when it came, was unstoppable!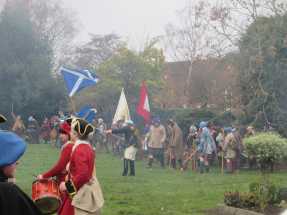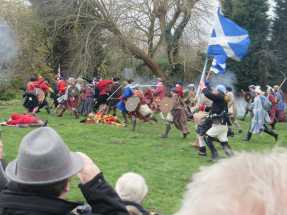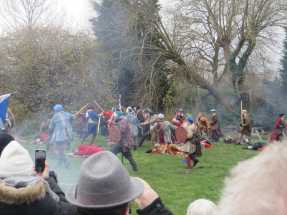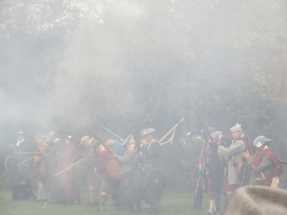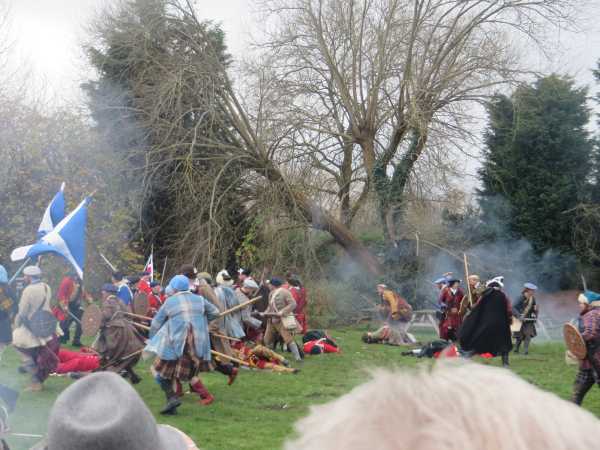 Wreaths were laid at Swarkestone by the Chairman of South Derbyshire & by Gordon Prestoungrange for Prestonpans 1745 Battle Trust [left]; then on Sunday in Derby The Mayor accompanied The Prince to further skirmishes on Cathedral Square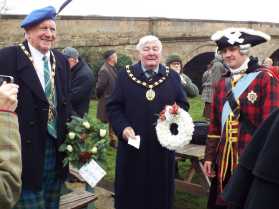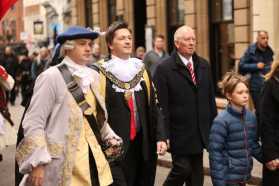 Back in Scotland .... 2018 in Prestonpans will be a momentous re-enactment year with events throughout the weekend September 14th/ 16th

Not only will there be a great encampment at Greenhills but AM Saturday 15th will see the British Army's Representers joining 'The Highland Clans that Came Out with The Prince' for the Dedication of two new Memorial Tables at Greenhills. The Memorial Tables will process from Meadowmill/ Bankton along Gardiner Road and Appin Way ... a lot more details in the New Year.





Published Date: December 3rd 2017