Murals and Art Treasures Trail APP Launched and freely available
71 items included with GPS locations and full information about each ....

The formal launch of this third APP took place quietly at The Gothenburg last week. Pictured are Arran Johnston [left] and Sean Wood [publican at the Gothenburg] who worked with Eric Roseman to finalise the project.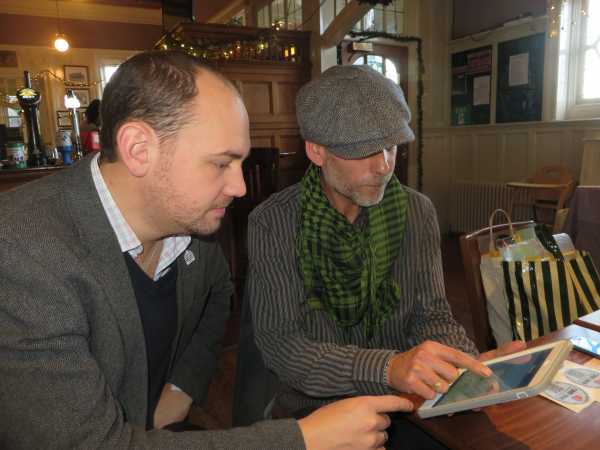 This third APP completes the original plan which saw both tapestries, the battlefield walk and the Waggonway completed earlier this year.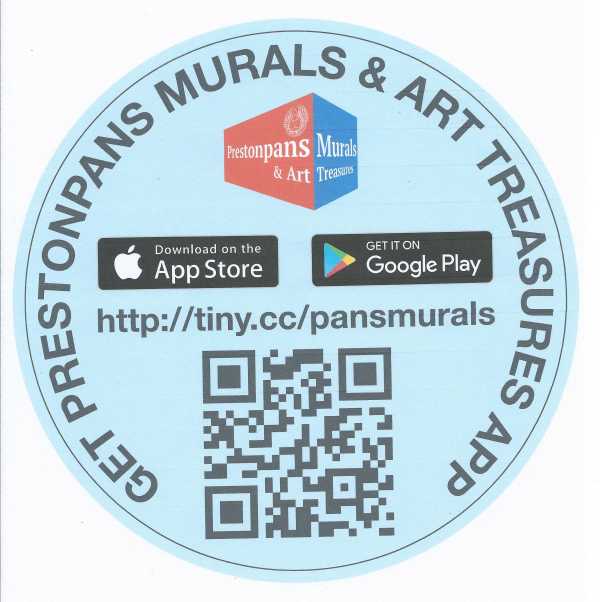 A formal Interpretation Board linking to all 3 APPs will shortly be installed next to the Totem Pole - which of course figures on the APP 11 years after it was first raised there.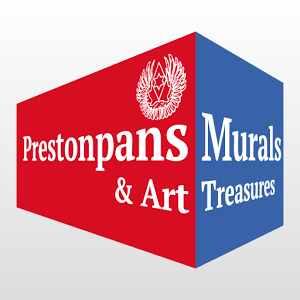 Published Date: November 29th 2017