Magnificent Pinkie Cleugh commemoration and re-enactments delight thousands
Scottish Battlefields Trust completes the East Lothian Battle Triennial cycle in grand style at Pinkie Cleugh

It was considered a truly bold ambition, that East Lothian's three most significant battles at Pinkie Cleugh, Dunbar and Prestonpans, could be re-enacted in a triennial sequence. Yet with the unstinting support of East Lothian Council, East Lothian Courier including its Musselburgh edition of course, and EventScotland, it has now become a reality.

The toughest assignment was always going to be Pinkie Cleugh because re-enactors did not exist that cover this period. But the Prestonpans' Alan Brecks set the ball rolling with their newly established Lothian Levies, Tudor re-enactors from the Wars of the Roses came to the colours, the present day Dukes of Somerset and Hamilton [aka Earl of Arran in 1547] added their support along with the Musselburgh Old Club and Pinkie Cleugh Heritage Group ... and the scene was set.

It was the culmination of two weeks of historical remembrance from the Borders at Hume Castle and Eyemouth, a 44 mile march to Musselburgh and the annual wreath laying at the memorial plaque on September 12th - the whole managed and led by Scottish Battlefields Trust Director, Arran Johnston.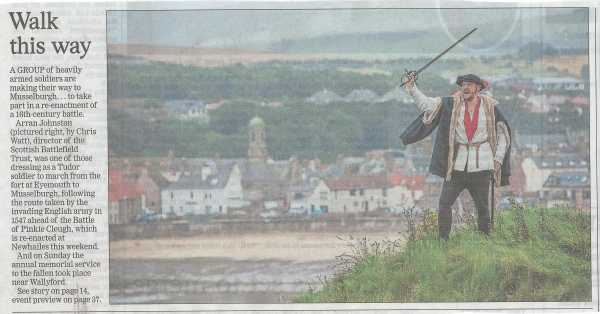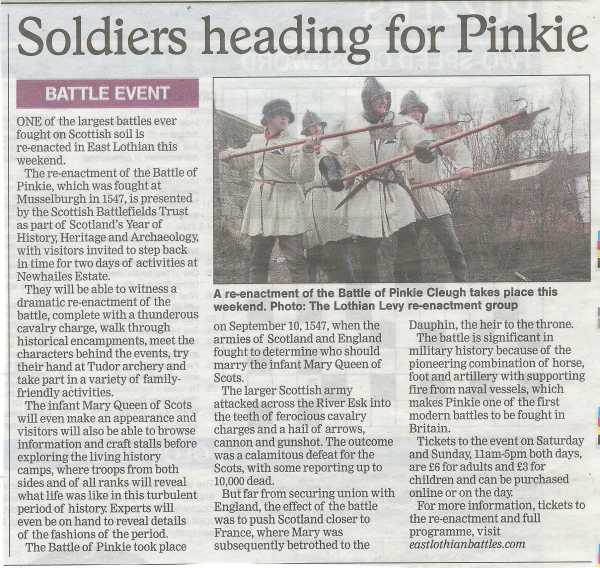 The pictures below [many taken by Angus Bathgate] tell the story of the re-enactments on September 16th/ 17th .... greatly assisted by the splendid PR leadership for the Trust of Martha Bryce that also gained three radio inputs and national media coverage in Metro, The Scotsman, Edinburgh Evening News, Daily Record and more besides.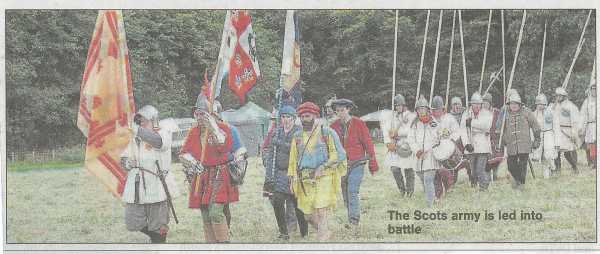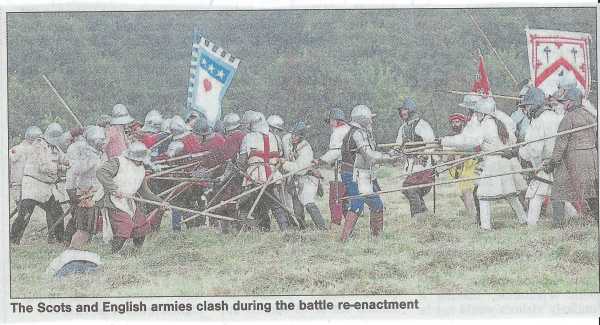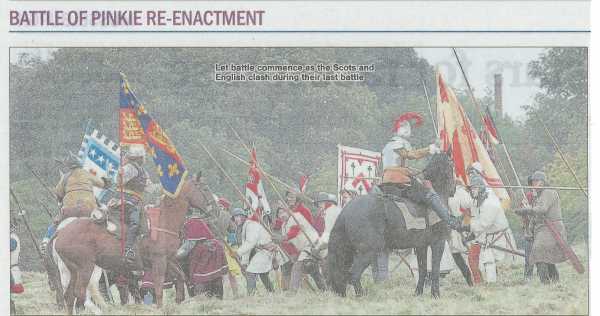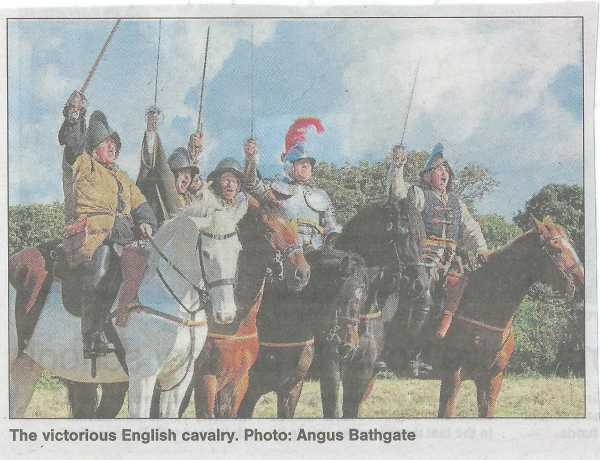 Splendid archers and the present Duke of Somerset meets his doppleganger!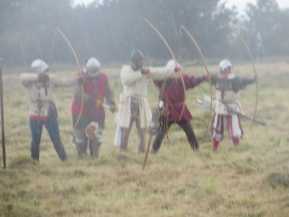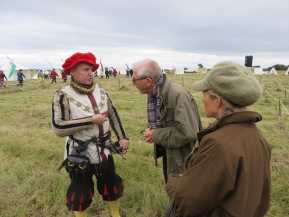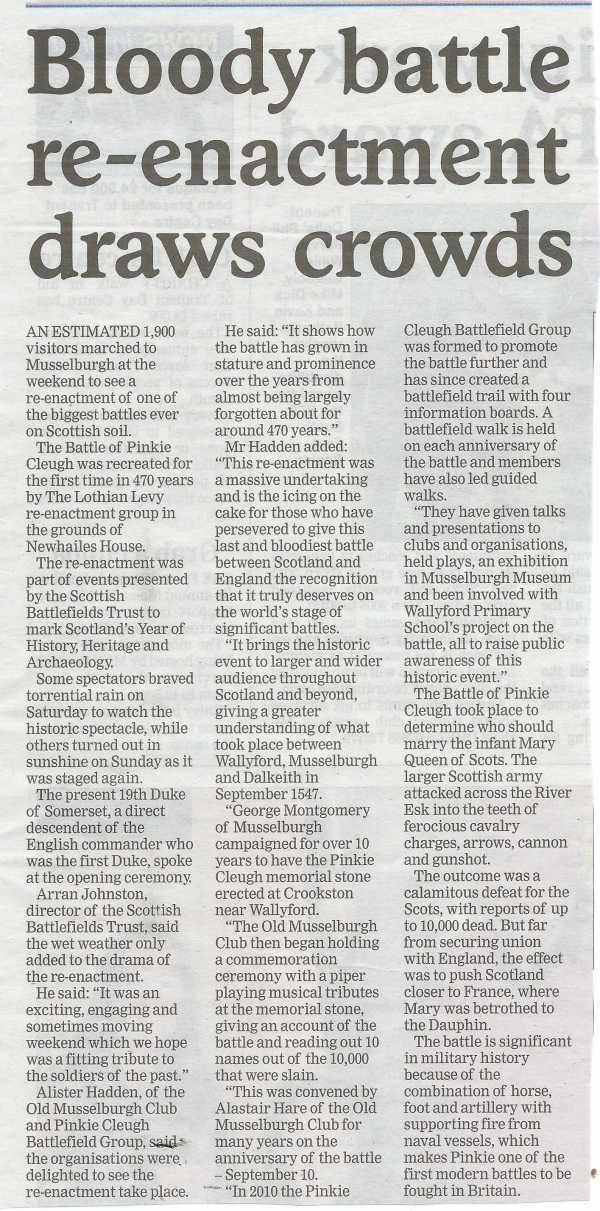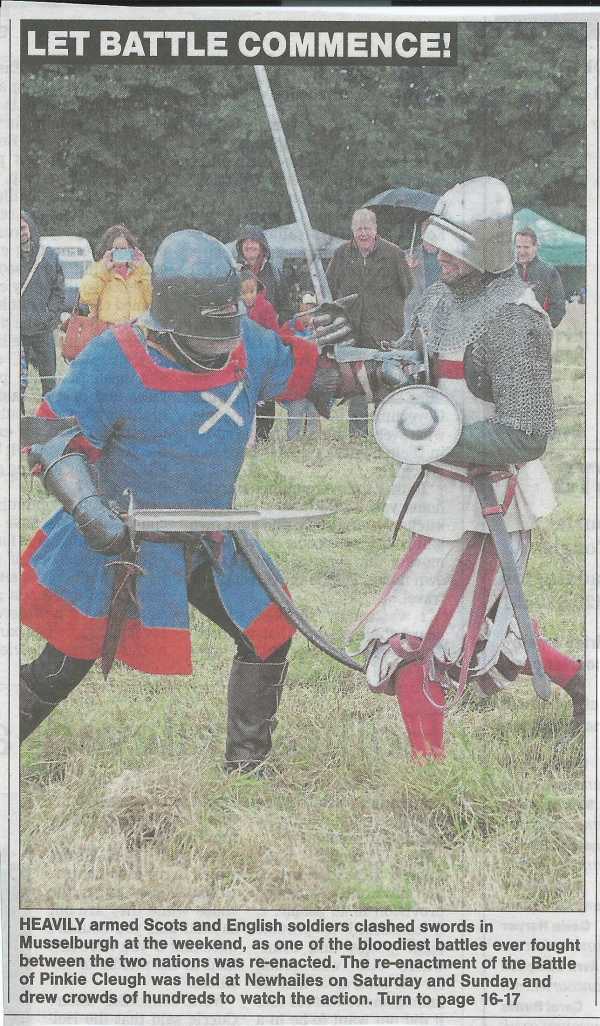 .. meanwhile at the John Gray Centre the tale of the Rough Wooing was being shared ...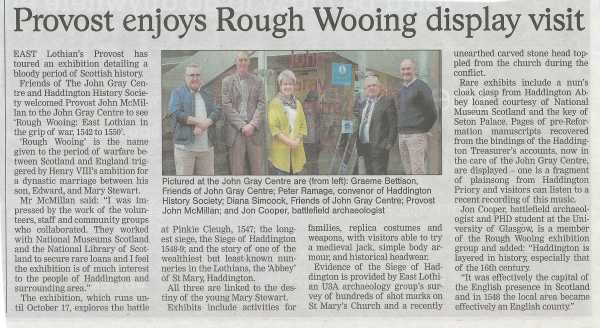 Published Date: September 27th 2017