Lorient Battle Tapestry Exhibition Opens with Mayor & Alex Salmond to share
Exhibition at Galerie du Faouedic [Palier ar Faouedig] opens in Lorient [An Oriant] for one month display that includes the Festival Interceltique Lorient from August 4th/ 13th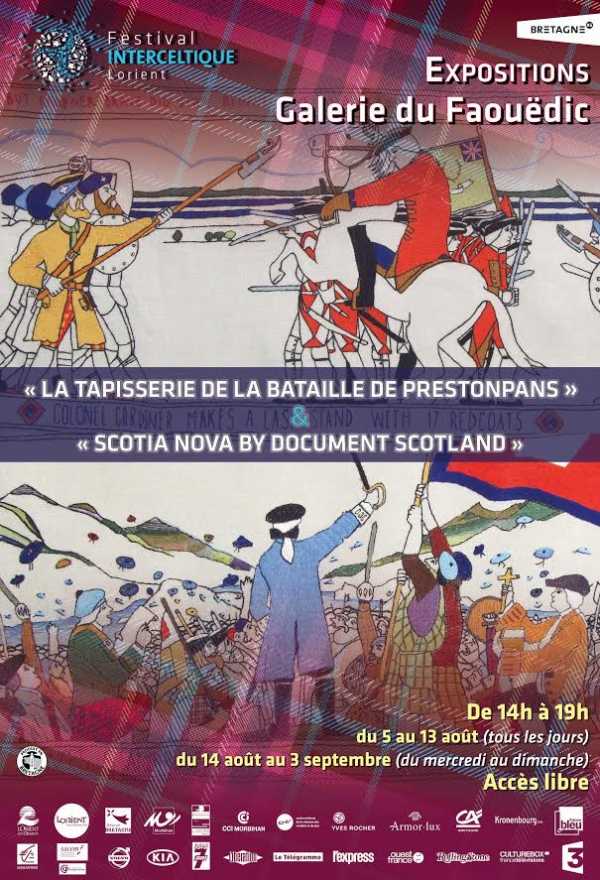 The Battle Tapestry shares the Galerie du Faouedic with a photographic exhibition, Scotia Nova, and the Prestonpans exhibition was formally opened by Maire Norbert Metairie, Adjointe au Maire Emanuelle Williamson, President du FIL Guy Gestin and Directeur General du FIL Lisardo Lombardia [grouped below]. Another 'Distinguished Guest' was Scotland's former First Minister Alex Salmond - who is well familiar with Andrew Crummy's fine community art tapestries having welcomed the Great History Tapestry in the Scottish Parliament when he was still in office. He is in Lorient to give a FIL talk but also thereafter to receive the Gold Medal of the Cultural Institute of Brittany in tribute to his government's work in favour of Gaelic and Scottish culture.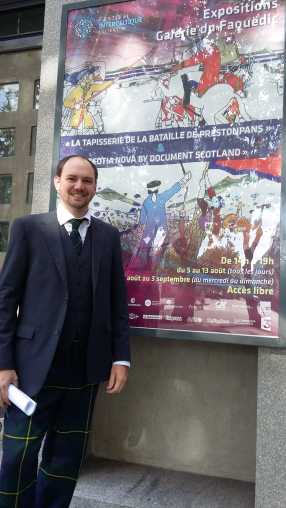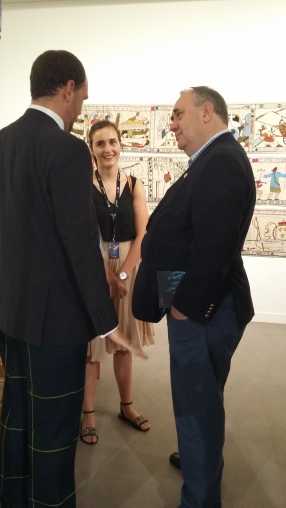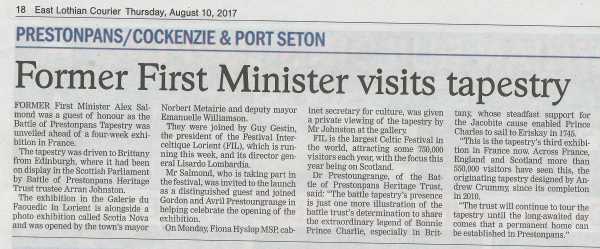 Jean Cevaer from St Nazaire, who hosted and translated for our earlier Brittany exhibition in Pornichet St Nazaire, and John & Jenny Unwin, publishers of the Battle Tapestry's several books were also there along with 1745 Battle Trustees Avril & Gordon Prestoungrange.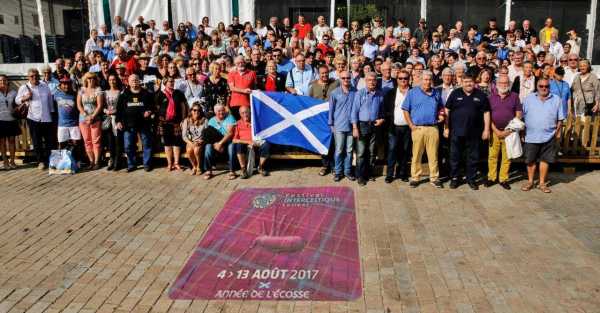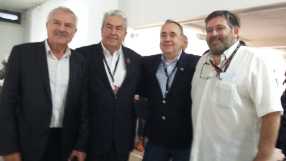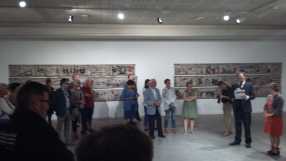 Monday August 7th saw Scottish Cabinet Secretary for Culture Fiona Hyslop MSP given a private viewing by Trustee Arran Johnston

.... Arran is there with his family having driven the Tapestry in the now familiar orange livery [see below] from Edinburgh the previous week straight from its month long display in the Scottish Parliament.

FIL is the largest Celtic Festival in the world attracting some 750,000 visitors each year and taking a Celtic nation by rotation as its focus. This year C'est L' Ecosse. Many fine Scottish singers and pipe bands as well as artists are present.

The Battle Tapestry's presence is just one more illustration of the Battle Trust's determination to share the extraordinary legend of Bonnie Prince Charlie especially in Brittany whose steadfast support for the Jacobite cause enabled Prince Charles to sail to Eriskay in 1745. This is the Tapestry's third exhibition in France now; first it spent a month at Bayeux in 2012 before its highly acclaimed display in Pornichet-St Nazaire. Across France, England and of course Scotland more than 550,000 visitors have seen this, the originating tapestry designed by Andrew Crummy, since its completion in 2010.

The Trust will continue to tour the Tapestry until the long awaited day comes that a permanent home can be established in Prestonpans.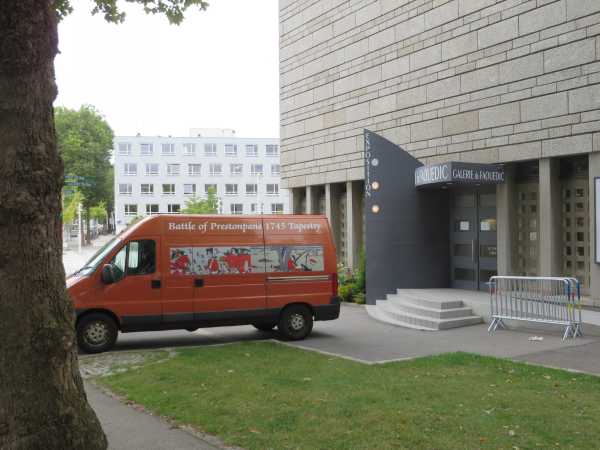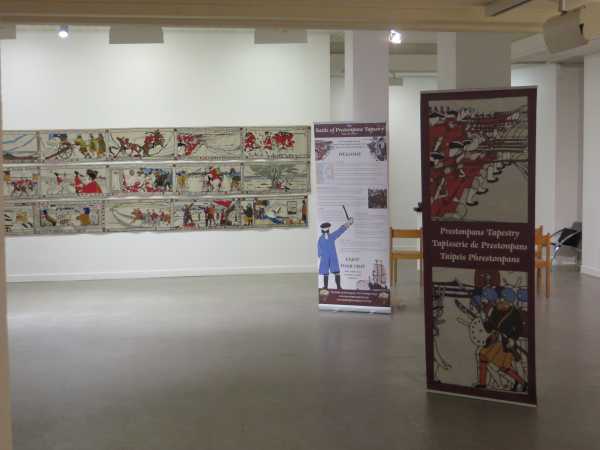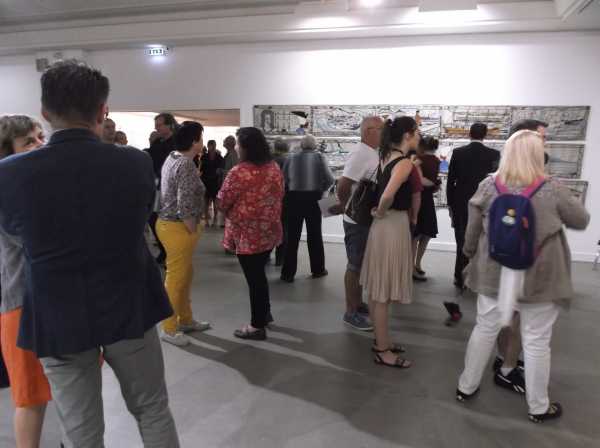 Published Date: August 7th 2017