Press comments @ Holyrood Exhibition - Prince steals the show!
What the press said and showed ...

The Scotsman, Edinburgh Evening News and East Lothian Courier, Edinburgh Reporter, BBC News, and Scottish TV ...





PS. Don't forget that July 1st and 8th are the family and Workshop Days .. 10am/ 4pm. Displays and participation all the way ...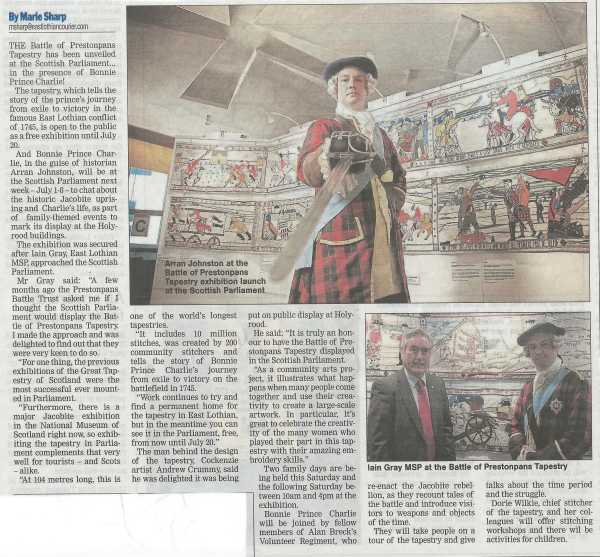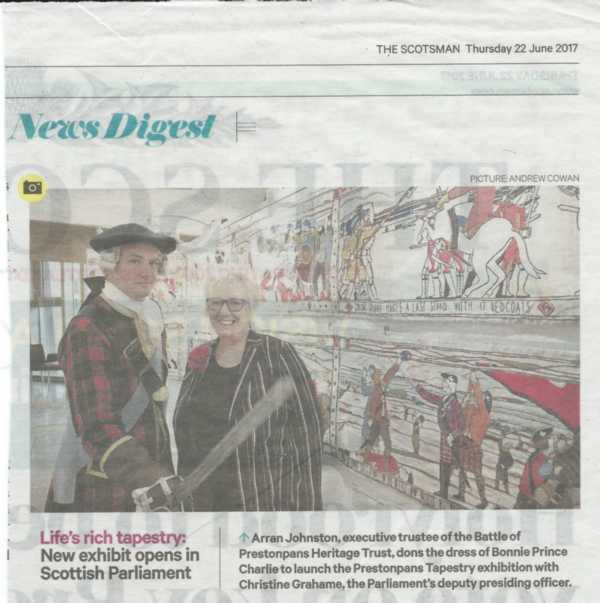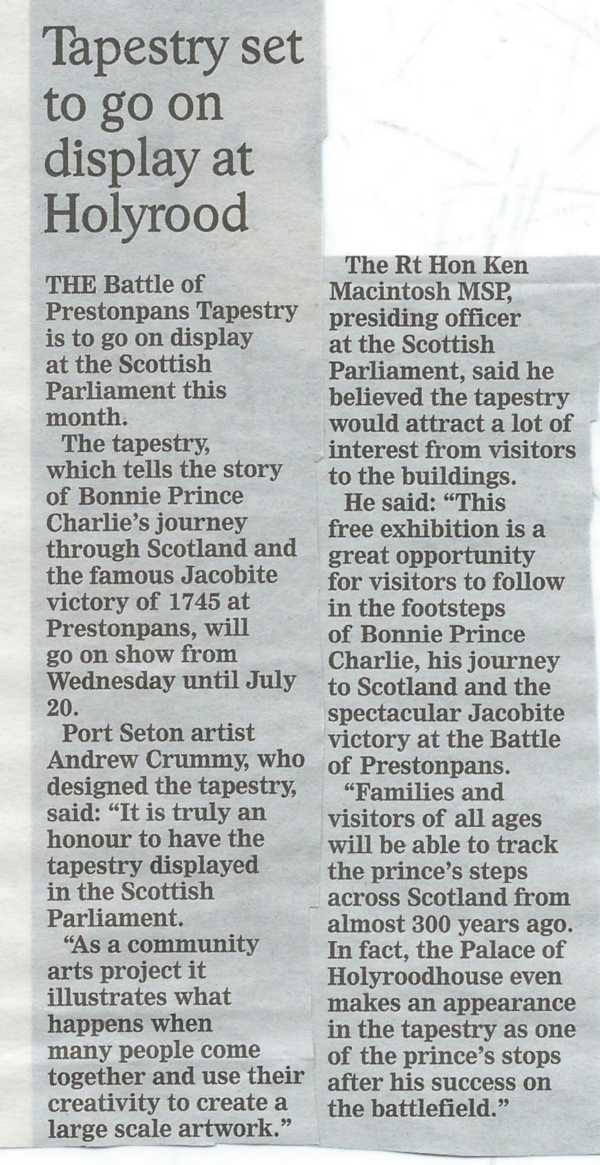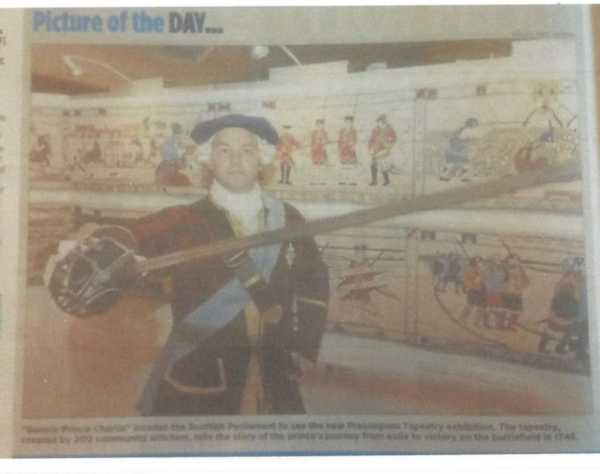 Published Date: June 27th 2017