Story Telling Music Workshop up to 12 yrs of age: April 23rd from 2.30pm
Interactive Music here in The Pans

Alex Hodgson's regularly in the James Fewell Bar @ The Gothenburg but less often is here Upstairs in the Thomas Nelson Suite. But under his leadership Interactive Music Workshops are starting to roll .. here for those up to 12 years old with accompanying parents ....

'Bessy' goes Around The World ... Sunday 23rd from 2.30pm. And Bessy is a Double Bass who meets other instruments as she goes ... Part One sees her in Europe ....

Text 0784 359 4190 to secure 'free' tickets asap ...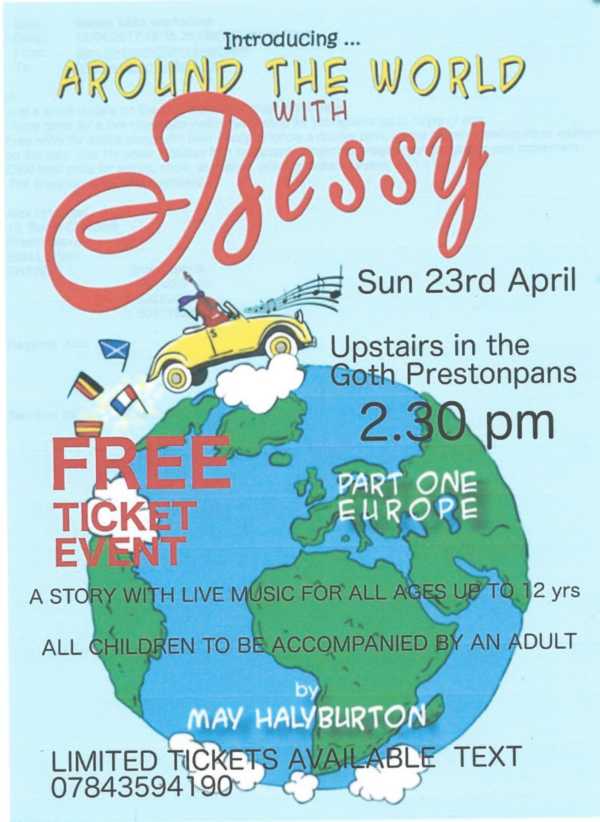 Published Date: April 13th 2017