Learning history made easy, and it's fun!
Walking signs, chance to learn some Gaelic, use the APP and watch a DVD in Bankton Doocot

Who says walking the battlesite in Prestonpans is tough going? Not these schoolies from Prestonpans Primary who were taken through their local history lesson with teachers appropriately dressed.

The APP is GPS and a free download from Apple and Android @ prestonpans 1745 - and it's got the 1722 Waggonway and Prestonpans Tapestry there too.

The DVD in Bankton Doocot is always a high point; it's a chance to sit down on the benches and learn about Colonel Gardiner's life and defeat at Prestonpans. He's buried in Tranent Churchyard and in the coming months a plaque will be placed there to remember him yet further.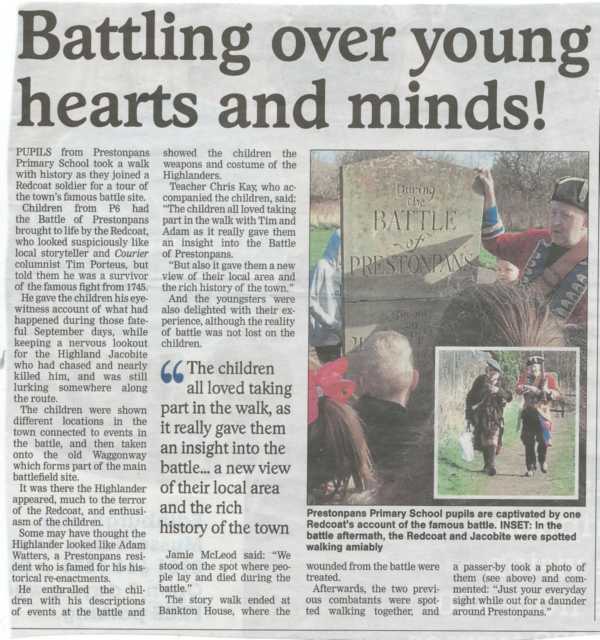 Published Date: March 18th 2017