Blindwells [Charlestoun perhaps?] Comes to the Start Line .. and the Trust is well pleased
Great pleasure to see Hargreave's plans for Blindwells [our preference is Charlestoun!] come to the starting line

With support from the outset from the ELC County Archaeologist - then Biddy Simpson - the 1745 Battle Trust has had the most supportive and appreciated relationship with the developers Hargreaves - national experts on redeveloping open cast mines. As most will know it's a brownfield site scarred by open cast mining, long designated for housing and infrastructure development.

The Proposal reported HERE in 2014 indicates the care Hargeaves has taken

This aerial shot shows the extent of the initial area for development.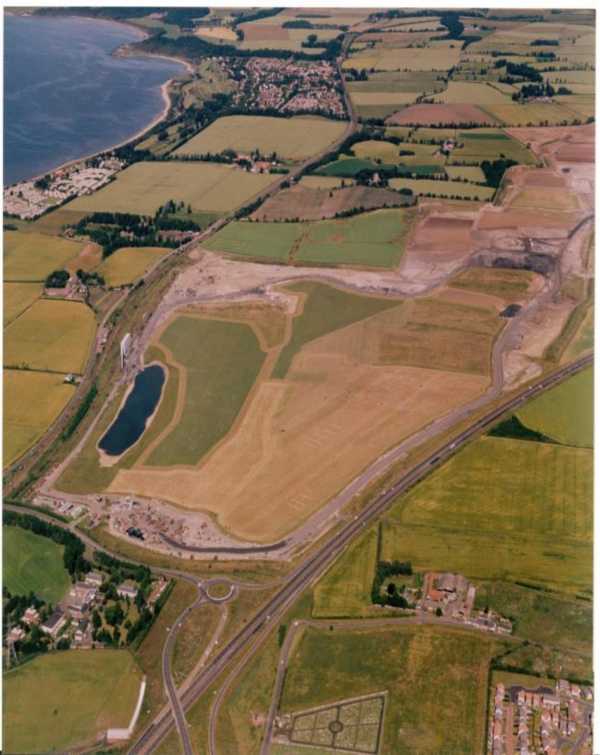 For the Trust the significance is that it figures importantly in the National Inventory of Scottish Battlefields. Bonnie Prince Charlie's famous silent march by 2500 Highlanders at dawn along the Riggonhead Defile went across this very location when Riggonhead Farm stood there. That march, re-enacted each year since 2006 at dawn, was the cornerstone of his Victory on September 21st. He was able to position himself at dawn to the east with the rising sun in the eyes of the redcoats who had just awoken to find his army no longer in Tranent where they had been on the 20th but 100 yards away and charging them ...Hey Johnnie Cope are you waukin yet>

It's potentially going to become a substantial 'new' community which may one day come to rival The Pans itself in population, but with Hargeaves' support and optimistically some % for The Arts, the Trust will do all it can to ensure incoming residents will know, enjoy, take pride in and understand what our transformative battle on September 21st meant for this nation and why so many fought for The Prince and his Jacobite heritage.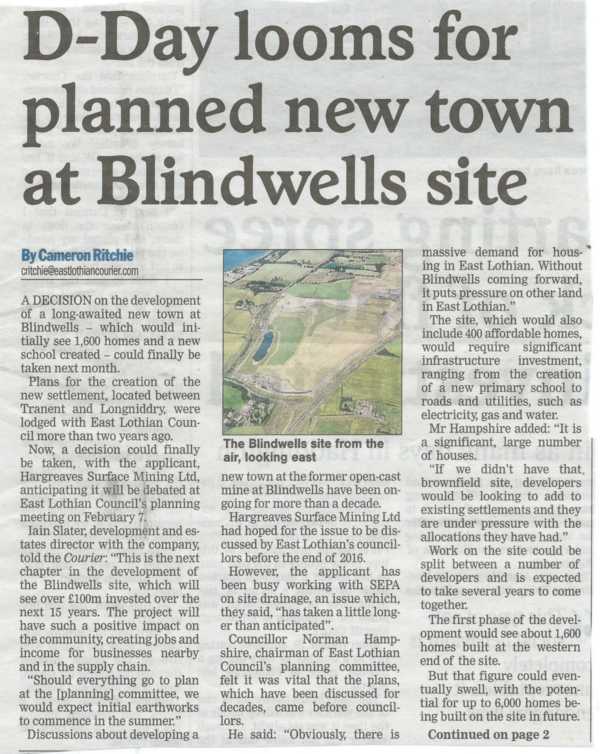 _________________________________________________________________

Ed: ... and may the same contented and efficacious outcome be reached with Inchcape and the offshore SubStation which as we write today still threatens the actual site of the battle to the west of Blindwells [Charlestoun!]




Published Date: January 9th 2017