2016 Barons' Supper saw the families all present for last of the present series
Here are some of the pictures arising ...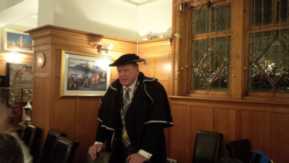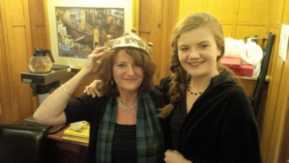 Above are coroneted Kathryn, Lady Prestoungrange with Francesca of Prestoungrange, her youngest daughter - also below in borrowed robes and coronet!. The Maid of Prestoungrange, Lorna Wills, was not present.

Mathew Wills is now infeft at Prestoungrange as seen below with Gordon Prestoungrange as his Bailie but also Baron of Lochnaw; to Mathew's left are Elliot Yr of Lochnaw and Henry Yr of Dolphinstoun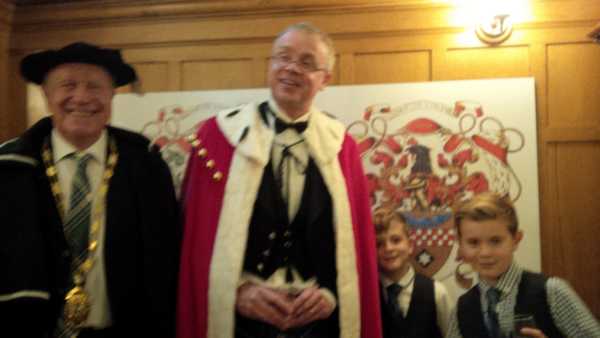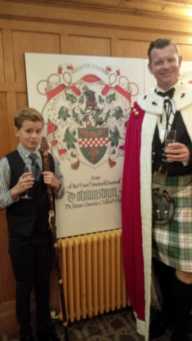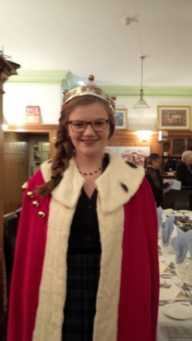 Below Baron of Dolphinstoun, Dr Julian Wills, with Henry Yr of Dolphinstoun and Baron Bailie Sir Herbert Coutts.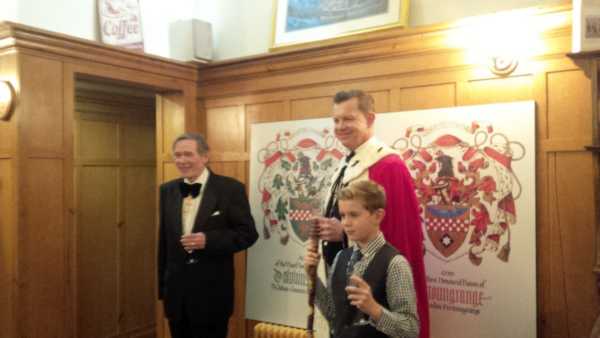 Published Date: December 2nd 2016