Mural Restoration is like the Auld Forth Bridge ...
Tom Ewing as Curator of the Prestonpans Murals has been getting great support

Tom Ewing took on responsibility for ensuring the Prestonpans Murals are maintained, indeed added to occasionally, some 5 years ago. From his Belfield Pottery Studio opposite the Gothenburg he and colleagues are regularly to be seen tidying and restoring the artworks that attract thousands of visitors each year.

Earlier this year, with support from Scotrail, the murals at Prestonpans Station were restored; then it was the turn of the Witches Murals in the south garden of The Prestoungrange Gothenburg itself; and now, it's Kate Hunter's Salt Mural on the wall of the Scotmid Coop store in town - with the generous support of Scotmid. Thank you!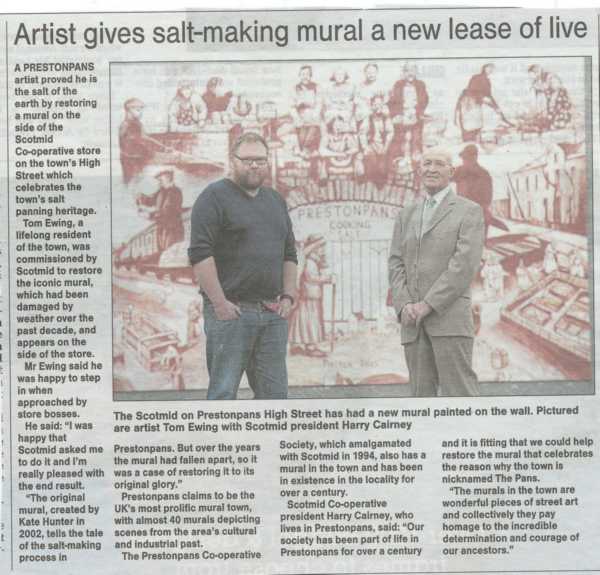 It's also been good to learn that the SPG Area Partnership has lately made a grant to the Prestoungrange Arts Festival to help cover the unavoidable costs of such restorations.


Published Date: December 2nd 2016