Ottawa prepares for the Diaspora Tapestry .... but first it's Hogman-eh!
It's Sequicentennial Year for Canada ... 150 years since they gained Dominion status .. and they start the celebrations with Scottish fervour!

Scotland's contribution to the world comes to Ottawa December 31, 2016 to January 25, 2017 ...

.... as part of its North American tour, the Scottish Society of Ottawa will proudly host the Scottish Diaspora Tapestry pre-exhibit at Hogmanay, followed by the full exhibition at the Metcalfe Branch, Ottawa Public Library through the month of January 2017 – Scottish Month in Ottawa.

The Scottish Diaspora Tapestry involved communities from 34 countries around the world in celebration of Scottish heritage and culture, the people and places which connect Scotland to its global diaspora. Scots have migrated all over the world and have often had a profound impact on the area where they settled. This diaspora project brought together fascinating and inspiring stories from such communities, documenting their Scottish connections in 304 embroidered panels.

It is a remarkable and heartfelt homage to the determination, courage and achievement of Scottish migrants and their descendants across the centuries - not least across Canada.

"Join us and learn about unique aspects of Scottish and Canadian history and the great contribution that Scots have made after they left their homes to build new lives often many thousands of miles away. To book a tour with your group or organization, please contact..." secretary@ottscot.com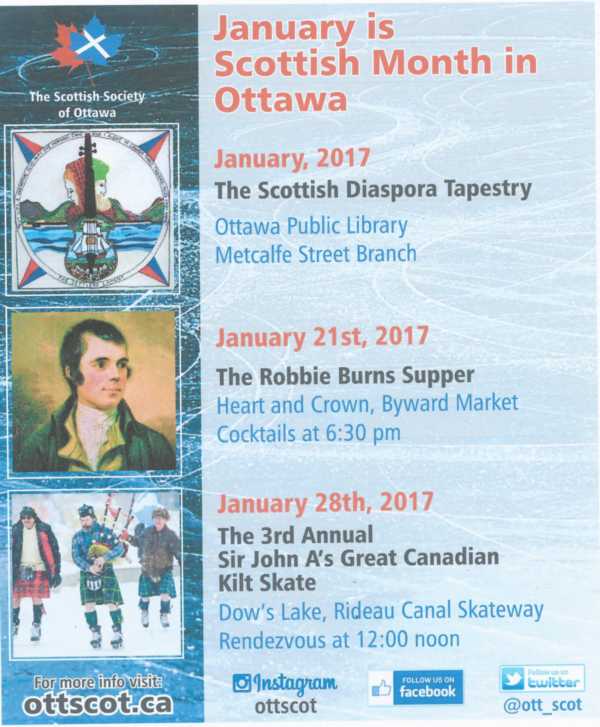 .... but first, there's Hogman - eh!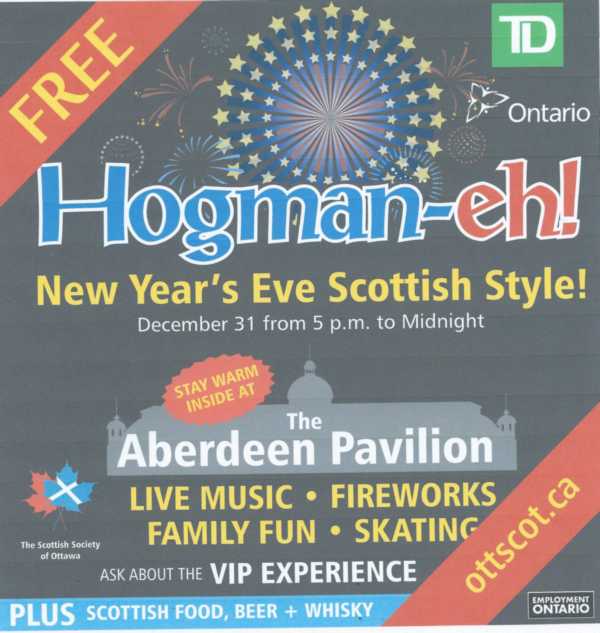 Published Date: November 23rd 2016