5th Scottish Battlefields Biennial Symposium in Perth an outstanding success!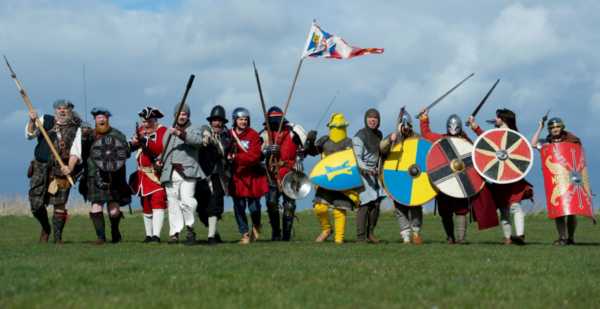 It really was an excellent day of presentations & discussion

Symposia are hardly what one expects from a Battle Trust wedded to re-enactments, but of course there's a lot more to the Battle Trusts of East Lothian than re-enactments - always has been!

Evidently symposia is a Greek word meaning a philosophical occasion assisted by wines - presumably Greek white? None were provided or imbibed but the momentum from Biennials 1-4 was maintained as the baton passed officially from their originators in Prestonpans under HLF Grant in 2008 to the Scottish Battlefields 'nationwide' Trust.

The focus was Civil Wars in Scotland

The Opener was Richard Annis, Archaeologist from Durham University who gave a comprehensive account of the research his team has undertaken since the site builder for the new University café, who first saw the bones, observed: "They look like the Scottish soldiers from Dunbar 1650 everyone talks about!" And so, after extensive analysis and research, they seemingly are probably just that.

Jenn Scot gave an exhilarating account of the medieval Battle of Sark 1488, close by Gretna, the most recent to be added to the National Inventory maintained by HES. All agreed contact must be made with the local campaigners there for more detailing. [It's also known as the Battle of Lochmaben Stone which is close by.]

The afternoon saw and heard historian, broadcaster and Martyr Blogger Mark Jardine [below left with Arran Johnston, SBT's Director], a new and welcome Trustee for the 1745 Trust, explore the skirmish at Aird's Moss in 1680 - a significant moment for the Covenanters. He was followed by Warwick Louth, previewing his forthcoming Helion book on the Battle of Kilsyth 1645; and the day almost concluded with a fascinating display and interpretation of Weapons of War by renowned swordsmith Paul Macdonald [below right].

[click on pictures to enlarge]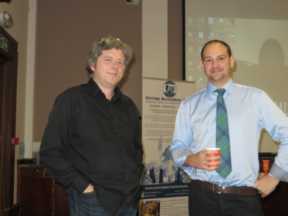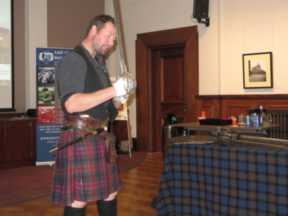 Almost, because the day could scarce be complete without comment from Prestonpans 1745 as Arran Johnston, who had chaired the day's deliberations, explored how The Pans was indeed a town divided that year.

It was clearly a most successful day's contemplation and discussion which augurs well for the series' continuation ... and a 6th Symposium in 2018!

The Scottish Battlefields Trust's determination to convene across the nation will be sustained in 2018 but as yet the venue outwith Perth and The Pans is yet to be identified.






Published Date: October 19th 2016