Dunbar 1650 battle story retold - as the press reports from the field ..
First time for 28 years but the wait for next time wont be so long! It's already scheduled for September 2019

Dunbar re-enactments are now part of a triennal cycle across the County arranged under the aegis of the Scottish Battlefields Trust. The other two from the National Inventory of Scottish Battlefields are Pinkie Cleugh 1547, which will be re-enacted for the first time in September 2017 and Prestonpans 1745, in 2018. Always the third weekend in September.

The press recounted the story. Thanks for that! If you missed this year don't forget to make a diary note for 2019. Too good to miss.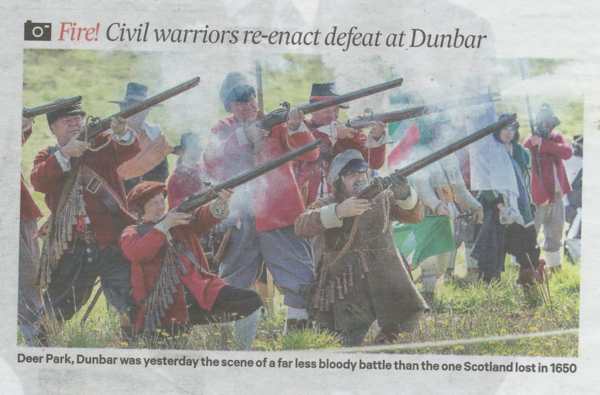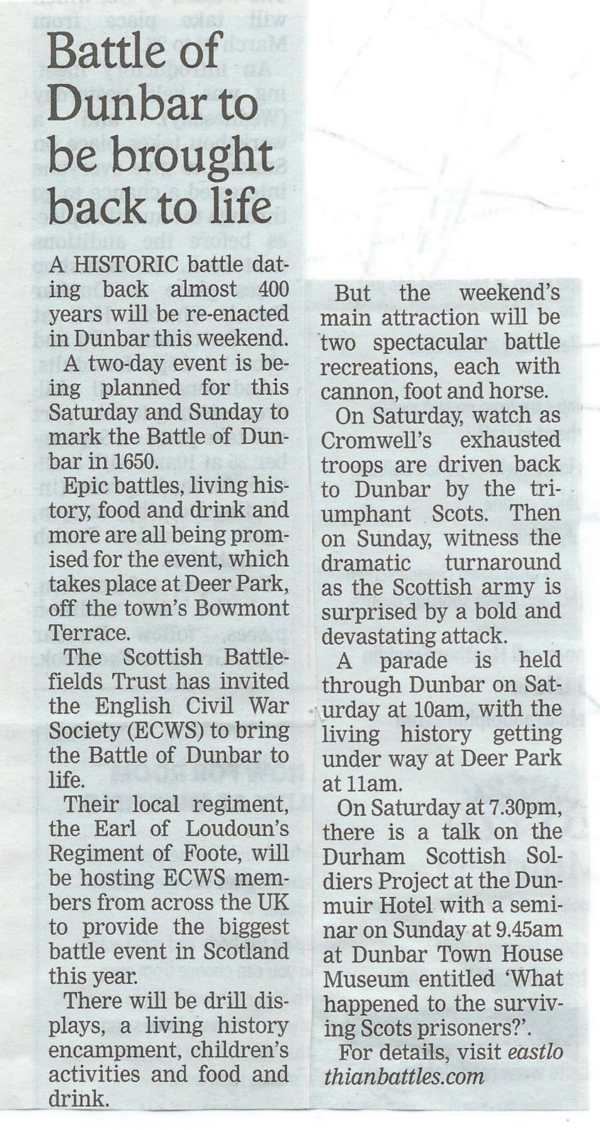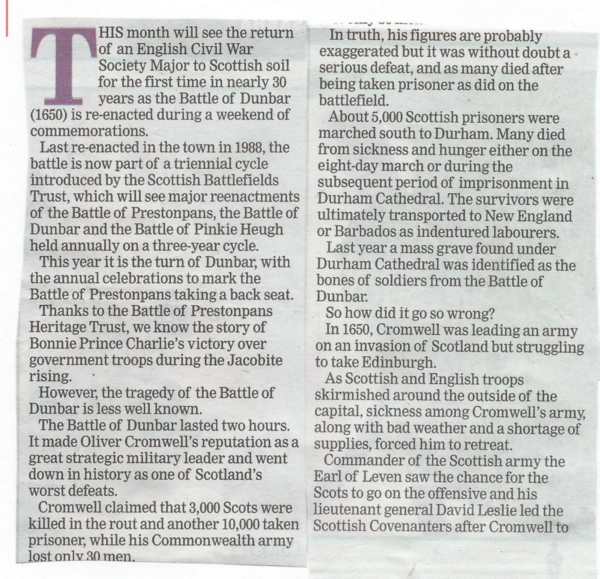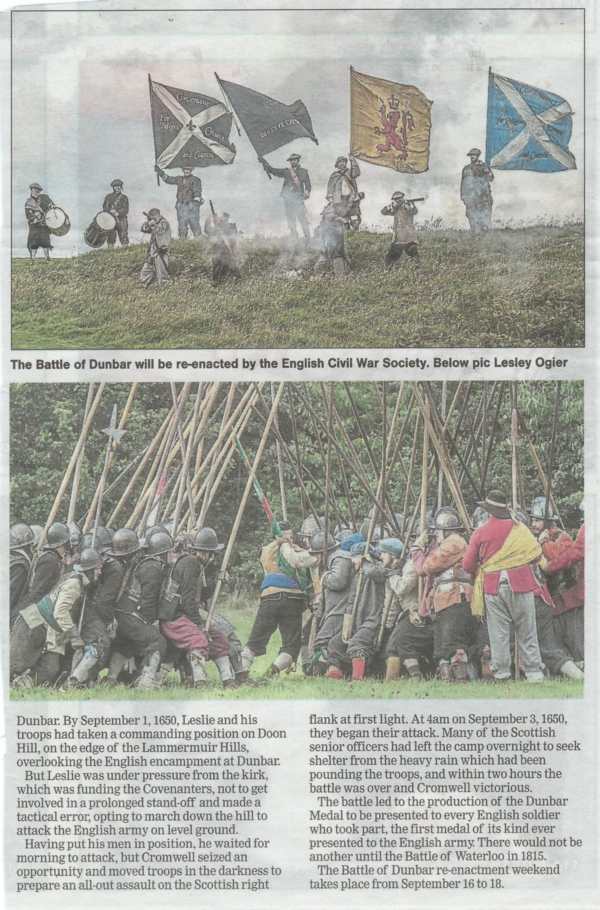 Published Date: September 26th 2016