Dunbar So Far ... Scots Drive English back on Saturday ... what next on Sunday?
BE SURE TO BE THERE @ DEER PARK DUNBAR ON SUNDAY 18th .. GATES OPEN 11 AM

Can Monk and Cromwell be defeated and Scotland saved?

If you were there Saturday you know the story so far, but for those who were not ...

The Scottish Battlefields Trust [SBT] are away to a magnificent start as they implement the second element of their plan to offer a regular series of battle re-enactments across East Lothian each September. After nine annual events in Prestonpans this year it was Dunbar 1650's turn to be recalled and re-enacted. And the English Civil War Society invited by the SBT are doing more than justice to the ambitious plans.

Literally hundreds of re-enactors and more than a thousand visitors took advantage of the beautiful September weather to muster at Deer Park. Whilst Friday had just seen a Saltire flag, the morning skies on Saturday had the real Athelstaneford.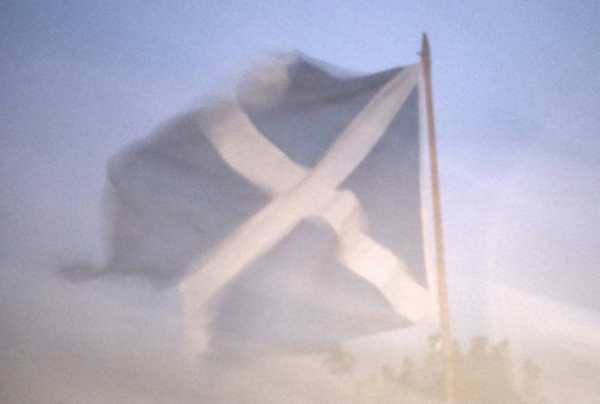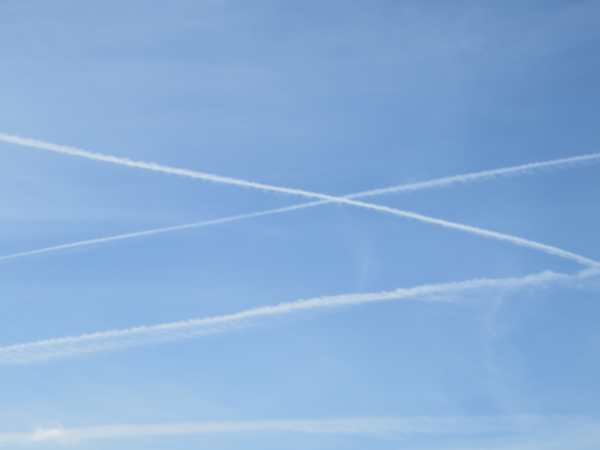 As General Monk's Commonwealth New Model Army sought a route from Dunbar to Edinburgh they were met with a volley of Scottish Covenanters' cannon fire from the neighbouring hilltop.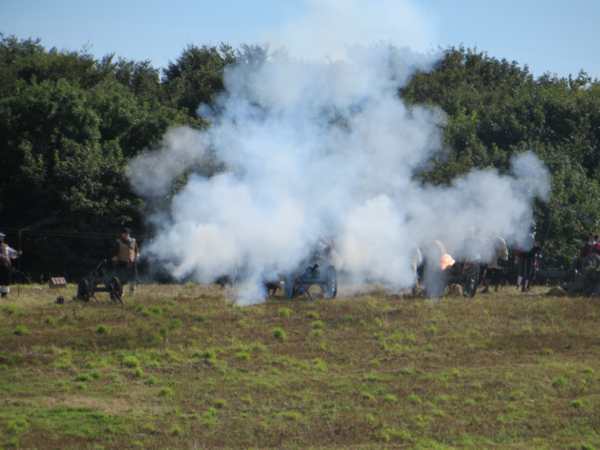 The Gentlemen of the Pikes and Musketeers from both sides then fought it out for more than an hour until Monk thought the better of it and retreated into Dunbar town again for the night. Cromwell and Monk needed to put their thinking caps on if they were to get out of Scotland alive let alone victorious.

CLICK ON PHOTOGRAPHS TO ENLARGE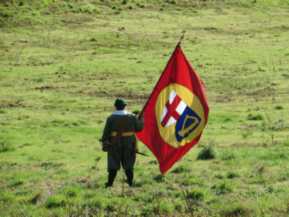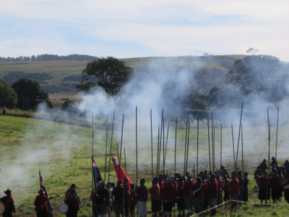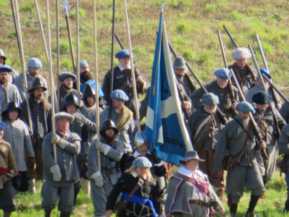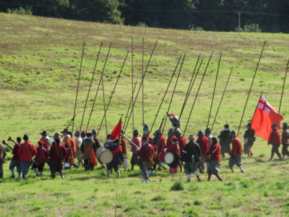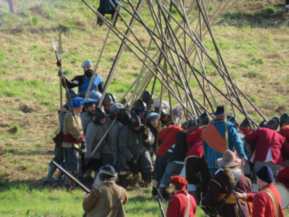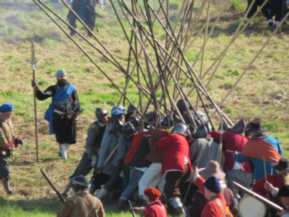 It's not just the re-enactments of course ...

As the doors open at 11 am there's the opportunity to see the encampment as well as take lunch snacks and soft drinks - even a selection of beers including a special 1650 Ale, from Kentwood at The Fowler's MicroBrewery in The Pans.
And a Children's Battle ... and tourists from Corbridge and farther afield, including North America.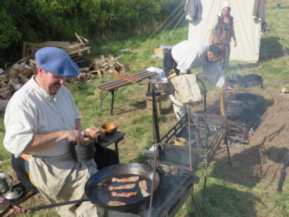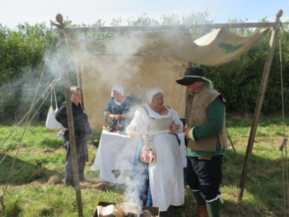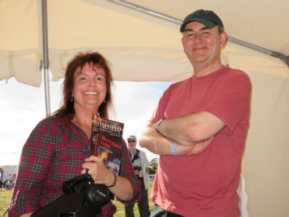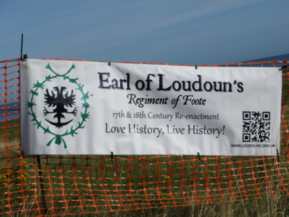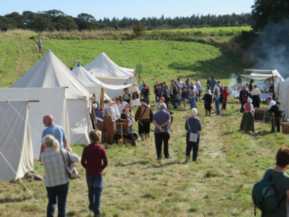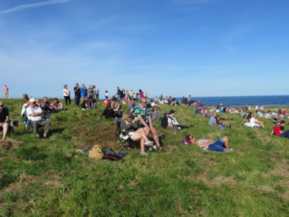 P.S. .... and on Saturday we also saw a welcome Parade through Dunbar by both armies led by the Earl of Loudon's Regiment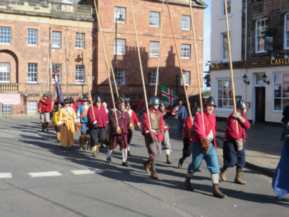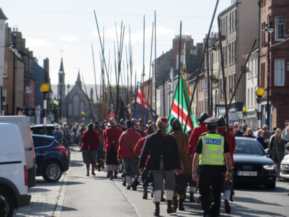 Published Date: September 17th 2016