1722 Waggonway: Paths for All Project Getting Ready for Autumn Walkers ...
We've been walking the Waggonway for years, so what's the difference?

... three things really. Firstly, because it traverses the battlefield from 1745 it's always triggered interest. Where were the six canons manned by sailors from HMS Fox and Cope's redcoat infantry and dragoons, even Colonel Gardiner himself? And how and where did the Highlanders charge across it?

Secondly Ed Bethune, local Cockenzie resident began researching the Waggonway which was right there on his doorstep to great effect finding all manner of archaeological elements that had disappeared from notice.

Thirdly, Paths for All made a grant for the River Tyne Walkers and Keep Heathy Group and that triggered the idea we could work with Paths for All too. They only make wee grants of £1500 but expect the community to match that with volunteer effort and as necessary extra funds. So all was set, the wee grant arrived and Ed Bethune set about resolving just where the signage should be. Keith Scott from East Lothian Council's Highways Department had only just finished putting up Gaelic / English signs for the Battle Trust but was more than ready to set the Waggonway signs in place too.

Full story on Interpretation Boards and APP still to come

The Walkers' signs are the tip of the iceberg. By year end if not sooner, a free Apple/ Android Walkers' APP will be available and three Interpretation Boards will have been erected, one in the Harbour, the next at Meadowmill and the third, much to Belters' surprise, near the site of the Coal Gin there which was the starting point for many of the gravity waggons after 1722.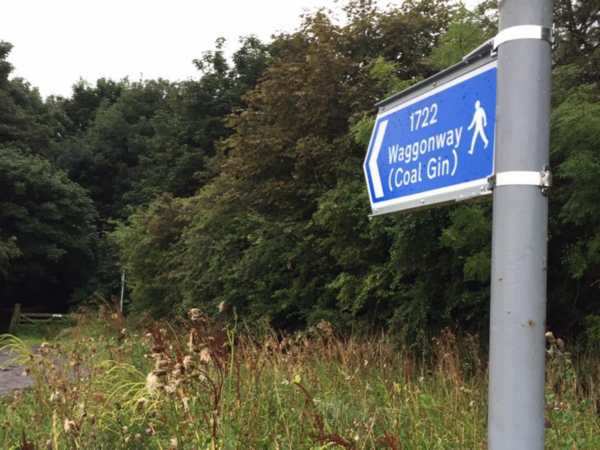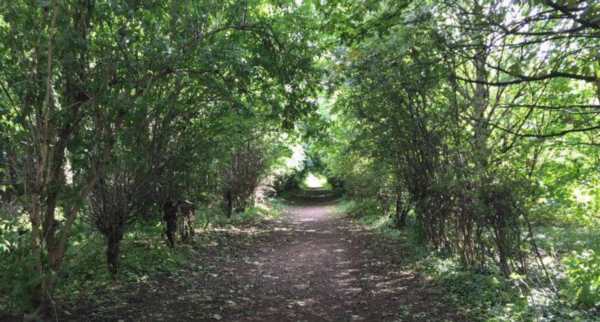 More ambitious still, it's planned to reconstruct a typical gravity waggon and place it on display at Cockenzie Harbour - if we can get the requisite funding in 2017.

But for now, we have the blue signs and the volunteers are ensuring that as we walk and exercise generally, the paths are clear for one and all.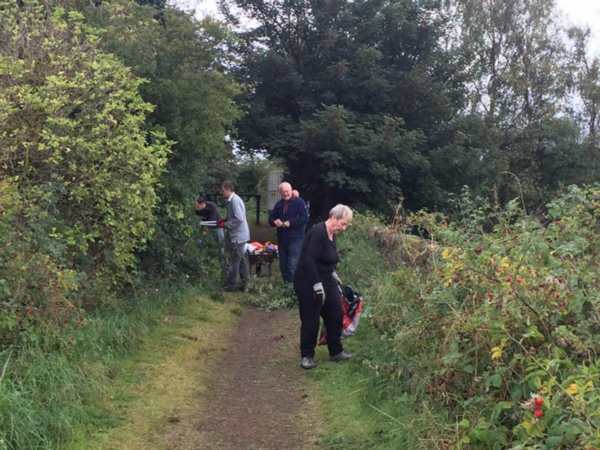 ... don't get confused at this one though ... Harbour/ Gin/ Battle Viewpoint atop the Bing/ Sport/ Bike or Foot? Plenty of choice then!

Published Date: September 10th 2016