Battle of Prestonpans Commemoration: September 24/25th .. here's the Schedule
As the poster tells, don't forget to visit The Prestoungrange Gothenburg .. and not just for the Battle Ale; the Battle Tapestry is also there on display ...

This year is particularly focussed on Colonel Gardiner. The Walkers from 1pm on Saturday will being visiting inter alia the new DVD installation in the Bankton Doo'cot which tells his life and death tale.

On Sunday the re-enactors will take the route the mortally wounded Colonel took on September 21st 1745 to Tranent, where he died before noon in The Manse. Andrew Hillhouse has captured the scene of his last stand and upstairs at The Manse as shown below.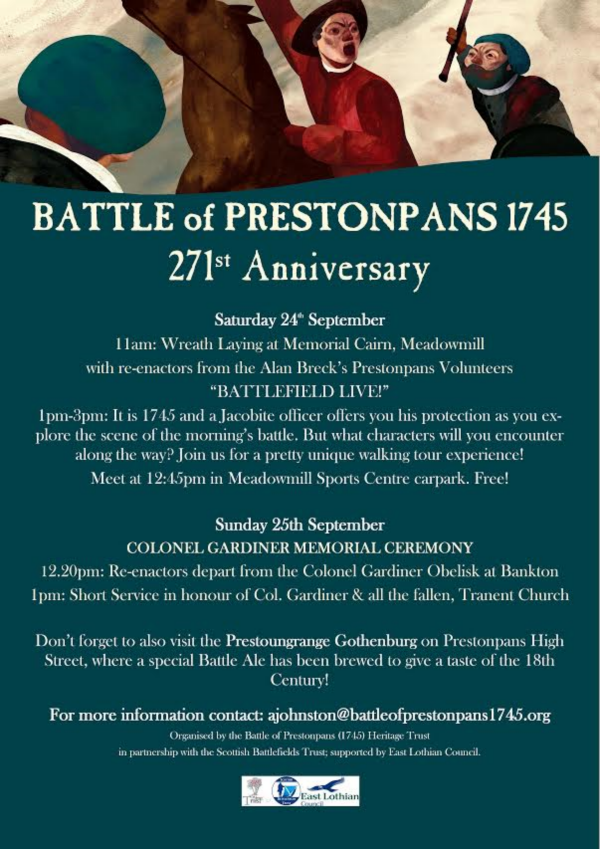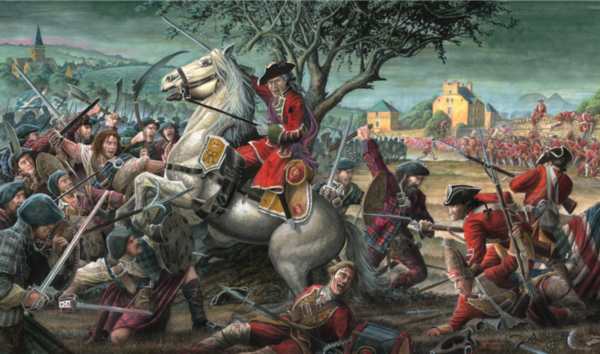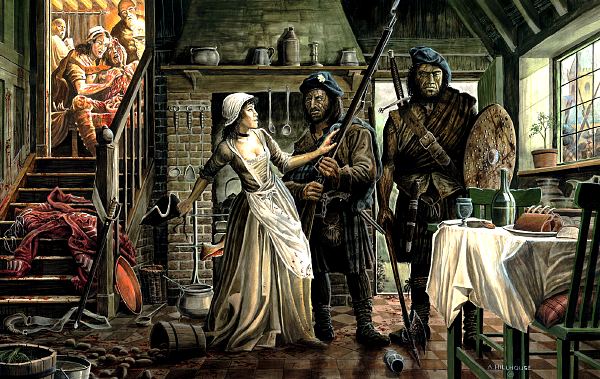 Published Date: September 9th 2016