Pinkie Cleugh 1547 Commemorated: September 10th from 11am/ 1pm
Pinkie Cleugh 1547 Commemoration & Walk: September 10th 2016 from 11am/ 1pm

As in previous years Pinkie Cleugh Battlefield Group, this year with humble support from the Scottish Battlefields Trust and Home's Lothian Levies of the Alan Breck Regiment, commemorated the battle fought for Mary Queen of Scots' hand in marriage. England's Duke of Somerset may well have been Victor on the day but the Queen's hand in marriage did not to go to Edward VI but rather to the Dauphin of France. She was destined to become Queen of France although never of England. It was for her son, James VI, to finally unite the two Crowns with Ireland's third.

Rendezvous @ 11am at Roman Bridge over the Esk in Musselburgh at 11am September 10th.

From there a very well attended Guided Walk followed the route of the Scottish forces. It ended by 1pm at the Memorial Stone off Salters' Road at Wallyford. There at 1pm in an event organised annually by the Old Musselburgh Club the Saltire rose again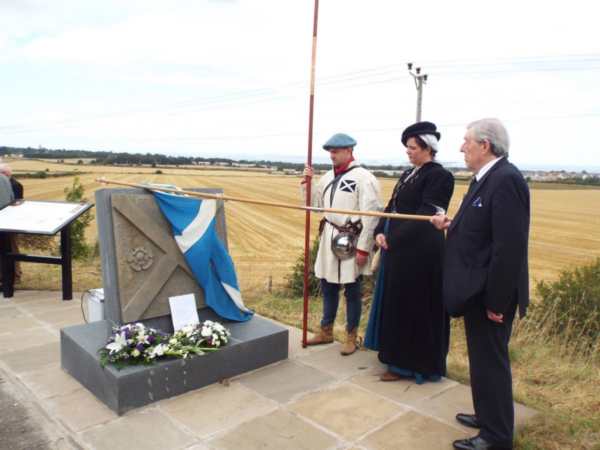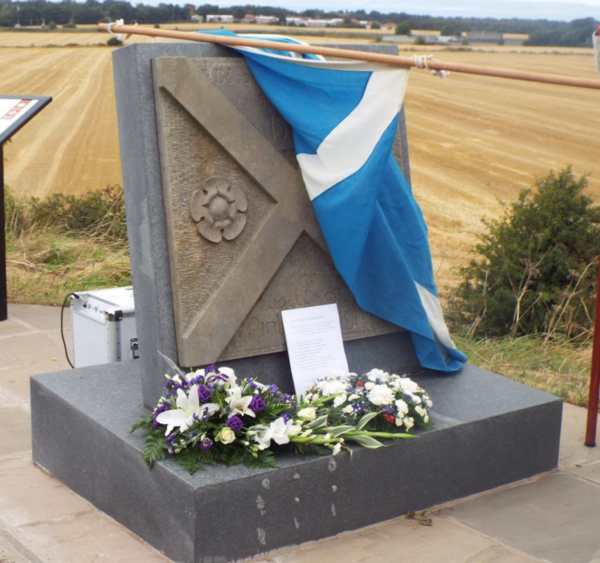 2017 will also see a re-enactment of the battle itself led by the Scottish Battlefields Trust

In 2017 the same Walk and Commemoration will of course take place, but there will be an added element. Pinkie Cleugh has joined with Dunbar 1650 and Prestonpans 1745 to offer a triennial cycle of re-enactments across the county on the third weekend each September. That means the first ever recorded major re-enactment of Pinkie Cleugh, Mary Queen of Scots included, will take place on September 16th / 17th 2017. Diary Note please

The Musselburgh Courier carried the news. Thanks for that!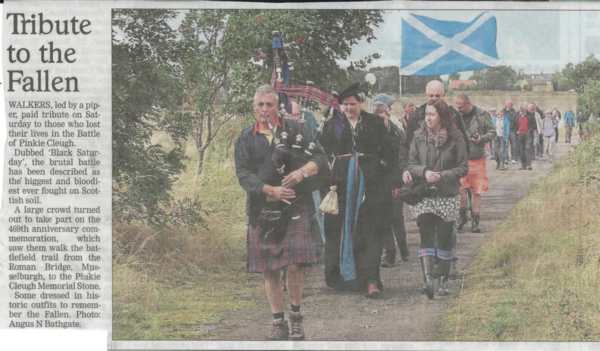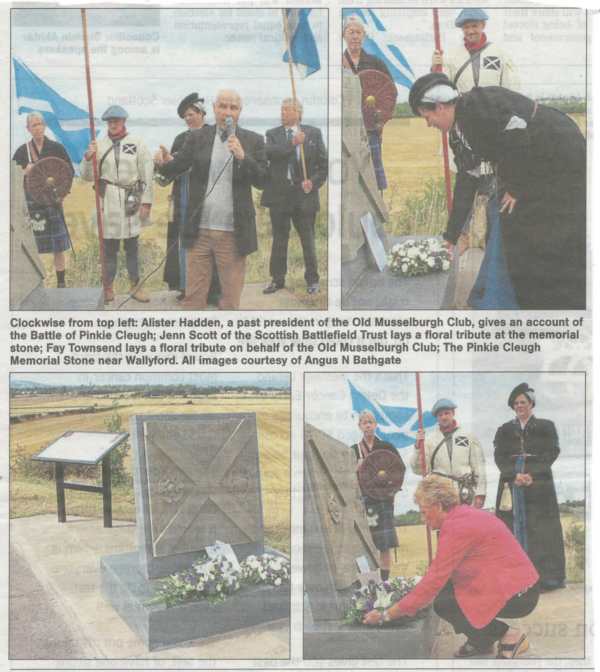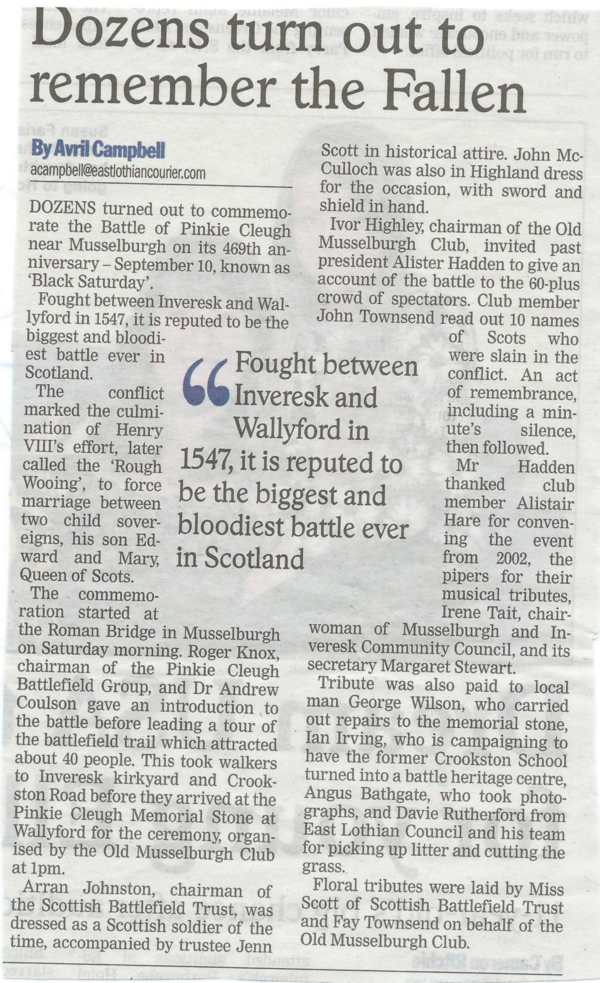 Published Date: September 25th 2016