Tranent/ Cockenzie Waggonway Exhibition all this month @ Port Seton Library
Absolutely worth a visit ... at Port Seton Library EH32 0BG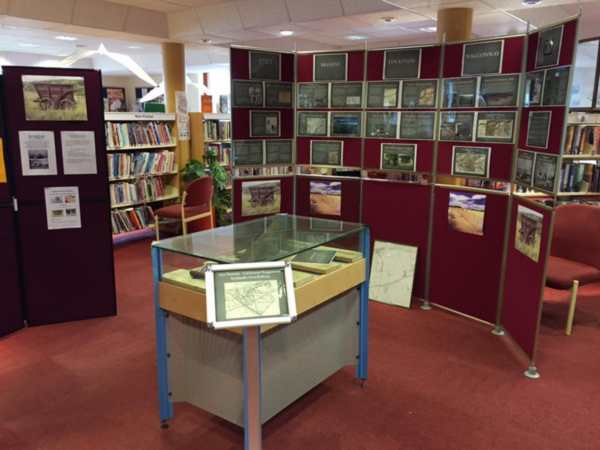 One of the exciting developments from the Coastal Regeneration Alliance is the drive to conserve yet further and interpret the Coal Waggonway which was built in 1722 from Tranent to Cockenzie [and some say Port Seton too!]. Scotland's first; powered by green gravitational energy loaded on the way down and one horse power empty on the way back ....

A wee grant from Paths for All and the Barons Courts of Prestoungrange & Dolphinstoun is seeing Walkers' signs going up by the end of September and by the end of the year 3 Interpretation Boards will be placed at Cockenzie Harbour, Meadowmill and the site of an early Tranent Coal Gin. And just as intriguing, in partnership with the Battle of Prestonpans [1745] Heritage Trust a free download Walkers' APP will encompass the Waggonway, which crosses the battle site, as well as the Battle Walk itself and the 104 metre Prestonpans Tapestry - a three for one free offer!

In readiness for all this then, the exhibition in Port Seton Library is very much worth a visit - but note carefully the Opening Times shown below.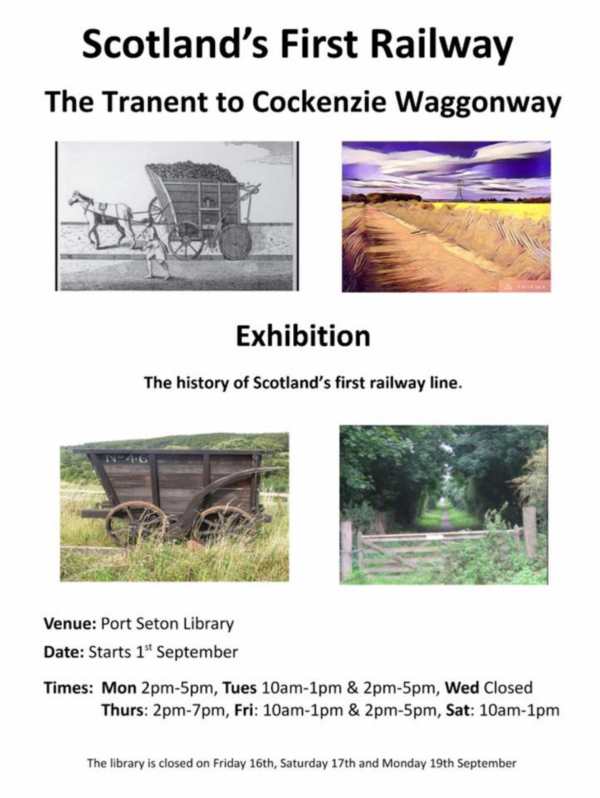 P.S. ...... and for 2017 there's hope we might yet see a retro-Waggon itself make an appearance at Cockenzie Harbour, right there as it crosses the John Muir Trail. Fingers crossed.




Published Date: September 4th 2016