Gardiner's Obelisk to Bankton Doocot Private Path restored and available to Walkers ..
It's private land, but visitors are invited all but one week a year to make their way ...

When Bankton House was restored towards the end of the last century a pathway was also restored that appeared on old maps; it runs north/ south from Gardiner's Obelisk to Bankton Doocot.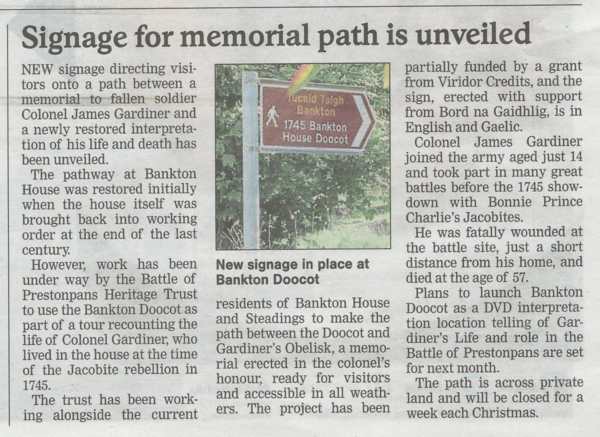 In agreement with today's residents at Bankton House and Steadings, the 1745 Battle Trust has made it readily passable in all weathers, with benefit of a grant from Viridor Credits and the Baron of Dolphinstoun. Signage has been erected with support from Bord na Gaidhlig [in English and Gaelic] and the significance of this path will be that much greater in September when ... the Doocot itself will be restored as a DVD Interpretation location telling of Gardiner's Life and role in the battle where he was mortally wounded.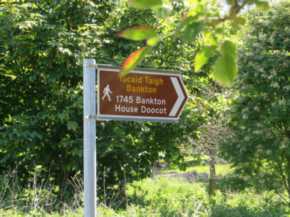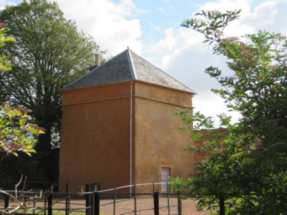 CLICK ON ALL IMAGES TO ENLARGE

But it's important to note as a sign also tells, that the footpath is across private land and as such will be closed for the statutory week each year at Christmas time.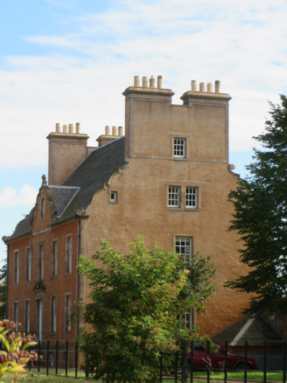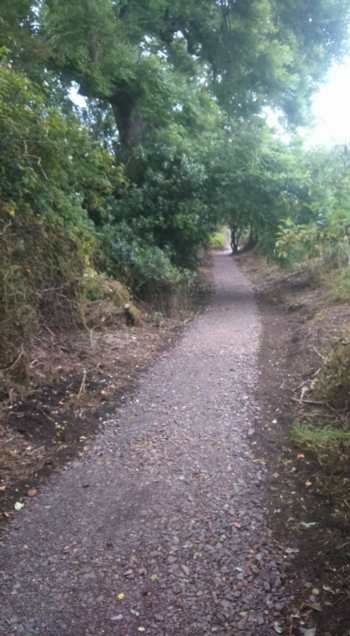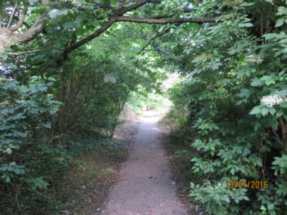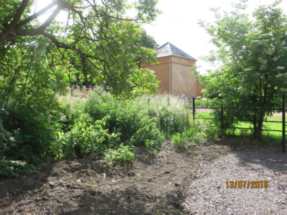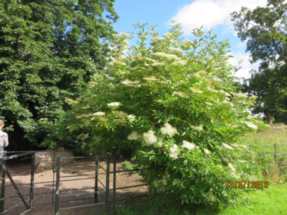 The farm cart shown below was used in the Trust's 2007 re-enactments to carry the Colonel at least a part of the way to Tranent Manse after he was mortally wounded ....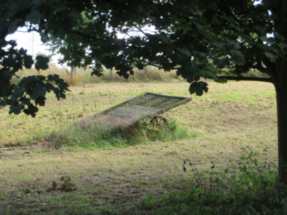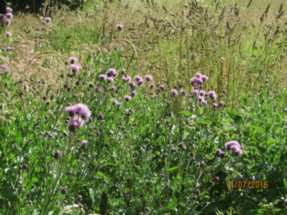 Full details of the Launch and Access Times to the Doocot from September will be available at the Battle Commemorations on Saturday September 24th.





Published Date: August 5th 2016