Murals Restoration continues across The Pans
Prestonpans Railway Station murals are being restored ..

It's the latest in a long line of continuous restoration of the murals commenced in The Pans in 2000, and it's at one of the most conspicuous locations!

It's grand to report that the work is supported once again by ScotRail who helped create the original artworks led by Adele Conn. And this time it's in partnership with the recently established East Lothian Community Rail Partnership.

Adele is unable to complete the restoration herself but Pans murals veteran Tom Ewing has taken on the task and hopes to see it completed by Christmas. If you're a train traveller just watch as it happens, if not it'll be worth a special visit!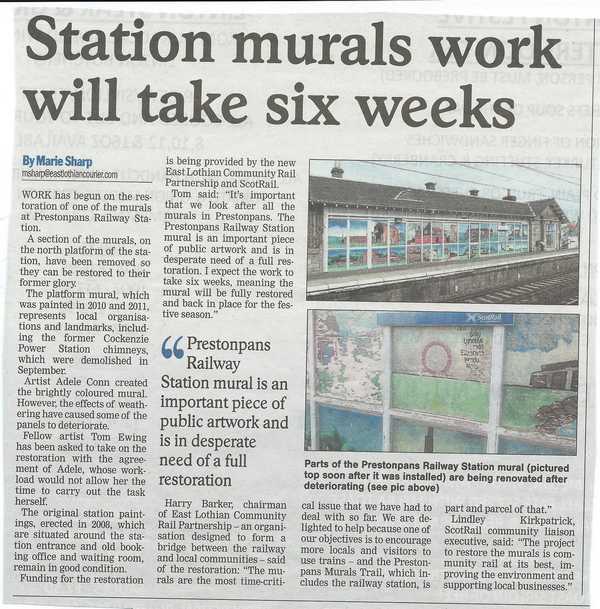 PS. The work on murals restoration goes on every year, and sometimes it's barely noticed. But it's important work as the murals attract many visitors to the town as well as telling our history to each succeeding generation.

And of course there are still fresh murals appearing across town .... more details shortly!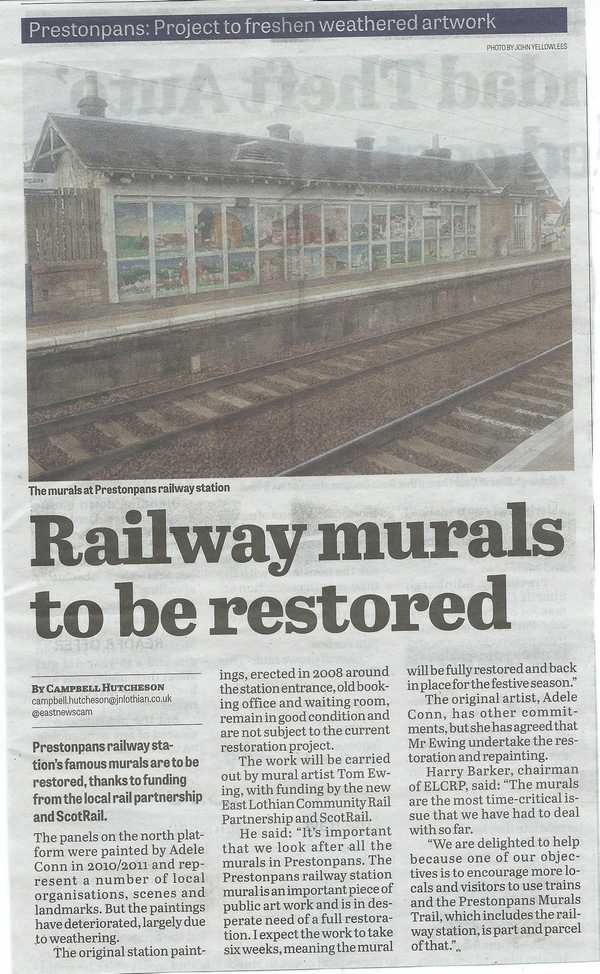 P.S. Tom finished the restoration at Prestonpans Station before Christmas. Great job To. Well done!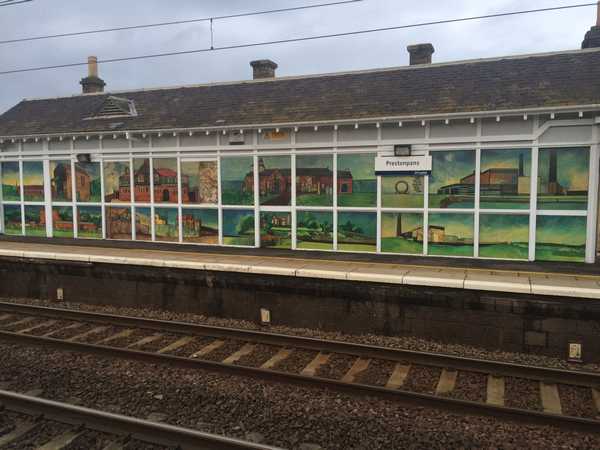 East Lothian Courier reported:

"THE murals at Prestonpans Railway Station have been restored to their former glory.

The paintings, which were installed on the north platforms five years ago, depict well-known local scenes and landmarks, including the recently demolished Cockenzie Power Station and its iconic chimneys.

However, they had suffered weather damage and deteriorated, leading to the decision to remove them and bring in mural artist Tom Ewing to restore the artwork. Working with the support of original artist Adele Conn, Tomís restoration project was funded by East Lothian Community Rail Partnership and ScotRail.

The results were unveiled at the station last Friday. Tom Ewing said: 'I sanded down all the boards, painted them up to a finished state, varnished them, then added a touch-up, adding an extra layer of paint where required, and varnished them again'.

Harry Barker, chairman of East Lothian Community Rail Partnership, pictured below said: 'The partnership is delighted to have been involved in this project, along with ScotRail. We are now working on other projects, including the provision of dedicated Community Rail Partnership notice boards at East Lothian stations'.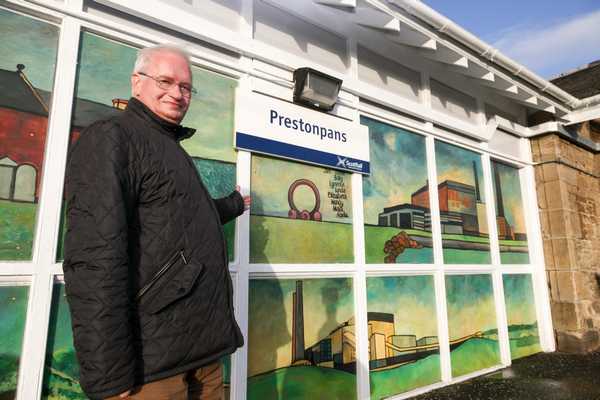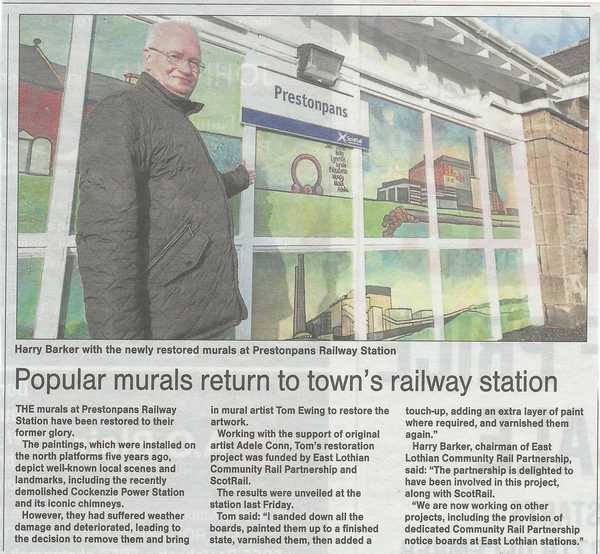 Published Date: November 8th 2015