Dunbar's Scots Prisoners taken to Durham in 1650
Gruesome discovery of prisoners' skeletons in Durham

Many will have seen reports of the discovery during excavations of the skeletal remains of Scots prisoners who were brutally marched to Durham after Cromwell's victory at Dunbar in 1650. Details from the report in the East Lothian Courier are given below.

Their imprisonment in Durham Cathedral and appalling treatment en route and once there are well documented, but the location of their buried remains had not hitherto been known. Now that they have been found, proper commemoration and remembrance can be accorded.

The Scottish Battlefields Trust has, in partnership with East Lothian Council and the Courier already planned a major re-enactment of the battle in Dunbar in 1650 - for late September 2016, so that will be an occasion when even more of the tragic story can be understood.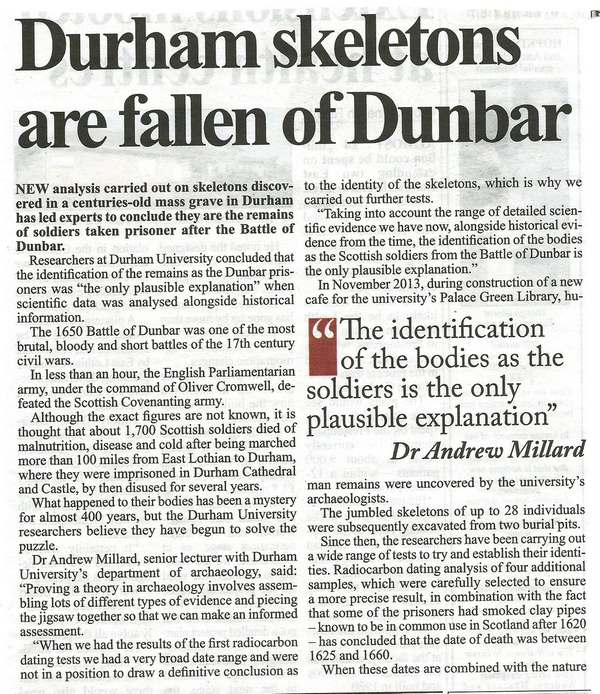 ____________________________________________________________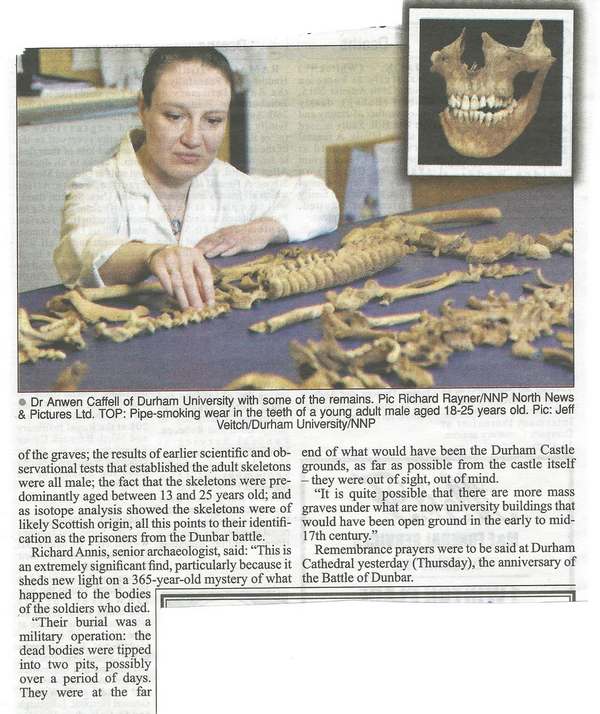 Good progress in discussions with Durham University has now been made ....


Published Date: September 5th 2015