Pinkie Cleugh Raises the Flag .. and more ...
Pinkie Cleugh Raises its Flag and Game!

It has to be said that, lately, the Battle Heritage Trust in Prestonpans has been more articulate than the Old Musselburgh Club in Pinkie. But it's been a-changing in recent years. And it's fair set to change a lot more with ambitious plans with the Scottish Battlefields Trust to present a Pinkie Cleugh re-enactment in September 2017.

Just presently the latest news is that the flag will fly at the memorial plaque erected at the edge of the 1547 battlesite.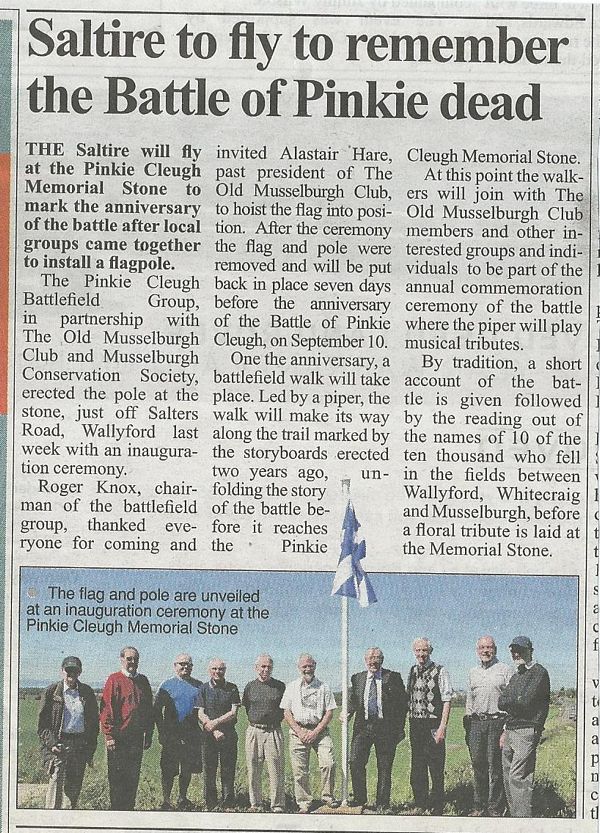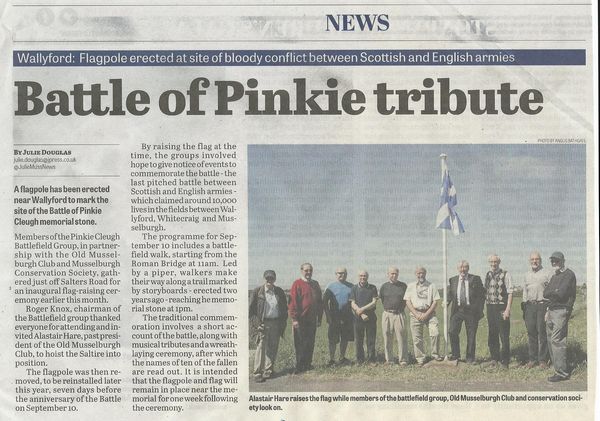 Published Date: July 7th 2015