A Greater Accumulating Exhibition at The Goth
Accumulating Exhibition adds more panels at The Prestoungrange Gothenburg .. and keeps running until May 20th

The Diaspora Tapestry has kept growing since its original conception as 150 500mm x 500mm panels for the Homecoming Exhibition on May 31st 2014 in Prestonpans Community Centre. On that day there were already 167 and embroiderers still clamouring to be included. That had reached 217 being placed on show in Bergen this March/ April. But there were/ are still 88 arriving by the exhibition final deadline of May 30th 201515, a total of 305.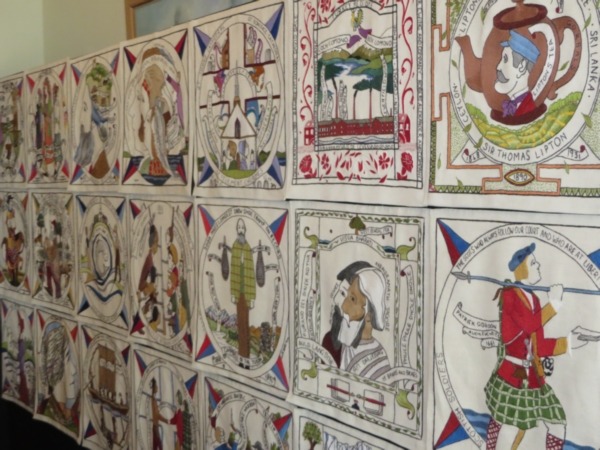 Since the plan is for all 305 panels to be away from The Pans until 2017 with touring exhibitions around the diaspora itself, it's been resolved to display those final 88 on an accumulating basis before they 'disappear' overseas. The first tranche appeared on March 5th at The Goth and the latest additions have been displayed since April 16th. [Don't forget The Goth is closed on Mondays and opens for Redburn Cafe/ James Fewell Bar hours!]

The door to #10 and more besides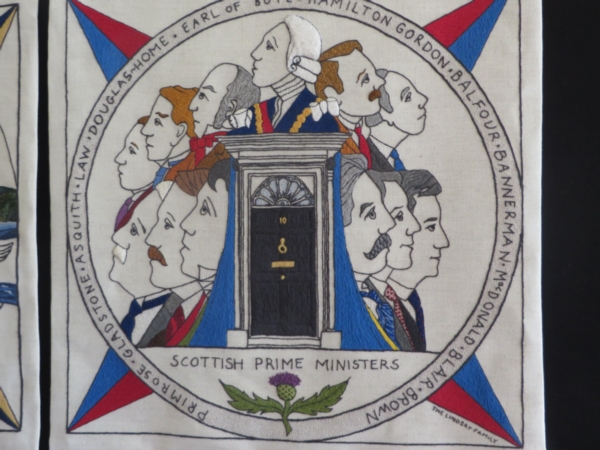 With the Westminster election just a few weeks away it's perhaps appropriate to exhibit Gill Lindsay's Door of # 10 through which many a Scot has walked as PM. But please note the shaky hand on the Whisky panel; taken with the benefit of a Glenkinchie no doubt!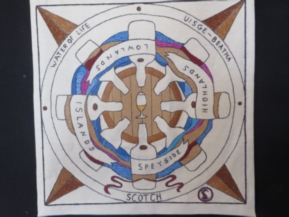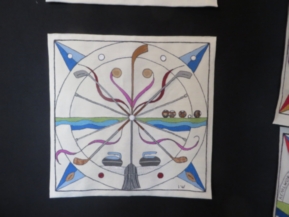 Published Date: April 19th 2015