Parliament asks for more .. that's welcome news for the Coastal Regeneration Alliance
Petitions Committee at Holyrood asks for further information ...

Iain Gray MSP weighed into the debate again, as he's promised he will!

The Petitions Committee had received the first round of responses from the players involved in the crazy Scottish Enterprise Energy Park project, but were convinced there was more to explore and highlight. The press reports below tell the story as it rumbles along ...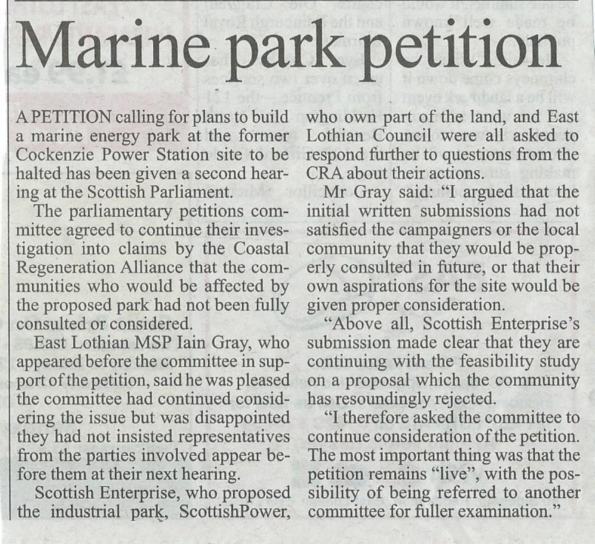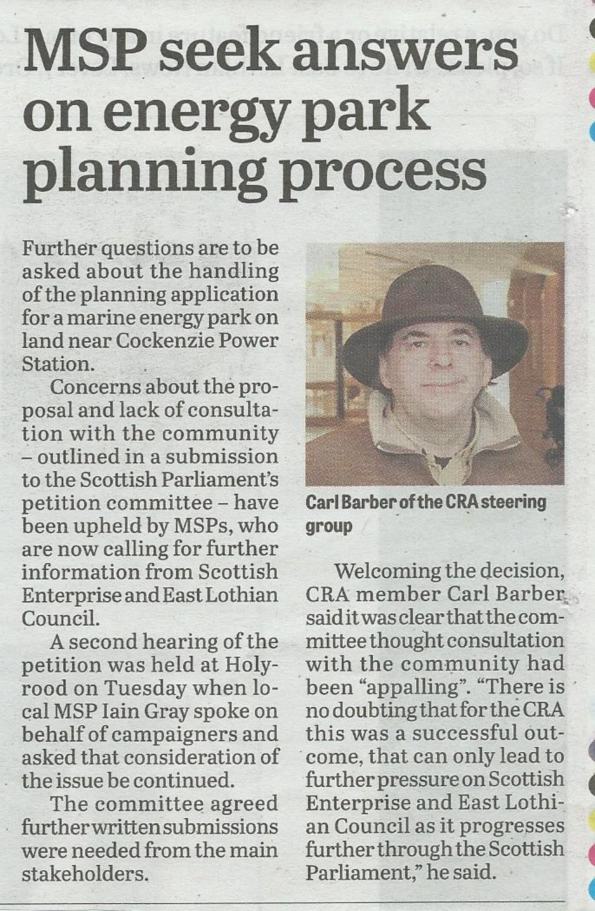 Published Date: March 9th 2015