Wash & brush up for Colonel Gardiner .. with Viridor and Dolphinstoun's support
Very good news for the Battle Trust from Viridor thanks to support from Baron of Dolphinstoun

It's the largest grant the Battle Trust has received from public funds, and together with matching funds from the Dolphinstoun's Julian and Laura Wills it's nigh on £100,000.

It will mean the Waggonway can be better interpreted, the bing surface area restored as the new interpretation boards there are completed, Colonel Gardiner's obelisk cleaned up and Bankton Hose Dovecot interpretation given a fillip. And perhaps a start can be made on the memorial tables for the battle site itself. All very good news.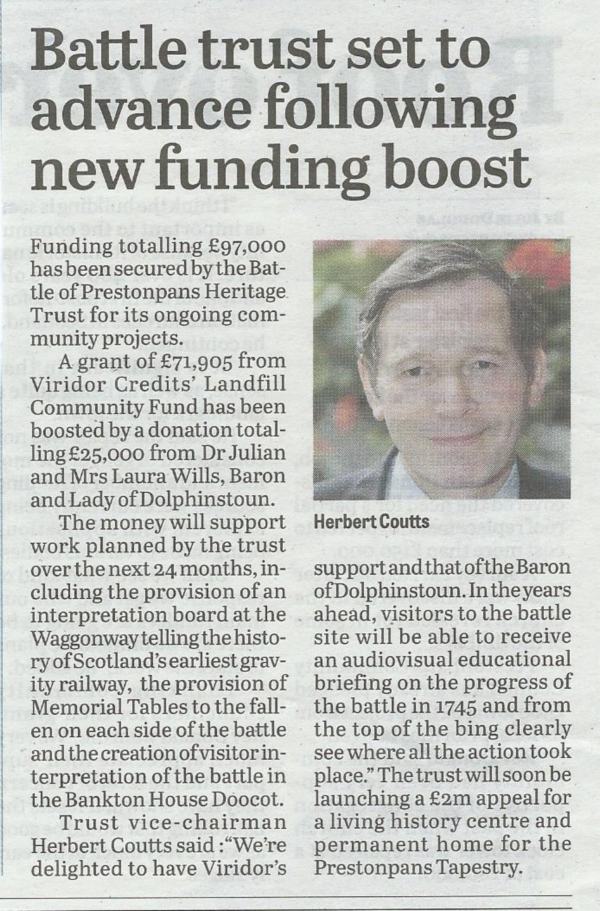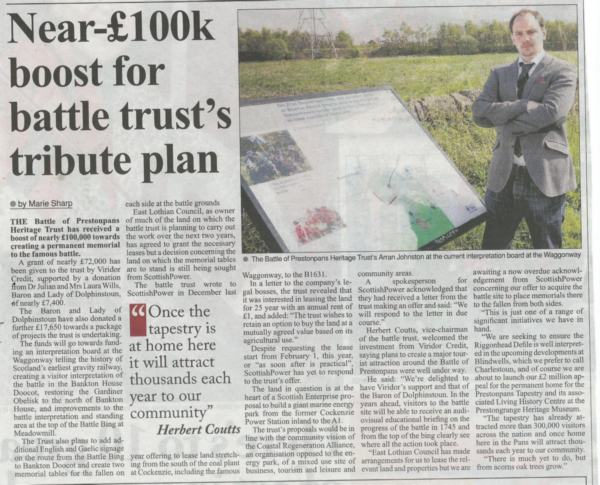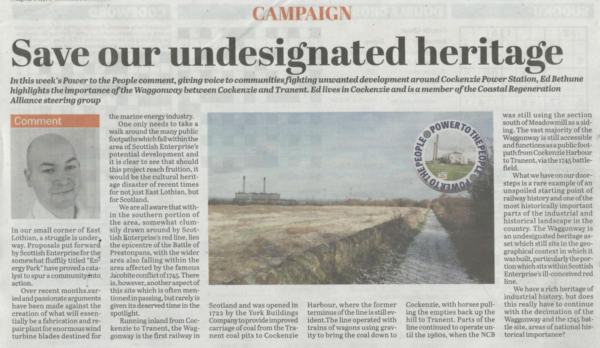 Published Date: February 28th 2015