Making movies .. The Chevalier's Lament .. premiere September
Something more reflective than David Niven's take on The Prince at Prestonpans in 1948 is promised ...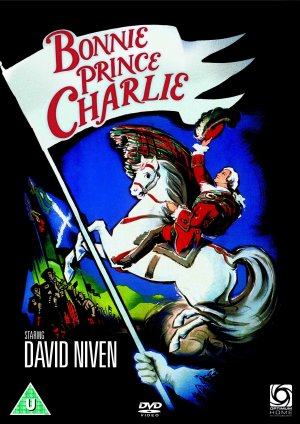 ... and certainly more audible than Ivor Novello and Gladys Cooper's silent movie in 1923.

With the support of the Battle of Prestonpans 1745 Heritage Trust, a new movie that will have its premiere in The Pans in September 2015 is about to be made. Crowd funding is involved [a chance to invest!], and our own resident Prince, Arran Johnston, will play the Prince himself. Rumours that, now a father, he was planning to retire to France, Italy or even Dunbar have been strongly denied.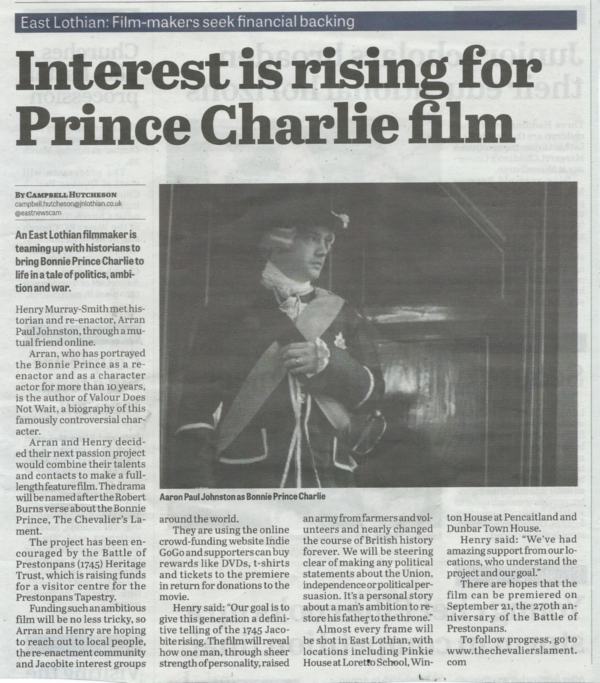 There's certainly going to be a demand for properly attired extras so if you're keen to be on screen the message is join The Alan Breck Regiment pronto. It's the right place for many reasons not least that 2015 is the biennial challenge year from Captain Burnet's redcoat City Guard to ascend Arthur's Seat in less than 15 minutes; the 300th anniversary of Sheriffmuir [November 13th]; and the year the Alan Breck's start learning Gaelic.

GO Alan Breck Regiment of Prestonpans Volunteers!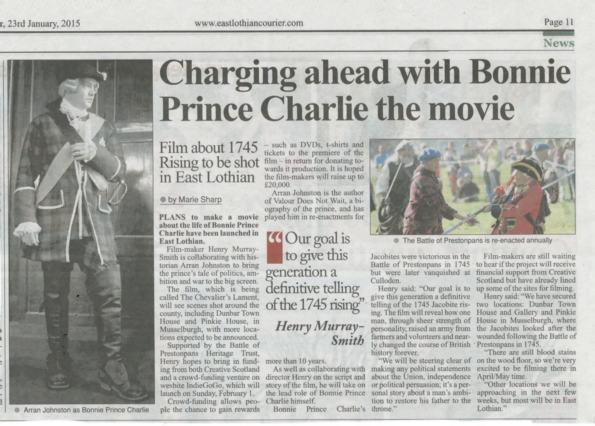 ... and what's more, others are thinking we could make more films if the old Cockenzie Power Station was deployed that way ...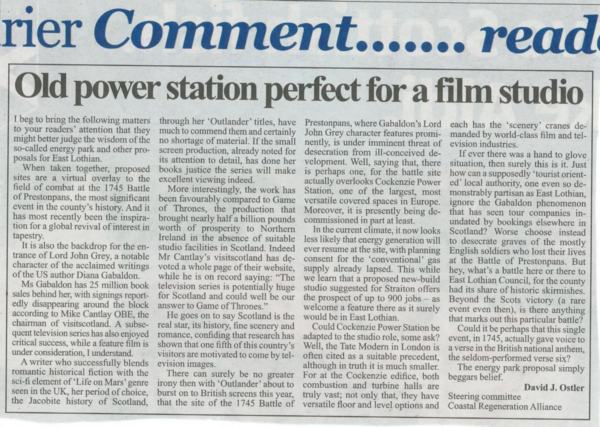 Published Date: January 26th 2015