Green Light at Prestongrange Heritage Museum for Tapestry Pavilion
Long wait since we started talking, but good news at last ..

The Battle Trust can now officially abandon its search out- of-town for a location for the Battle of Prestonpans Tapestry's permanent home. Approval in principle has been received from East Lothian Council to build the Pavilion at the existing Prestongrange Heritage Museum in West Pans.

Herbert Coutts, Vice Chairman of the 1745 Battle Trust and a former Cultural Chief in Edinburgh, observed: "There's a long way to go yet, not least raising the £2m we need to create a world class home for the tapestry and a Living History Centre in the old BathHouse. But now we have finally got in principle confirmation that we can build at the Museum we can boldly ask for financial support. We have every reason to believe the visitors arriving will bring major benefits including jobs to the community."

So far £130,000 has been donated by well-wishers towards maintenance and planning for the tapestry's home. Annual re-enactments are well established as the largest across the nation. Much additional research has been done and published. One year soon proper recognition and commemoration of Bonnie Prince Charlie's victory will be achieved.

Andrew Hillhouse created a futuristic image of the Heritage Museum for the Trust a while ago as seen below. It's the circular building next to the BathHouse Tower.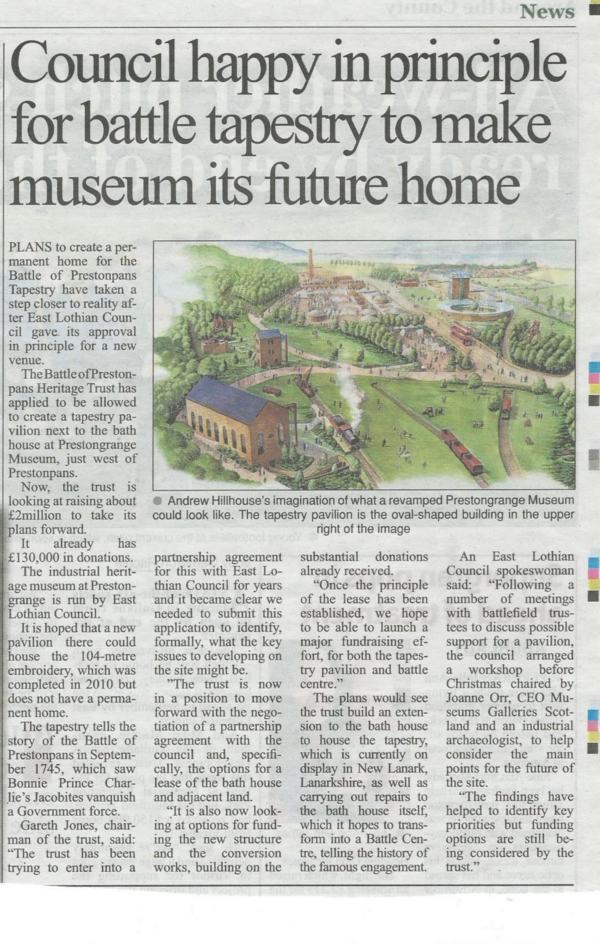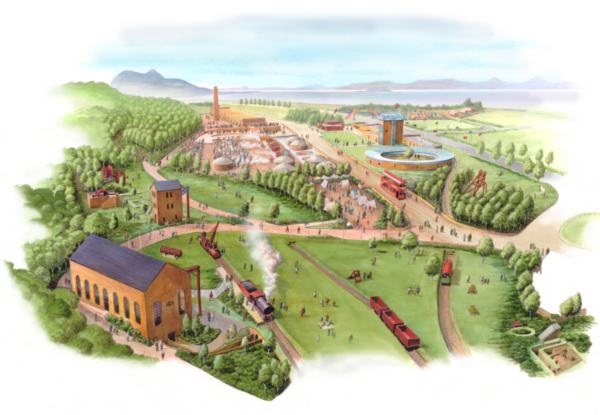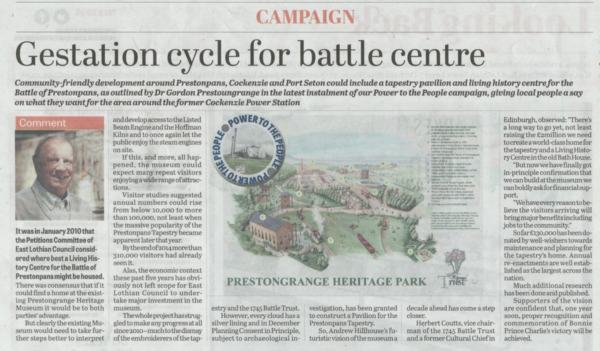 Published Date: January 10th 2015