More information about an unacceptable notion ... and more national expenditures arising .. please just take it off the table ...
ELC seeks to explain, but still missing the point of all the protest!

It's not more information about the unacceptable Scottish Enterprise proposition at Cockenzie Power Station and well beyond that's needed; even if the careless errors highlighted by CRA and reported by Marie Sharp in the East Lothian Courier this week.

CRA wants it off the whole thing off table, and only the Scottish Parliament is prepared to listen. ELC keeps soldiering on to ....? Does it truly intend to override the vast majority of its constituents and not listen to the new Community Partnership with its £200,000 budget?

The scale of the proposed scoping is totally unacceptable. That's the beginning and end of issue. As for building on/ zoning the battlefield for mixed development lately suggested under the Main Issues Review, what on earth is possessing them all in Haddington these days?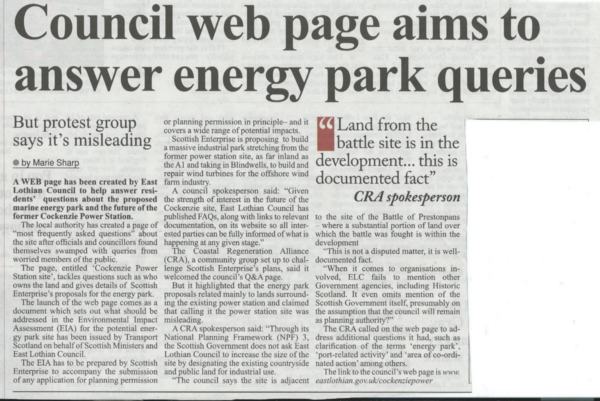 Equally, public funding should not go any further in assessing the environmental impacts. The project must be stopped forthwith.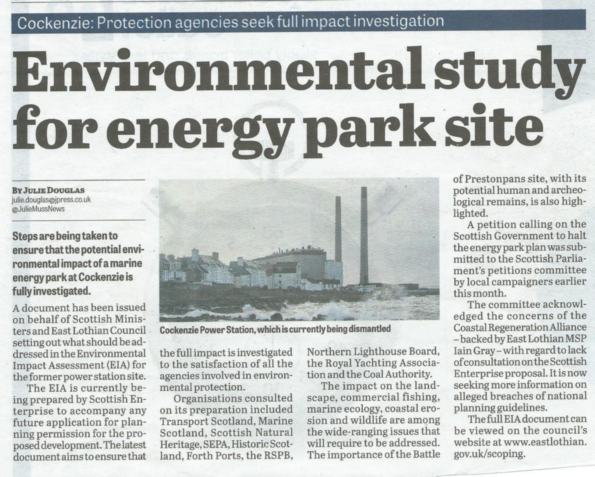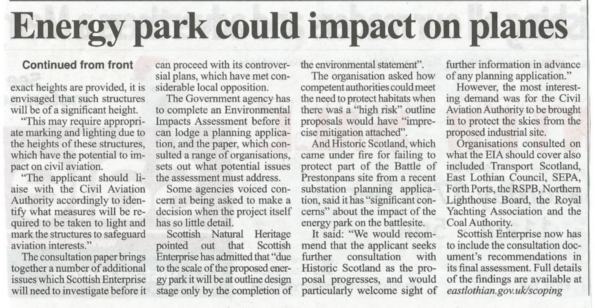 Published Date: January 3rd 2015