"When the voices of the people are disregarded then society becomes ..." Alan Eeles
The strength of opposition to Scottish Enterprise really is enormous ...

Not just a few, not just a noisy minority ... just about everyone although Calum Miller argues we should think seriously about a Fourth Port ...

Knock knock! Alan Eeles is speaking ... society is being disadvantaged when it needs to advantaged!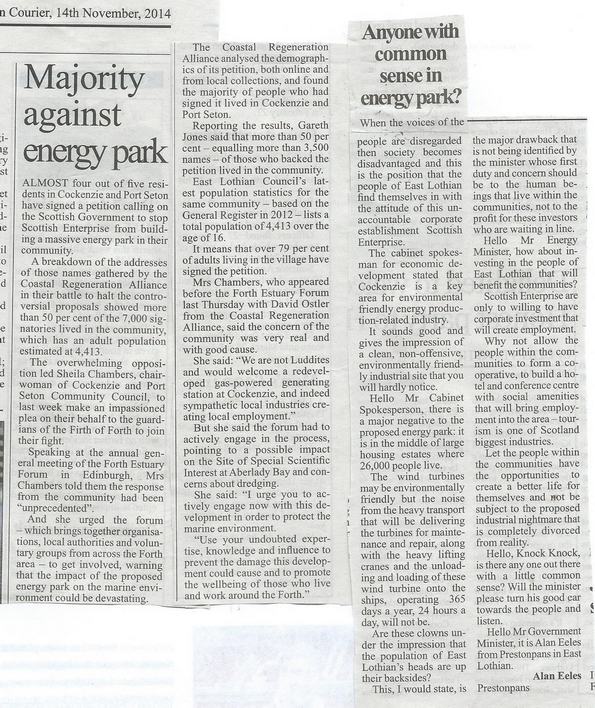 There are strong advocates [especially within East Lothian Council] for a Fourth Port hereabouts but no serious discussion of the infrastructures in-land needed for one to thrive ... and the notion is Go Energy, get a Freeport.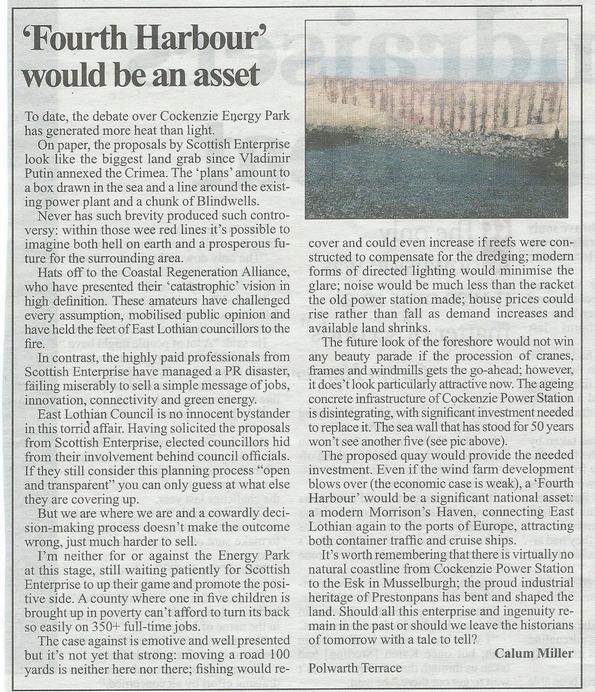 Carol Black at The Prestoungrange Gothenburg has lately collected comments from a wide cross section of the community and relates what she's overheard there in this article in the East Lothian News shoes campaign continues unabated. Furthermore, thoughts turn to a
Community Right to Buy for the area.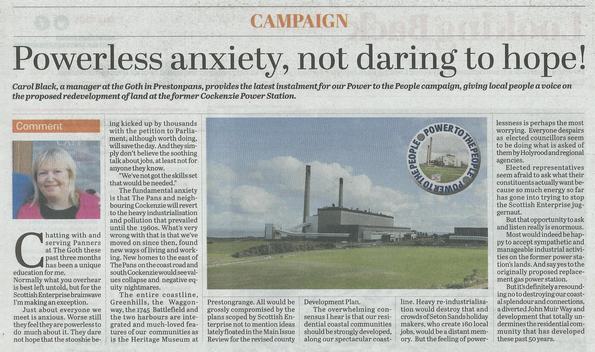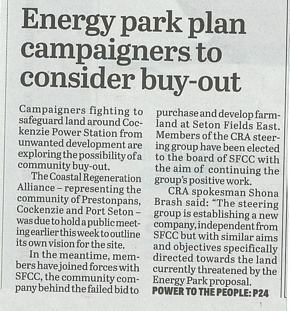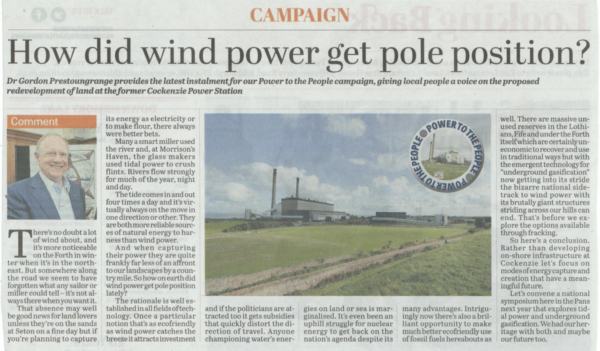 Published Date: November 21st 2014