Future Visions for Coastal Regeneration emerging in county press
Well it's certain the Energy Park ideas of Scottish Enterprise are unacceptable .. and worse .. but what are the alternatives?

It's sometimes said it's easier to know what you don't want than what you do. Frankly until the clearly unacceptable came along, as articulated by Scottish Enterprise, not that many local residents had focussed their attention on the matter. That's not to say there had been no thinking - the Coastal Regeneration Group had started the process two years back with a wish list for local improvements, but certainly no grand plan. But that's all changed now. Faced with the nightmare of a mega Energy Park, thinking caps are well and truly on.

It has been good for us all to know that both our county newspapers have been well committed to recording our opposition and to helping us open up the debate on what we ourselves would wish to see.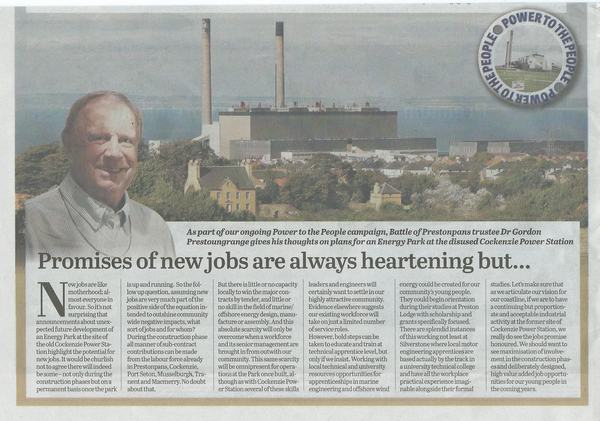 The East Lothian News in particular has provided regular space for Opinion and plans to do so long just as long as it takes to worry the affair through to a worthwhile conclusion for all.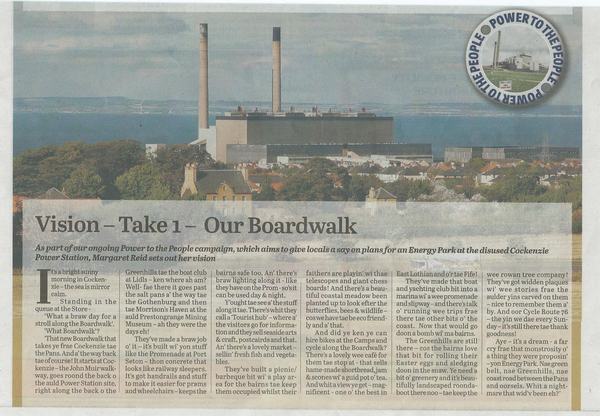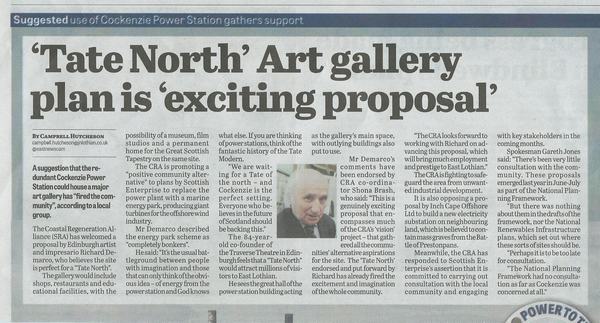 Published Date: October 24th 2014