Battle of Prestonpans 1745 Re-enactment .. 2014 plans announced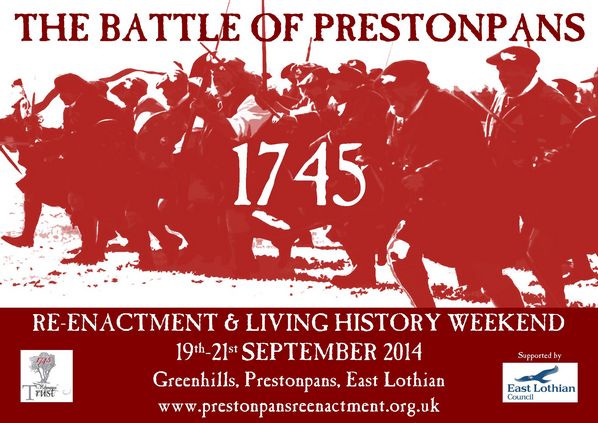 Better than ever. Ideal way to wind down from the Referendum debate earlier in the week!

The 1745 Battle Trust with the Alan Breck Regiment of Prestonpans Volunteers once again re-enacts the epic battle where Bonnie Prince Charlie beat Cope's redcoats in just a few minutes with their terrifying dawn Highland Charge.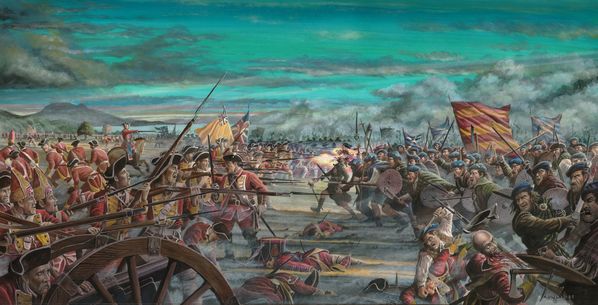 There may be troubles ahead on the auld battlefield with proposals for electricity Sub-Stations and Energy Parks but nothing will ever overwhelm the Trust's determination to conserve, interpret and present this significant moment in Scottish history.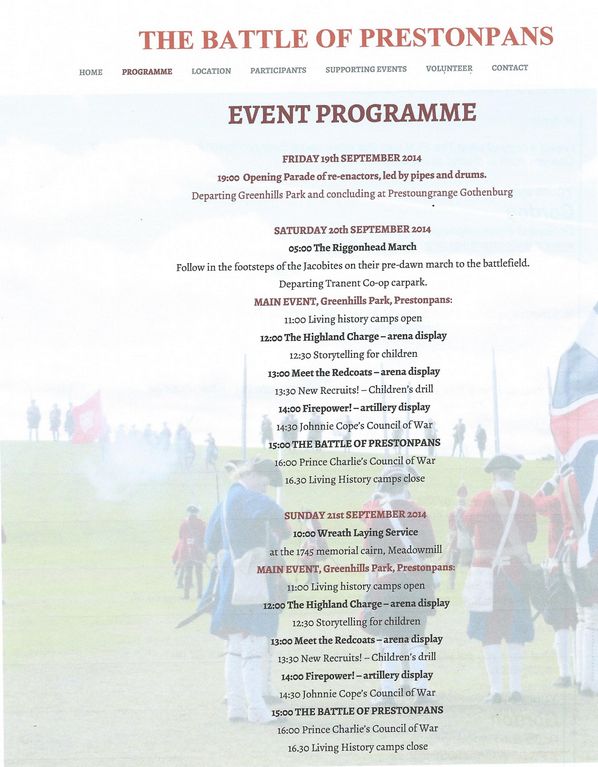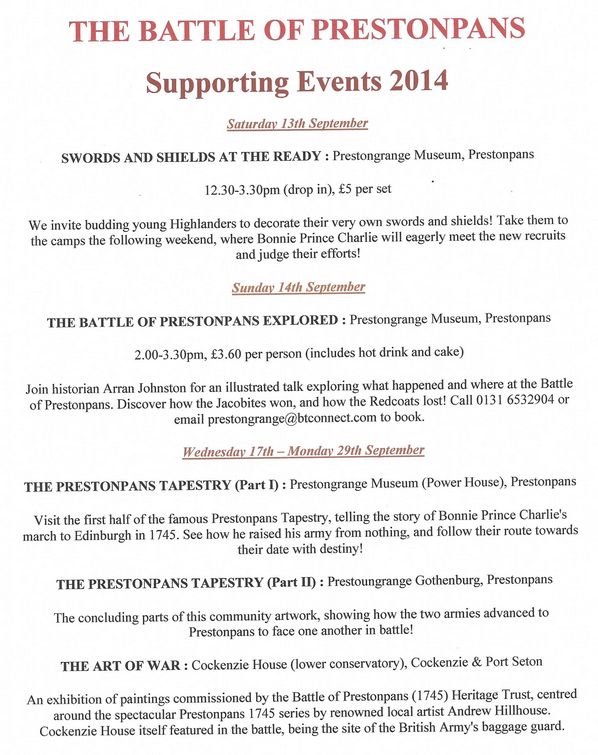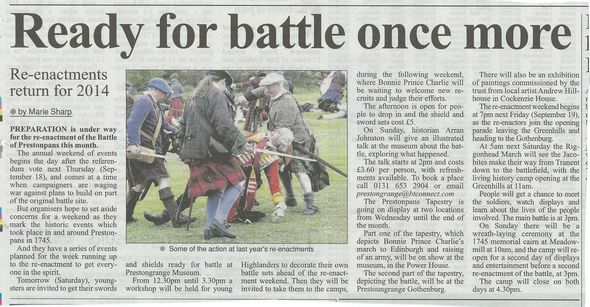 Published Date: September 13th 2014