Sherbrooke Quebec, hosts an excellent Global Conference - the Association's 9th
Sherbrooke Quebec - in French & English: presented by Serge Malenfant & MURIS

More than 60 delegates came to Sherbrooke from as far afield as 29 Palms California, Munster in Germany, Murals Routes in Toronto, Botwood Newfoundland, Winnipeg, Lyons NY, Prestonpans Scotland & Chemainus BC as well as from across Quebec. They were artists and community activists.

The programme promised surprises and excitement and we got them both. There was an outstanding 10 Murals in a Week Fest and a tour of just some of the town's own delightful array of trompe l'oeil murals. And there were talks and discussions too of course - on urban art, challenging colours for modern architecture and graffiti, on hi-tech Wall Mapping and Baldo's Decouverte. Every speaker was addressing a niche area and carried their audience with them.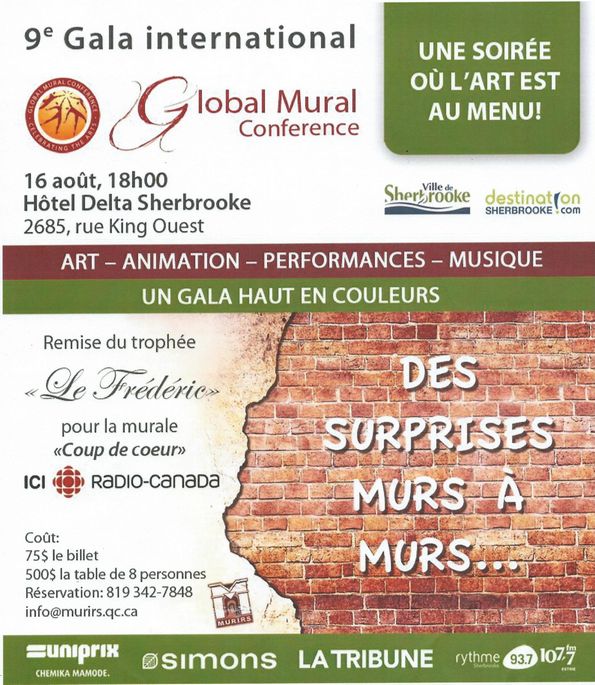 New boys on the block from Botwood in Newfoundland included their Mayor and the murals team. They recounted what they were achieving and flagged up their interest in hosting the Global Conference in 2018. Meanwhile, relative newcomer Lyons from New York State that bestrides the Erie Canal won that honour for 2016 from a shortlist of three communities.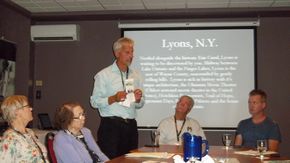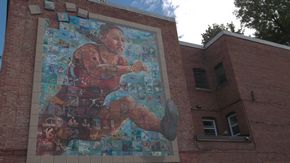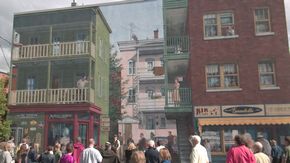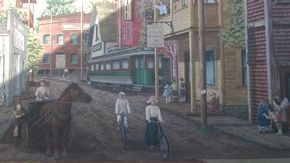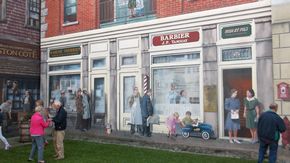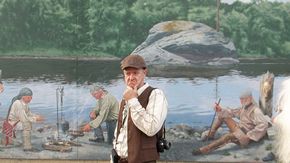 Leadership Changes made

Dr Karl Schutz had led the Association since its foundation, passing Sessional Presidency to Baron Gordon Prestoungrange from 2012-2014. That could well be the new pattern within the Association as at election time Serge Malenfant who had convened the Sherbrooke Conference agreed to take over the Sessional Presidency until at least 2016 when all meet in Lyons NY.

Once again Open Forum discussions addressed the twin foci of the Association - [i] to encourage murals arts per se and [ii] to work with and for small communities using murals arts to turn around their economies. All agreed it was never going to be all one or all the other. Indeed the richness of the biennial conference arose from the sharing of the ambitions and challenges in both groups.

Talking of leaders, Sherbrooke offered a first in the person of its Singing MC, M. Eric Langlois. Catering was well executed by Delta Hotels with lapin for the Gala Dinner a highlight for this reporter. Equally imaginative was the opportunity to select from 19 different countries' takeout cuisine at the Festival des Traditions du Monde which we visited.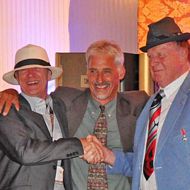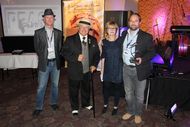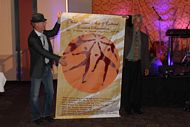 Published Date: August 21st 2014